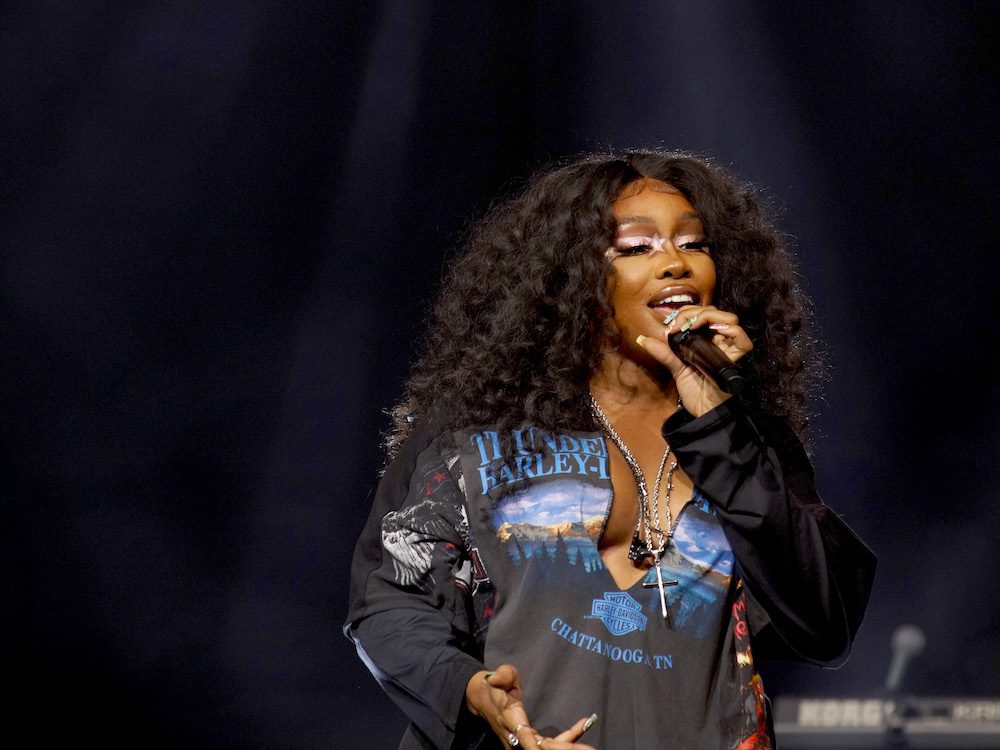 SZA released her critically acclaimed studio album SOS just last December. She's taken it out on tour, and she has another North American leg coming up later this month. Last night (September 8), SZA performed a surprise album celebration party at the Brooklyn Navy Yard, where she verbally confirmed a deluxe edition of SOS will arrive later this year. "The deluxe is like a whole 'nother album," she said, according to fan footage of the event shared on Twitter. "It's called Lana. It's seven to ten songs. And it'll be out this fall!"
Also during the show, SZA performed a few unreleased tracks called "Saturn," "Boy From South Detroit," "PSA," and "OD/Diamond Boy." At another point, SZA welcomed Ice Spice (who was just there to watch the show) to the stage.
Watch said fan-shot footage below.
🚨 | A new video of @sza performing "Saturn" pic.twitter.com/CGm4eoMtWL

— juan (@pottingseason) September 9, 2023
SZA & Ice Spice at her show tonight 🥺 pic.twitter.com/DE54GabpBo

— ໊ (@featurespice) September 9, 2023
SETLIST:
01 "Saturn" (Unreleased)
02 "Boy From South Detroit" (Unreleased)
03 "PSA" (Unreleased)
04 "Snooze"
05 "OD/Diamond Boy" (Unreleased)
06 "Good Days"
07 "Kill Bill"