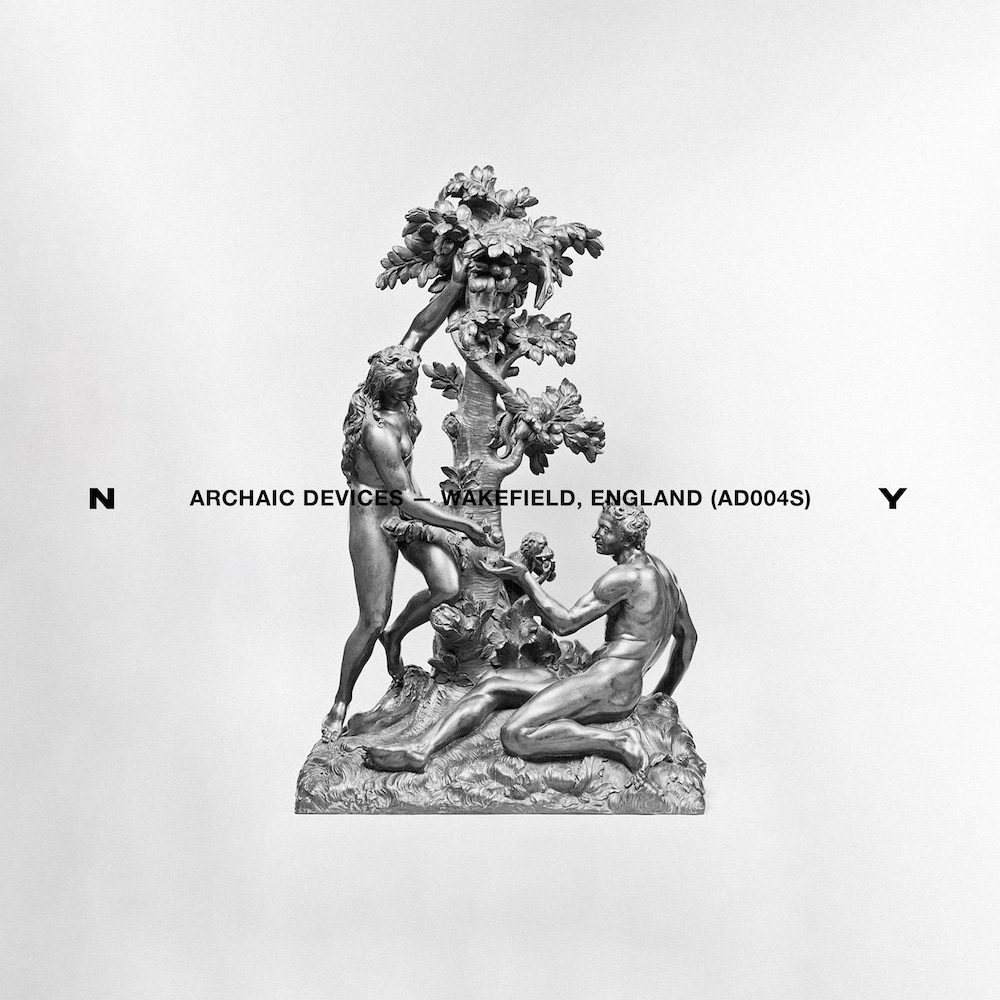 In the early '00s, the UK producer Bobby Krlic started releasing stark, ominous electronic music as the Haxan Cloak. This man really altered some zones. Early Haxan Cloak records came out on labels like Aurora Borealis and Tri Angle, and then Krlic started working with other artists — first with experimental noise-metal due the Body, then with bigger names like Father John Misty and Björk. In recent years, Krlic has been extremely busy doing scores for movies like Midsommar, Beau Is Afraid, and Blue Beetle, as well as a whole lot of TV shows and video games. But now, the Haxan Cloak is back.
Today, Bobby Krlic has released "N/Y," his first new single under the Haxan Cloak name in a solid decade. "N/Y" is a cold, unforgiving instrumental that starts off moody and then cranks up like a runaway train. Krlic directed the song's video himself, and it's the first release on his new label Archaic Devices. (Krlic has obtained the masters for his old records, and he also plans to reissue his music on the label. Here's what Krlic says about the track:
"N/Y" is a feeling I've had for a really long time. It was made with the intention of being something that I could play live only, and was just this burst of intensity that could re-contextualize anywhere I would play it in. I kept working on it, and it became something that I wanted to hear regardless of the context. I made the video in the same way — making charcoal drawings and oil paintings, then fusing these together with self-shot video of myself in my studio. It feels immediate and without compromise. It was made quickly, in a moment, with complete intention. I really hope it changes the space you're in.
Check out "N/Y" below.
"N/Y" is out now on Archaic Devices. Remastered reissues of the Haxan Cloak's self-titled 2011 album, his 2011 EP Observatory, and his 2013 LP Excavation are all coming 11/22.