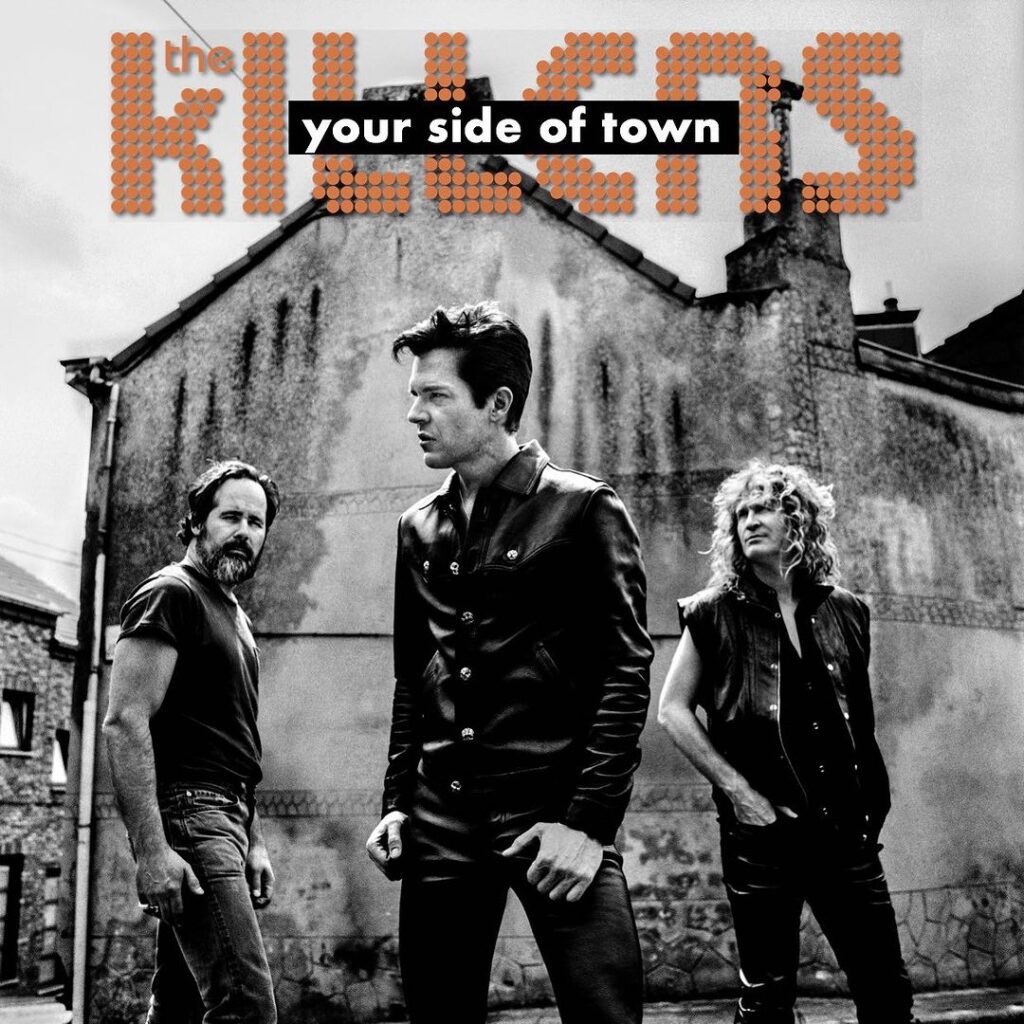 "Hello everyone," the Killers wrote to their fans this week. "With much excitement we present to you Your Side of Town. It's got the ghosts of a lot of the synth music that inspired us over the years. And yet, somehow, feels completely our own. Now it's yours. Turn it up!"
"Your Side Of Town" is the killers' first new music since last year's "boy," and like "boy," it was produced by the band with Stuart Price and Shawn Everett. Don't be surprised if it ends up on their next LP. Though "Your Side Of Town" is billed as a continuation of "boy," upon the release of 2021's Pressure Machine the band "told us album #8 would be sort of a continuation of 2020's Imploding The Mirage:
Eight would probably relate more to six. Eight would be not cutting room floor or orphan songs from Imploding The Mirage, but it would be picking up from where that left off. We have some songs that are done and just belong on another album. They didn't belong on Imploding The Mirage, and they certainly don't belong on Pressure Machine. But they have a home and we're starting to see the architecture of number eight form a little bit. We've had a couple writing sessions and some recording and some get togethers with Mark and Dave. That's sort of our next mission, to complete that. We have some songs that we're really excited about, that are more traditional Killers songs.
Hear "Your Side Of Town" below.