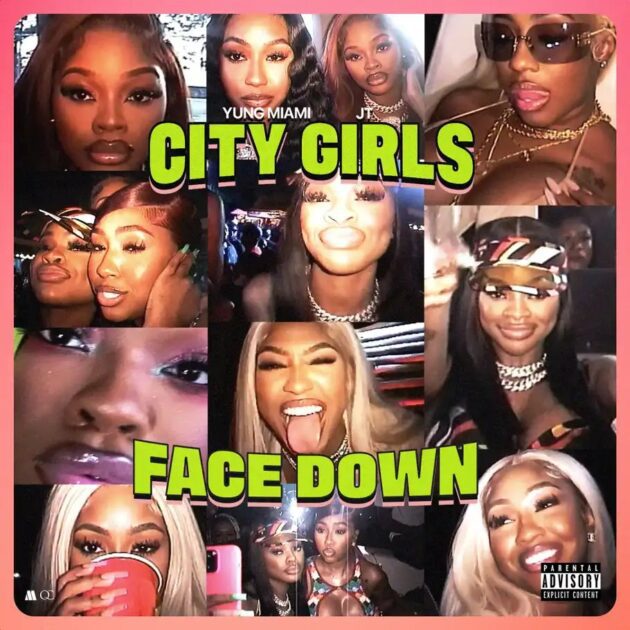 Ass up.
City Girls get into formation on their new single, "Face Down".
Produced by Mike WiLL Made-It, Miami's finest get into position and unapologetically drop their racy and money-getting bars.
"Face down, ass up, slut me out / I don't even let a broke nigga eat me out," raps Yung Miami. "He know this pussy stay wet in the middle of droughts / I make him face me, nasty, squirt in his mouth," she continues before JT adds, "Bitches that be hating on me really ain't got no room (None)
I mean literally, no house bitch, no room ,"
"Face Down" is the latest single off the City Girls' forthcoming album, which has since spawned "I Need a Thug", "Pinata", and "Good Love" featuring Usher.