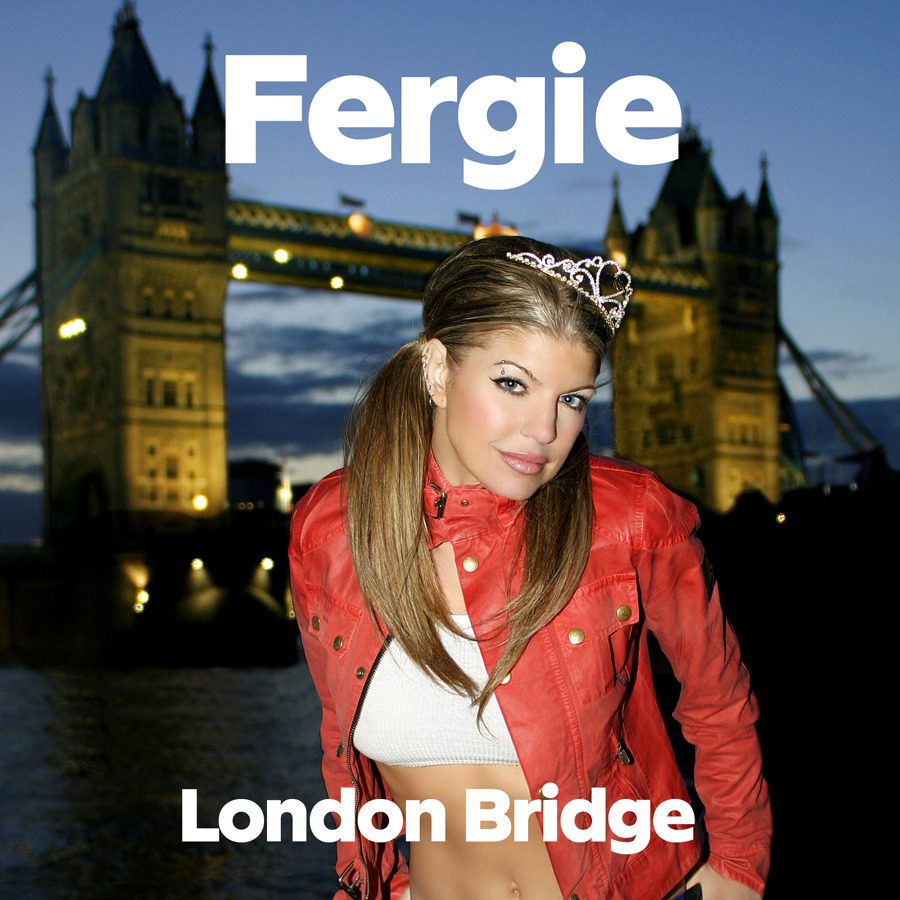 In The Number Ones, I'm reviewing every single #1 single in the history of the Billboard Hot 100, starting with the chart's beginning, in 1958, and working my way up into the present.
What hath "Hollaback Girl" wrought? In the first half of the '00s, when rap and R&B utterly dominated the pop charts, it was virtually impossible for a white artist to top the Hot 100 without winning American Idol. If someone like Eminem was going to manage a #1 hit, he had to approach Black music with respect and reverence, and he had to make sure his contributions worked at an unquestionably high level. But then No Doubt singer Gwen Stefani linked up with the Neptunes for a bratty cheerleader-chant earworm, and the game changed.
For the white pop singers of America, "Hollaback Girl" represented a way forward. With the "Hollaback Girl" model, a white singer — preferably one who was already famous — could link up with a Black producer who was already a big name in the interlinked worlds of rap and R&B. Together, they could make something that nodded toward Black music without actually being Black music. The white singer could dabble in the swagger associated with rap and gain a little bit of cool by association, while the Black producer could move into a whole new zone of crossover-pop visibility. In 2006, this course of action became essentially the only way to top the Hot 100.
I'm being glib here. Musicians borrow sounds and poses and ideas from other musicians all the time, and white pop music that doesn't at least nod toward Black music tends to be a whole lot less interesting than the stuff that does. Still, it's pretty striking how quickly the "Hollaback Girl" model took over the pop charts, to the exclusion of the actual Black artists who had been running things for a few years. After Gwen Stefani and the Neptunes, we got Timbaland strapping rockets to both Nelly Furtado and Justin Timberlake. Somewhere in there, the former child actress and girl-group singer Stacy Ann Ferguson became a straight-up no-joke pop star. She just had to join a rap group first. She also had to rap — or sort of rap, anyway.
By the time Fergie Ferg went solo, she was already a known quantity. She'd recorded two albums with the Black Eyed Peas, a group that will eventually appear in this column, and she remained a Black Eyed Pea even after going solo. In a way, Fergie's solo career was a brand extension for the Black Eyed Peas, a way for that group to expand its already-formidable sphere of nerf-rap influence. Fergie came along at the exact right moment to take both her group and herself into the pop promised land. She also landed on just the right song: a silly, horny, sleazy club-rap number with actual funk in its strut and just enough sass to pass.
Fergie took a long, strange route to pop stardom, though that route would later become a whole lot more familiar. At this point, it's not especially shocking to learn that a big pop-rap star was once on a TV show for children. In Fergie's day, that was a little less commonplace. Stacy Ann Ferguson grew up in the suburban Los Angeles enclave of Hacienda Heights; both of her parents were public school teachers. One of Fergie's great grandparents was Mexican, so it might be a little reductive to refer to Fergie as "white." But we sometimes have to take shortcuts when we're inventing grand pop-music narratives, so let's just say that she's mostly white. (When Fergie was born, Frankie Valli's "My Eyes Adored You" was the #1 song in America.)
The young Fergie was a smart and ambitious kid, and like a lot of smart and ambitious kids in the greater Los Angeles area, she gravitated to show business when she was still young. Before she was 10, Fergie was playing the voice of Charlie Brown's sister Sally on a few '80s Peanuts specials. Starting in 1984, she also spent five years in the cast of Kids Incorporated, a show about a group of children who start a band together. Martika, a singer who's already been in this column, was one of Fergie's castmates, and Fergie was one of the children who sang backup on Martika's 1989 chart-topper "Toy Soldiers."
A whole lot of former Kids Incorporated kids went on to achieve varying levels of fame: Jennifer Love Hewitt, Mario Lopez, Eric Balfour, Shanice. Much like the '90s version of The Mickey Mouse Club, Kids Incorporated — which started out in syndication before moving to the Disney Channel — worked as a sort of fame incubator. In a relatively low-stakes situation, these children could get used to singing and acting and dancing for cameras. They could learn the grind of show business, and they could catch the first intoxicating taste of widespread attention. Most of the Kids Incorporated kids weren't in the cast for long, but Fergie and her middle-school friend Renee Sands stuck around for a few seasons. In 1990, after both of them had finished their time on the show, Fergie and Sands got together with another friend, Stefanie Ridel, and formed a girl group called Wild Orchid.
It took a while for Wild Orchid to get anywhere, but the trio eventually signed to RCA. The guy who signed them was Ron Fair, the same person who later discovered Christina Aguilera. Ron Fair has a type. Wild Orchid made, more or less, pop-flavored R&B, and their style wasn't tremendously different from what Aguilera would do a few years later. In 1995, Wild Orchid recorded the theme song for Hope & Gloria, a sitcom that lasted for a couple of seasons. A year later, they got to #63 with their first single "At Night I Pray."
Wild Orchid released their self-titled debut in 1997, and they toured with boy bands like *NSYNC and 98 Degrees. Their diva-house track "Talk To Me" became their biggest hit, peaking at #48. But the group never really got to ride the teen-pop wave. Wild Orchid's second album, 1998's Oxygen, sold basically nothing. None of its singles made the Hot 100. The group recorded a third album, but RCA shelved it and ultimately dropped the group. Fergie was dealing with a pretty serious crystal meth addiction at the time, and she left Wild Orchid in 2001. The group didn't try to keep going without her.
Just before she quit Wild Orchid, Fergie met a Los Angeles rap group called the Black Eyed Peas at a radio-station show. The Black Eyed Peas have their own twisty-ass history, and we'll eventually get into that when they appear in this column. When Fergie met them, BEP were basically doing a warm, fuzzy version of the underground-adjacent backpack rap that was getting critical acclaim at the time. The Black Eyed Peas style had never been deep, but it was energetic and vaguely focused on positivity. In the early '00s, BEP were working with people like De La Soul, Mos Def, and former Number Ones artist Wyclef Jean. But BEP were interested in crossing over, and they scored their first Hot 100 hit when their 2001 Macy Gray collab "Request Line" peaked at #63. (Macy Gray's highest-charting single, 1999's "I Try," peaked at #5. It's a 7.)
When she met the Black Eyed Peas, Fergie was interested in starting a solo career and maybe getting some production from Black Eyed Peas leader will.i.am. The Black Eyed Peas were working on a new album called Elephunk, and their backup singer Kim Hill had left the group, so will.i.am called Fergie in to appear on their song "Shut Up." Interscope boss Jimmy Iovine liked what he heard, and he hatched the idea that Fergie should join BEP as a full-time member. All the parties were open to the idea. Fergie kicked her meth habit, sang on a bunch of Elephunk tracks, and became a Black Eyed Pea. One of those Elephunk tracks became the group's pop breakout. Fergie and guest Justin Timberlake — someone who will appear in this column very soon — harmonized on the hook on the Black Eyed Peas' protest-adjacent 2003 song "Where Is The Love?," which topped charts around the world and peaked at #8 in the US. (It's a 6, mostly for that hook.)
The addition of Fergie changed the Black Eyed Peas from something that had at least a little bit of underground-rap credibility to a full-on goofball pop-rap institution. As you might imagine, this was an awkward transition. Right around the time that Fergie joined the group, I saw the Black Eyed Peas open for the great screwfaced rap-fundamentalist duo Gang Starr at a college show in Baltimore, and that combination did not make sense. (Gang Starr's highest-charting single, the 1994 classic "Mass Appeal," peaked at #67.) Fergie and will.i.am seemed hugely eager to please, and that eagerness did not please the people who showed up to see Gang Starr. But pop radio embraced this new version of the Black Eyed Peas, and Elephunk went double platinum.
The Black Eyed Peas got even more shamelessly pop on their next album, 2005's Monkey Business, and that shamelessness worked out for them. At that point, the group wasn't even remotely concerned with keeping Gang Starr fans like me happy. Instead, they went for full-on silliness, and the charts responded. On first single "Don't Phunk With My Heart," the group welded the hook from Lisa Lisa And Cult Jam's "I Wonder If I Take You Home" to galloping-horse sound effects, and they took the resulting track to #3. (It's a 4.) Another #3 hit pretty much became the blueprint for Fergie's solo career.
The witlessly flirty "My Humps" is famous for being one of the most annoying songs ever to become a major hit. Will.i.am went for an '80s-electro pastiche while Fergie bleated about her lovely lady lumps, and they made something so aggressively obnoxious that I almost admire it. (I can't quite get there, though. I'd love to be the guy who tries to argue that "My Humps" is actually good, but no, it's a 3.) Monkey Business went triple platinum, and it got Fergie to the point where she started looking like a potential solo star. Jimmy Iovine noticed. Just as he'd done with Gwen Stefani a few years earlier, Iovine heard some of the solo stuff that Fergie had been working on, and he convinced her to make a full-on no-apologies pop album of her own. Thus: The Dutchess.
By the time Fergie released her first solo album, she already had a #1 hit. Fergie had been working on solo tracks for a while, and some of those songs even started out before she'd been a Black Eyed Pea. She recorded most of the LP with will.i.am while the group was still touring behind Monkey Business, but she found another collaborator for lead single "London Bridge." Jamal Fincher Jones, known professionally as Polow Da Don, is an Atlanta native who dropped out of college in the late '90s to join a rap group called Jim Crow. Jim Crow released a couple of albums on Sony, but those albums didn't sell, and the group broke up. Polow reinvented himself as a producer, and he started making some serious noise when his bright, busy, funky Zone 4 remix of former Number Ones artist Mýa's 2004 track "Fallen" showed up on the Barbershop 2 soundtrack. ("Fallen" peaked at #51. That remix is really good.)
As a producer, Polow Da Don's style is rooted in the bass-heavy bounce of Southern rap, but he's also into bright, maximalist pop hooks. His beats are dizzy and energetic, and they demand attention. Polow made beats for rappers like Ludacris, but he made most of his money by supplying rap-adjacent beats for pop singers. This was an era when every pop star was hitting up rap producers for tracks — even Gang Starr's DJ Premier was working with Christina Aguilera — so Polow quickly found himself in high demand. Not long before Polow helped Fergie reach #1, the Pussycat Dolls got to #3 with the infernally catchy Polow-produced Snoop Dogg collab "Buttons." (It's a 7.)
Fergie co-wrote "London Bridge" with Polow Da Don and with two music-business professionals. Sean Garrett was one of the most prolific hit songwriters of the '00s, and he's already been in this column a bunch of times for co-writing tracks like Usher's "Yeah!," Ciara's 'Goodies," and Beyoncé's "Check On It." Mike Hartnett, meanwhile was a member of the Georgia rap-rock band Rehab, and he did session-musician work on a lot of Southern rap records in the '00s. (Rehab's one Hot 100 hit, 2008's "Bartender Song," peaked at #64.)
There's some empty space on the "London Bridge" beat, but there's a whole lot of ear candy, too. Mike Hartnett played guitar and bass on "London Bridge," and the Timbaland protege and "Promiscuous" co-producer Danja played drums and percussion. But Polow built most of the beat on a couple of key elements: a sample of the honking horns from Tower Of Power's 1972 funk song "Down To The Nightclub" and a bunch of dudes chanting "oh shit!" — or, in the edited-for-radio version, "oh snap!" ("Down To The Nightclub" peaked at #66. Tower Of Power's highest-charting single, 1973's "So Very Hard To Go," peaked at #17.) Polow's "London Bridge" beat has a loping strut, and it leaves plenty of room for silliness — siren sounds, fizzy-champagne noises, whoop-whoop Fergie ad-libs. If you were trying to make a frothy, catchy pop-rap hit in 2006, you couldn't possibly ask for a better beat than what Polow cooked up for "London Bridge." (We'll see more of Polow's work in this column.)
Lyrically, the "London Bridge" hook is built around a phrase that's purposely obtuse: "How come every time you come around, my London London bridge wanna go down?" It's pretty clear that Fergie is being horny, but nobody's quite sure what that line means. At the time, the rumor was that "London Bridge" referred to a particular group-sex arrangement — two couples facing each other, the men pumping away from behind while the women form a basic bridge structure in the middle. That seems unlikely. It would make more sense that Fergie's London bridge is her underwear — she's got on Union Jack panties in the video — but that doesn't really make sense, either. Pop music tends to work well with that kind of obscure innuendo. If nobody knows what you're talking about, people are free to imagine any dirty shit they want.
"London Bridge" is basically a cartoon caricature of a rap song. Fergie delivers the whole track in a pinched drawl. She sounds like she's playing dress-up, which is part of the appeal. Nothing about "London Bridge" radiates seriousness. Instead, it's just Fergie bleating about being a sexy hellraiser: "I'm such a lady, but I'm dancin' like a ho! 'Cause you know I don't give a fuck, so here we go!" Grey Goose got your girl feeling loose, and now she's wishing that she didn't wear these shoes. It's like every time she get up on a dude, paparazzi put her business in the news. Fergie warns these photographers to get up out her face before she has to spray their ass with mace, but she doesn't really sound mad about it. She sounds like she's having fun. That's the point.
On the "London Bridge" bridge, Fergie reminds the world that she knows how to sing. A few acoustic guitar plucks wander onto the track, and a massed multi-tracked chorus of Fergies sings sweetly for a few seconds, but then it's right back to braying party-time nonsense. It's amazing how a well-placed middle eight can flesh a song out and keep it from getting too repetitive. "London Bridge" is a very repetitive song, and not in a terrible way, but that bridge really adds something. All of Polow's ad-libs add something, too. "London Bridge" is a self-consciously minor piece of work, but its daffy energy mostly works for me. The song is definitely annoying, but unlike "My Humps," it's the fun kind of annoying.
"London Bridge" took off even faster than Fergie was anticipating. The video probably helped. Director Marc Webb, still three years away from making his feature debut with 500 Days Of Summer, filmed Fergie and her Black Eyed Peas buddies running around London while they were touring behind Monkey Business. Fergie and Polow cruise the Thames in a speedboat. Fergie dances up on Buckingham Palace guards. Fergie and two chola backup dancers strike poses next to a lowrider, and someone other than me will have to litigate whether Fergie has enough Mexican ancestry to get away with that or whether this is another Gwen Stefani/Harajuku Girls "my god, I'm Japanese" situation. The "London Bridge" video is just as fun and attention-hungry as the song, and it got a lot of play in the off-hours moments when MTV still played videos.
Fergie was clearly drawing on the "Hollaback Girl" playbook with "London Bridge." Like Gwen Stefani, Fergie was north of 30 when she scored her first big solo hit. Unlike Stefani, Fergie hadn't really been galactically famous; the Black Eyed Peas had done well, but Kids Incorporated and Wild Orchid hadn't exactly turned Fergie into a household name. Fergie could play around with rap sounds a little more confidently than Gwen Stefani, and her timing was perfect. "London Bridge" had just the right level of innocent, fun-loving trashiness at a time when innocent, fun-loving trashiness was all that anyone wanted from a pop star. "London Bridge" reached #1 a month before Fergie's album even came out.
Fergie had more hits where that came from. She followed "London Bridge" with the even catchier "Fergalicious," which dialed into a particular strain of '80s-electro nostalgia. Producer will.i.am sample-jacked JJ Fad's 1987 hit "Supersonic," while Fergie rapped about how her body stays vicious because she's up in the gym just a-workin' on her fitness. ("Supersonic" peaked at #30.) "Fergalicious" built on the silliness of "London Bridge," and the single made it to #2. (It's an 8.) Somehow, Fergie had become a straight-up pop star. Pretty soon, we'll see her in this column again.
GRADE: 7/10