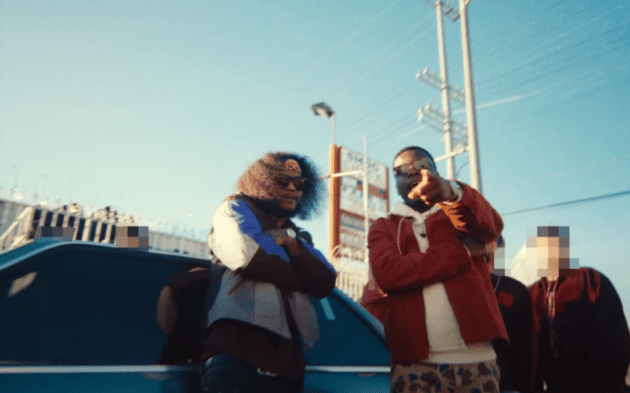 Turnt up off a lick.
Ray Vaughn and Ab-Soul connect on their new collaboration, "Sandcastles".
Over a hard knocking beat, the two TDE artists showcase their lyrical prowess with their energetic deliveries in the Jacob Rink-directed video.
"The golden child, either way, I'm still the man of the house," raps Ray from a beach surrounded by seated individuals covered in red cloths. "My bitch want flowers on Valentine's Day, I told her she should start planting 'em now / "The roster's crazy like Haitians, Jamaicans, ain't tellin' no lie / Got some shottas looking forward to slide." Meanwhile, he joins Ab-Soul at a local corner store where he delivers a hot verse.
"Sandcastles" follows Ray Vaughn's previous release "Tradeline" while Ab-Soul's hot off the release of his latest album, Herbert.