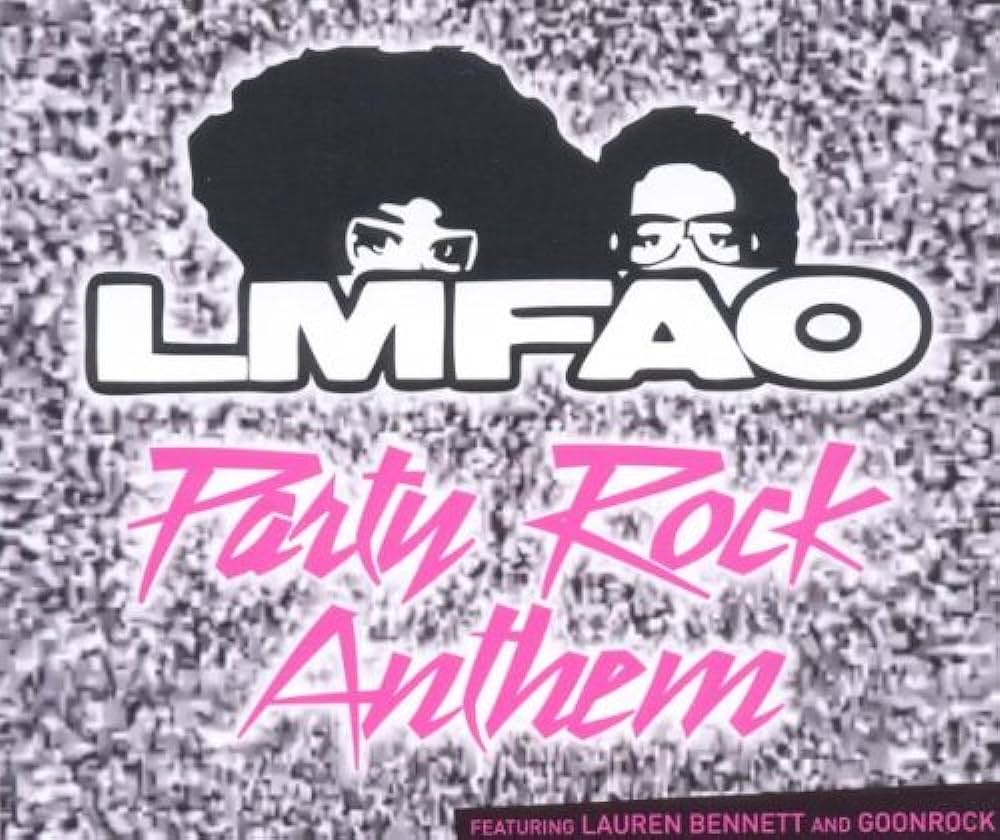 In The Number Ones, I'm reviewing every single #1 single in the history of the Billboard Hot 100, starting with the chart's beginning, in 1958, and working my way up into the present. Book Bonus Beat: The Number Ones: Twenty Chart-Topping Hits That Reveal the History of Pop Music.
Berry Gordy III, the Detroit-born great grandson of a slave and a slaveowner, lived a number of different lives by the time he turned 30. Gordy dropped out of high school to chase his professional boxing dreams. He served in the army during the Korean War. He worked in his family's Detroit printing press, opened a failed record store, and installed chrome and upholstery on a Lincoln-Mercury assembly line. While working that last job, Gordy came up with melodies, and some of those melodies became hits for local superstar Jackie Wilson, one of Gordy's old boxing buddies.
In 1959, the same year that he turned 30, Berry Gordy III borrowed $800 from his father and used it to launch a record label called Tamla. Tamla became Motown, and Motown became one of the defining cultural forces of '60s America. At Motown, Gordy established a fully formed in-house hit factory, with artists, writers, producers, session musicians, and publicity people all working together in a beautifully functional closed loop. For years, Motown cranked out hit after hit, and Gordy, who continued to write songs for the label's stars, became one of America's most successful Black entrepreneurs. In 1972, Gordy moved Motown to Los Angeles, getting into the movie business — first as a producer and then, with the misbegotten Mahogany, as a director. Eventually, Gordy sold Motown to MCA and its catalog to Polygram, earning himself many millions of dollars in the process.
By 2011, Motown Records had become a vestigial limb within the Universal Music Group's corporate structure, and Berry Gordy III was living out a comfortable life as a retired legend of business and culture, accepting various presidential awards and hall-of-fame memberships. Gordy will turn 94 next month, and that's still what he's doing. The Motown method died out long before the new century started, and you had to listen hard to hear echoes of Motown classics in the non-Adele pop music of that time. But Berry Gordy still had a very real impact on the 2011 pop charts — not because most of that time's stars sounded anything like the Motown greats but because one of the year's biggest hits came from Berry Gordy's literal genetic offspring.
What did Berry Gordy think of LMFAO? He was probably pretty happy with them. Gordy was never particularly precious about the artistic process. He wanted to sell records, and that's what he did. More than half a century after he founded his empire, Gordy's son and grandson put on gaudy-ass zebra-stripe tracksuits and crafted a garishly, cartoonishly stupid rave-rap hybrid that conquered the Hot 100 for a huge chunk of summer 2011. I bet Berry Gordy III was thrilled. After all, that was two more relatives who wouldn't ask him for money, at least for a few years.
This had happened before. It was inevitable. Berry Gordy had eight kids with five different women, including one with the massive Motown star Diana Ross. Some of those kids were destined to want careers in the family business, and they would have a natural nepo-baby advantage over all their competition. In 1984, Berry's son Kennedy William Gordon, recording under the name Rockwell, reached #2 with his song "Somebody's Watching Me." Rockwell couldn't really sing; he delivered the whole track in a kind of exaggerated horror-movie narration. The most memorable part of "Somebody's Watching Me" came from the former Motown star Michael Jackson, who sang the chorus uncredited. Nevertheless, "Somebody's Watching Me" is a banger that endures as a spooky-season classic. Rockwell didn't have much of a career after that, but he made his mark. ("Somebody's Watching Me" is an 8.)
Michael Jackson died in 2009, so the Gordy kids could no longer count on him to deliver them a surefire hit. Instead, a couple of other Gordy-family scions went a different route. Stefan Kendal Gordon, Berry's youngest son, grew up in LA's wealthy Pacific Palisades neighborhood, and he eventually adapted the name Redfoo. (When Redfoo was born, KC & The Sunshine Band's "Get Down Tonight" was the #1 song in America.) Redfoo is 11 years older than Berry Gordy's grandson Skyler Austen Gordy, better known as SkyBlu. (When SkyBlu was born, Madonna's "Papa Don't Preach" was at the top of the Hot 100.) Redfoo and SkyBlu didn't exactly grow up together, but the uncle and nephew eventually made hits of their own.
It took time. The person who helped kick the door open for Redfoo wasn't his father, though I'm sure his last name didn't hurt. Instead, it was will.i.am, a guy who's already been in this column too many times. Redfoo and will.i.am were close friends ever since the two of them went to middle school together. As will.i.am gradually found his way to pop-rap stardom, Redfoo entertained his own ambitions. In the mid-'90s, Redfoo and his partner Dre Kroon released a few independent rap records that didn't go anywhere. When his first stab at rap stardom flopped, Redfoo worked as a day trader. But Redfoo's greatest interest was partying. As far as I can tell, that's how he and his nephew SkyBlu bonded. And in 2006, when Redfoo was past 30, he and SkyBlu decided to make a career out of party rocking.
When Redfoo and SkyBlu first started making music together, they were creatures of LA's hipster club-kid scene, and their whole style definitely owed something to quasi-ironic dance-rap groups like Fannypack and Ninjasonik. But LMFAO weren't destined to play SXSW parties for tequila brands before fading into obscurity. They were Gordys, and they had bigger things ahead of them. They learned about blog-house trends from the late DJ AM, a friend who'd once been a member of former Number Ones artists Crazy Town. LMFAO only made a few demos before will.i.am brought them to Jimmy Iovine, who signed the duo to Interscope. In 2008, LMFAO released "I'm In Miami Bitch," their debut single.
Something about LMFAO's knowingly stupid, winkingly clumsy party-rap tapped right into the trash-culture zeitgeist. In 2009, "I'm In Miami Bitch" became the theme song for the Kardashians spinoff Kourtney and Kim Take Miami, and the song eventually peaked at #51. LMFAO released their debut album Party Rock in 2009, and their deep cut "Get Crazy" became the theme song for Jersey Shore, which tells you everything you really need to know about the group's whole thing. "Shots," another single, has a hook that's just Lil Jon yelling the word "shots" over and over. That one peaked at #55, and it still gets stuck in my head all the time. I'm not proud of this, but I'm not ashamed, either. It's simply a fact of my life.
There's nothing remotely serious about those early LMFAO songs — or, for that matter, about any other LMFAO song. Redfoo and SkyBlu were stunted, limited rappers who exhibited absolutely no signs that they were trying to get better at rapping. Their favorite lyrical topics were parties, clubs, boobs, alcohol. The beats, mostly produced by Redfoo, pulled all the thinnest, most brittle sounds from the blog-house world, which was full of thin and brittle sounds. The effect was something like a drunk frat bro with a lampshade on his head yelling in your face and pouring Schnapps down your throat while sirens blare in your ear. For all its dumber-than-bricks excesses, the silliness had a certain messy, outlandish charm, at least if you experienced it in the proper frame of mind. If you're drunk enough and in a good enough mood, you're not going to object when the DJ cues up "Shots."
As Party Rock circulated through the atmosphere, LMFAO appeared on minor hits from Lil Jon and David Guetta. (The Guetta/Chris Willis/Fergie/LMFAO clusterfuck "Gettin' Over You" peaked at #31 in 2010.) At the same time, the producer GoonRock, another of Redfoo's childhood friends, was trying to sell his own club-infused beats to rappers. Flo Rida, an artist who's been in this column a couple of times and who will soon be back, turned down an early version of what would become the "Party Rock Anthem" beat, so GoonRock took it to LMFAO instead. GoonRock and Redfoo finished the track up together, and they brought in the British singer Lauren Bennett to chant a few words.
Lauren Bennett had gotten her start in Paradiso Girls, a kind of international version of the Pussycat Dolls that Jimmy Iovine attempted to launch in 2009. Their debut single "Patron Tequila" featured Lil Jon and Eve, but it went absolutely nowhere, and the group quickly splintered. As a solo artist, Bennett guested on a will.i.am remix and a Cee-Lo deep cut, and she earned herself a feature credit by chanting the phrase "get up, get down, put your hands up to the sound" a few times on "Party Rock Anthem." GoonRock got a feature credit, too, just for co-producing the song. Neither of them has ever made a hit as lead artist, but GoonRock will appear in this column again as a producer.
"Party Rock Anthem" has all the identifying features of the LMFAO brand: Thunder-splat house drums, brain-squishing synth riffage, ugly blobs of bass, bleep-bloops so aggressive that the almost sound angry, euphorically meaningless all-catchphrase lyrics, rapping that you can comfortably ignore. The most memorable of the "Party Rock Anthem" catchphrases is a slight twist on "everyday I'm hustlin'," the line that magisterial coke-rapper Rick Ross used as the hook on his 2006 breakout single "Hustlin'." The duo turns that phrase into "everyday I'm shufflin'." LMFAO bragged in Billboard about partying with Rick Ross, but Ross still tried to sue the duo for copyright infringement. The case was thrown out of court. ("Hustlin'" peaked at #54. Rick Ross' highest-charting single as lead artist, the 2008 T-Pain collab "The Boss," peaked at #17. Ross also made it to #3 as a guest on Drake's 2021 single "Lemon Pepper Freestyle." It's a 6.)
LMFAO and Rick Ross weren't chasing the same crowds. Ross appeals to people who love rap music. LMFAO's target audience is people who don't really know if they like rap or not because they're too drunk to properly consider the question. If you try to break down "Party Rock Anthem" from a rap-critic perspective, you might as well smash a cinderblock over your own head. The punchlines are the dumbest, goofiest shit that you ever heard in your life. "Half-black, half white! Domino! Gainin' money! Oprah dough!" "We get money! Don't be mad! Now stop! Hatin' is bad!" There's none of the mythic ego-inflation that Rick Ross brings to the table. Instead, it's all slurry, forgettable good-life exhortation. Judged as rap music, "Party Rock Anthem" is no good at all.
But "Party Rock Anthem" isn't really a rap record. Even when compared to the stuff that Redfoo's buddy will.i.am was making with the Black Eyed Peas, LMFAO only have the most tertiary connection to rap itself. Instead, "Party Rock Anthem" is pure big-room day-glo EDM, with the ramp-ups and stuttery samples and keyboard squeals that the genre requires. The sheer sonic abrasiveness is something that I find both admirable and tiresome; that skullcrushing synth riff, for instance, sounds like a profoundly indignant robot cat. The song's greatest weapon is its hook, the starry-eyed and ecstatic "party rock is in the hooooouuuuse tonight" bit that stubbornly refuses to leave my head, ever.
LMFAO handed out "Party Rock Anthem" to DJs in time for New Year's Eve 2010, and they gave the track a proper release in January. The song got a big boost from its utterly ridiculous video. The opening scroll tells us that "Redfoo and Sky Blu slipped into comas after excessive party rocking" on the day before "Party Rock Anthem" came out. (SkyBlu could never decide whether his name was one word or two.) After four weeks, LMFAO wake up in an abandoned hospital, learning that their song has reduced the people of the world to jittery rave zombies. Everywhere you go, you have to plug your ears, or else you'll start to do the Melbourne Shuffle, the dance move that looks a whole lot like a more-robotic Running Man. (When a frantic stranger tries to jam Beats By Dre earplugs into the rappers' ears, Redfoo tells him that they don't have time to listen to his demo.)
The whole setup is an obvious riff on the great 2002 Danny Boyle zombie flick 28 Days Later. But 28 Days Later has Godspeed You! Black Emperor on its soundtrack, whereas the "Party Rock Anthem" video just has "Party Rock Anthem." Inevitably, the whole thing leads up to a giddy dance-party finale where extras do the kinds of eye-popping moves that you see in Step Up movies. The horror-parody stuff doesn't really work, but when it turns into an old-school Hollywood musical number, complete with studio-backlot set, it's a good time.
"Party Rock Anthem" ascended to #1 during the same week that the Pitchfork Music Festival came to Chicago. At the time, I was working at Pitchfork, and the site had just hired Stereogum's Brandon Stosuy for an editor job. When I saw Stereogum's Amrit Singh at the festival that weekend, I made an offhand comment about how I wasn't too happy with my job cranking out posts for Pitchfork's news feed. By the time that "Party Rock Anthem" fell out of the #1 spot, I'd given notice at Pitchfork, moved my family across the country to Virginia, and started up in my current position at Stereogum. My life changed quickly and dramatically that summer, but still, "Party Rock Anthem" sat at #1 for a long time.
If you were invested in the future of rap music, then the world-crushing success of "Party Rock Anthem" began to seem ominous and sinister. There was no eloquence in "Party Rock Anthem," no danger. It was ahistorical party music with no greater sense of purpose and with all the weight of styrofoam packing peanuts. "Party Rock Anthem" also solidified its hold on the cultural imagination thanks to the inescapable Kia Soul commercials with the dancing guinea pigs. I hated those fucking ads. Couldn't stop imagining the pitch meeting where some Don Draper type sells the idea that these eye-bleedingly ugly computer-generated rodent gyrations would convince anyone to purchase a vehicle that looked like a toy from the K-Mart discount bin.
Twelve years later, "Party Rock Anthem" no longer looks like a sign of the apocalypse. Rap music did not devolve into a rave-squelch wasteland, and LMFAO did not become world-straddling superstars. Without the oppressive omnipresence that it enjoyed that summer, "Party Rock Anthem" has regained some if its charm. Mostly, it's that hook. I can't stay mad at that hook. It's too silly, too exuberant, too much fun. Most of the stuff surrounding the hook is either half-assed or actively irritating, but the hook stands tall. The guys in LMFAO knew how to direct all attention to that one soaring piece of melody. Maybe they learned something from Berry Gordy after all.
Today, "Party Rock Anthem" lives on as a sturdy weapon for unimaginative wedding DJs and a time capsule of the moment when EDM hedonism was pop music's lingua franca. I don't miss those days, but there's something pleasant about the song's drunk, horny innocence. "Party Rock Anthem" topped charts all over the world, and it eventually went diamond. It sounds like the kind of thing that could only come from an instantly-forgotten one-hit wonder, but that's not what LMFAO are. About a month before "Party Rock Anthem" finally climbed all the way to #1, LMFAO released their sophomore album Sorry For Party Rocking. (That title is probably the funniest thing they ever did.) Pretty soon, we'll see another Sorry For Party Rocking track in this column.
GRADE: 5/10
BONUS BEATS: In 2011, someone in Riverside, California turned their house into a "Party Rock Anthem" Halloween light show. Here's the viral video of that light show:
BONUS BONUS BEATS: Here's "Party Rock Anthem" soundtracking a montage of Channing Tatum and Jonah Hill's drunken undercover-cop party-rock antics in the great 2012 film 21 Jump Street:
BONUS BONUS BONUS BEATS: In a 2012 episode of Parks & Recreation Amy Poehler's Leslie Knope decides to lease a house, and she and Rashida Jones' Ann Perkins celebrate by dancing to "Party Rock Anthem." For whatever reason, the only YouTube video of this scene is an hour-long edit. If you really want to spend your day experiencing that, then here, dive in:
BONUS BONUS BONUS BONUS BEATS: Flo Rida might've turned down the original "Party Rock Anthem" beat, but he brought in Redfoo to produce and rap on his 2012 track "Run." Most of the track is built on an extremely silly interpolation of Bryan Adams' 1984 hit "Run To You," but when Redfoo shows up on the track, he brings the sampled "Party Rock Anthem" beat with him. Here's "Run":
(Bryan Adams' "Run To You" peaked at #6. It's an 8. Flo Rida will make his return to this column pretty soon.)
The Number Ones: Twenty Chart-Topping Hits That Reveal The History Of Pop Music is out now on paperback via Hachette Books. Get up! Get down! Buy the book all over town!