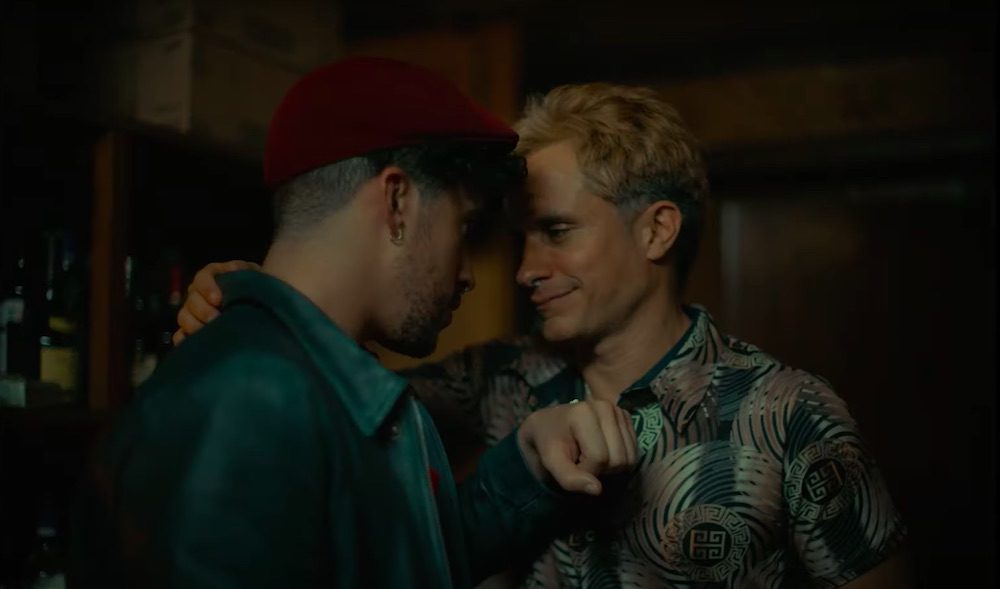 Bad Bunny loves pro wrestling. He's proven this time and again. Benito has used his overwhelming popularity to get into wrestling itself, working a few WWE matches over the past few years. (In May, he won a shockingly great street fight against Damian Priest at the San Juan pay-per-view Backlash.) Bad Bunny is also just starting his acting career, and he did pretty well with the fight choreography in last year's Bullet Train. Right now, Benito is attached to play the lead in El Muerto, a forthcoming Marvel movie about a lucha libre superhero. Before that, though, he'll appear in Cassandro, a new biopic about a legendary queer luchador.
The veteran pro wrestler Cassandro is the world's most famous exótico. In lucha libre history, exóticos, many of whom are queer in real life, play up gay stereotypes to — sometimes as bad guys, sometimes not. Cassandro has been an exótico for decades, and he's won over global audiences to the point where he's a beloved fixture on the pro wrestling landscape. (I did a bunch of research on Cassandro for an epiosde of Colt Cabana's Pro Wrestling Fringe podcast a few years ago.)
Veteran documentarian Roger Ross Williams, who won the Best Documentary Short Oscar in 2009, made the 2016 documentary The Man Without A Mask about Cassandro, and now he's making his feature debut with the new biopic Cassandro. Gael García Bernal plays the title role, and the cast also includes Roberta Colindrez, Perla De La Rosa, and Joaquín Cosío. Lucha legend El Hijo Del Santo plays himself. Bad Bunny is in the film as a character named Felipe, and he gets a bunch of face time in the trailer, though it's hard to say whether he'll actually play a major role in the movie. Still, Cassandro looks good! Check out the trailer below.
Cassandro opens in theaters 9/15, and it'll stream on Amazon Prime Video 9/22.