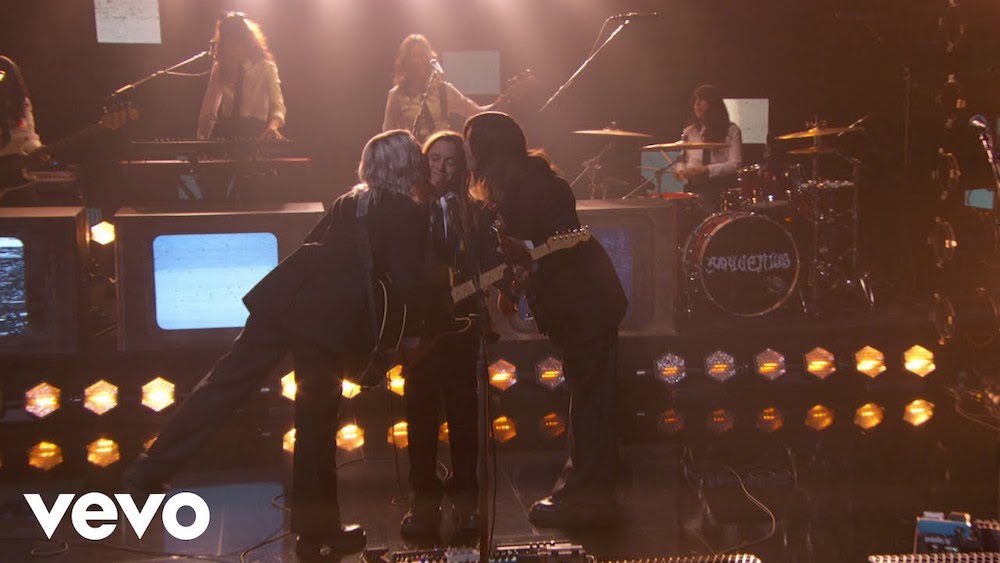 In between Coachella appearances, boygenius were the musical guests on Jimmy Kimmel Live! on Thursday night, where they performed their the record song "Not Strong Enough." Phoebe Bridgers, Julien Baker, and Lucy Dacus are scheduled to be back at Coachella today (Saturday) for a set on the Outdoor Stage.
Opening up about that track to Rolling Stone recently, Bridgers said "Not Strong Enough" (which lyrically references Sheryl Crow's 1993 classic "Strong Enough") is about "being like, 'I'm not strong enough to show up for you. I can't be the partner that you want me to be.' But also being like, 'I'm too fucked up. I'm unknowable in some deep way!'"
She added: "Self-hatred is a god complex sometimes, where you think you're the most fucked-up person who's ever lived. Straight up, you're not. And it can make people behave really selfishly, and I love each of our interpretations of that concept."
Watch boygenius' performance below.