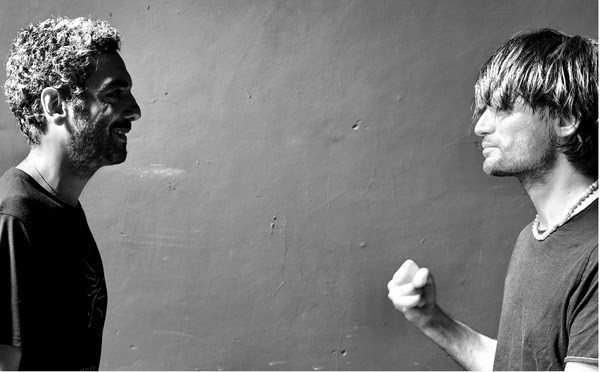 Israeli musician Dudu Tassa and Jonny Greenwood (Radiohead and the Smile guitarist, olive oil magnate) announced their collaborative album Jarak Qaribak earlier in April. Out June 9, it is produced by Tassa and Greenwood and mixed by Radiohead favorite Nigel Godrich. They've already shared a lead single — "Ashufak Shay" featuring Lebanese vocalist Rashid al-Najjar — and today the duo are debuting a filmed live performance of the track "Ya Mughir al-Ghazala," featuring guest vocals from Iraqi singer Karrar Alsaadi.
Watch Greenwood and Tassa's live performance of "Ya Mughir al-Ghazala" below.
Jarak Qaribak will be out 6/9 on World Circuit Records.