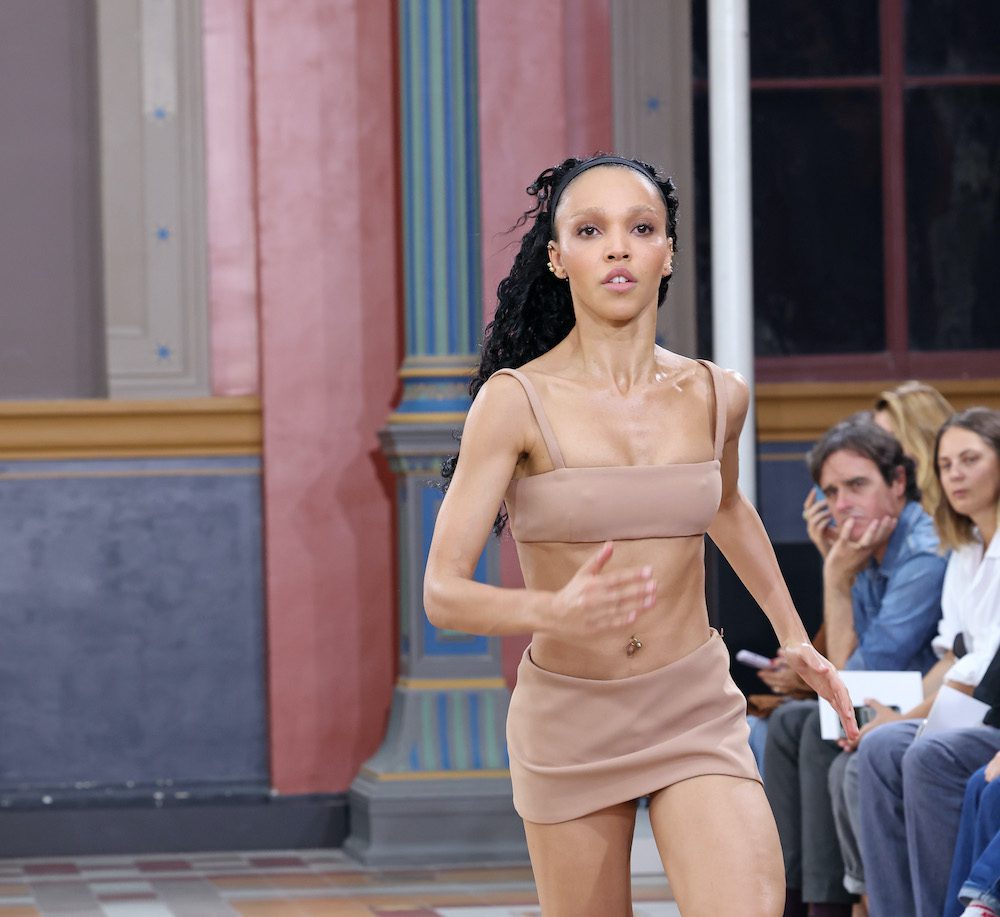 At the beginning of last year, FKA twigs released Caprisongs, which she labelled as a mixtape rather than an album. If you stick with her definition, twigs hasn't come out with a proper album since 2019's Magdalene. But twigs reportedly has a new LP in the works. Last year, she followed Caprisongs with her single "Killer." This past weekend, she performed a bunch of new songs at the Valentino Womenswear's Spring/Summer 2024 show during Paris Fashion Week.
FKA twigs is certainly no stranger to the fashion world. Just last month, she performed at Vogue World: London, covering Opus III's "It's A Fine Day." According to Valentino, twigs' 20-minute performance, which was title "Unearth Her" featured tracks that she recorded with UK producer Koreless, a regular collaborator, for her next album.
During the fashion show, twigs performed with a phalanx of dancers, as she often does, and the show was characteristically striking and extremely choreographed. The music, at least on first listen, sounded awesome — glassy and twitchy, with some serious '90s rave influence. Knowing twigs, it could be a long time before we get the final versions of these songs, and they could sound nothing like what she performed at this show. For now, we should just enjoy these tracks in whatever state we can right now. Watch twigs' performance below.