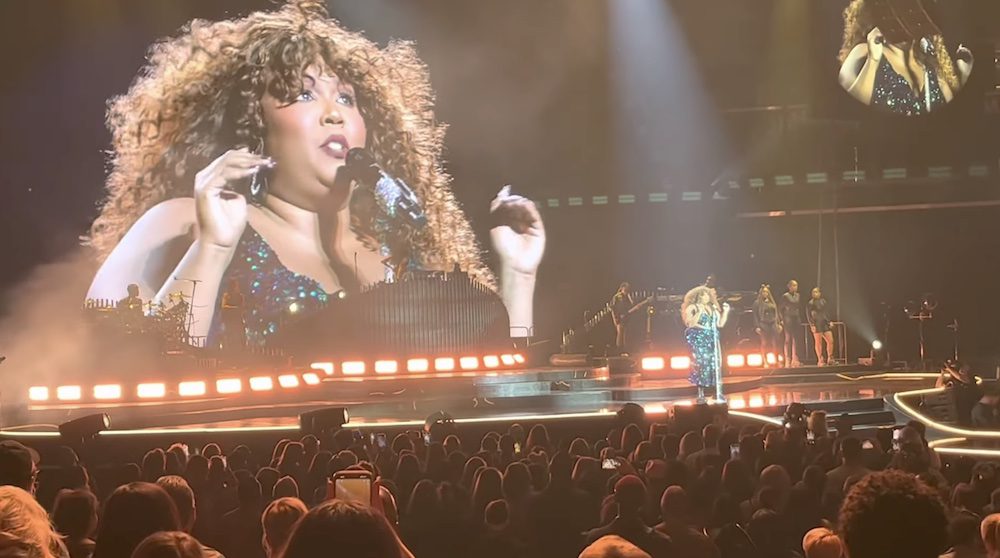 At her show in Phoenix last night, Lizzo paid tribute to Tina Turner, who passed away yesterday at the age of 83.
"Today we lost an icon. And I haven't allowed myself to be sad, I haven't allowed myself to cry, and I don't want to right now because I'd much rather celebrate what an incredible legend Tina Turner is and always will be," she said on stage. "As a Black girl in a rock band, I would not exist if it were not for the queen of rock 'n' roll. Remember this: There would be no rock 'n' roll without Tina Turner."
She then launched into a cover of "Proud Mary," the Creedence Clearwater Revival song that Tina and Ike Turner made into their own massive hit in 1971, and which became one of her signature songs. Watch video below.
UPDATE: Chris Martin also covered "Proud Mary" as a tribute to Turner at Coldplay's show in Barcelona last night: