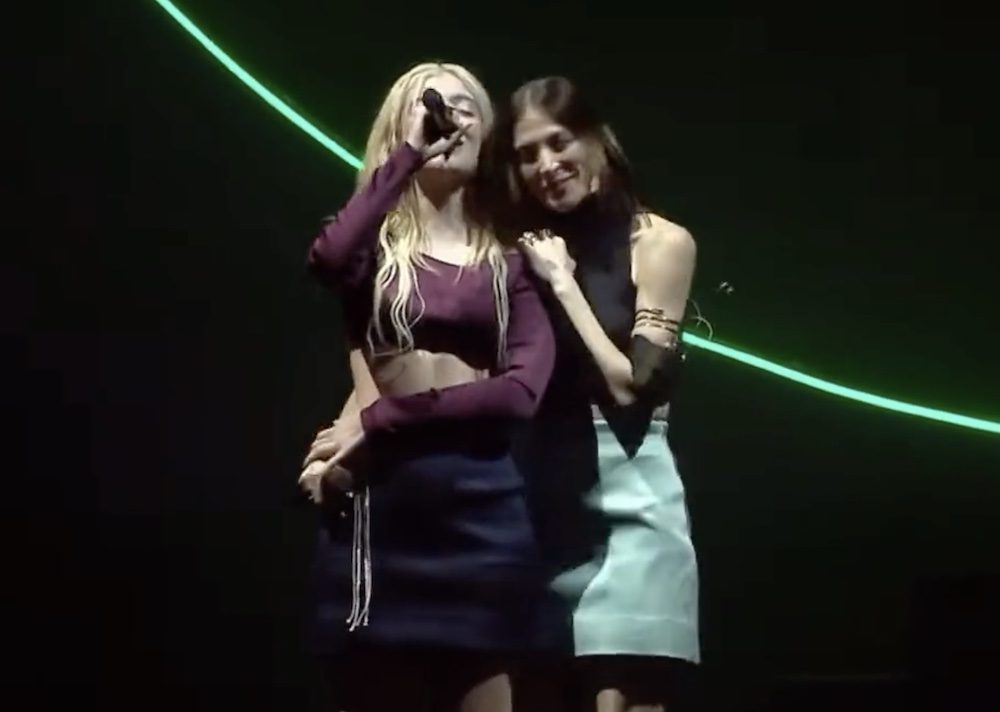 For the past couple weeks, Lorde has been making the rounds at European festivals, with a set list that de-emphasizes her most recent album Solar Power in favor of cuts from her first two LPs.
She's also broken out some new songs at these shows. Though if anyone has hopes for a quick follow-up of Solar Power, temper your expectations. As Vulture points out, Lorde commented on a fan's Instagram saying that the new songs she previewed weren't "the start of anything" and that she "literally just decided to set these free from my laptop … but they're not bad eh … beautiful and fun for fests though."
But she still has some surprises in store. For the end of her set at the Sziget Festival in Budapest, Hungary on Monday, Lorde brought out Caroline Polachek to sing her Melodrama single "Green Light" with her. Polachek was also in Hungary to perform at the fest. Watch video below.
Lorde has one more live date on the books for this year: She's performing at the Paredes de Coura in Portugal this coming Friday.