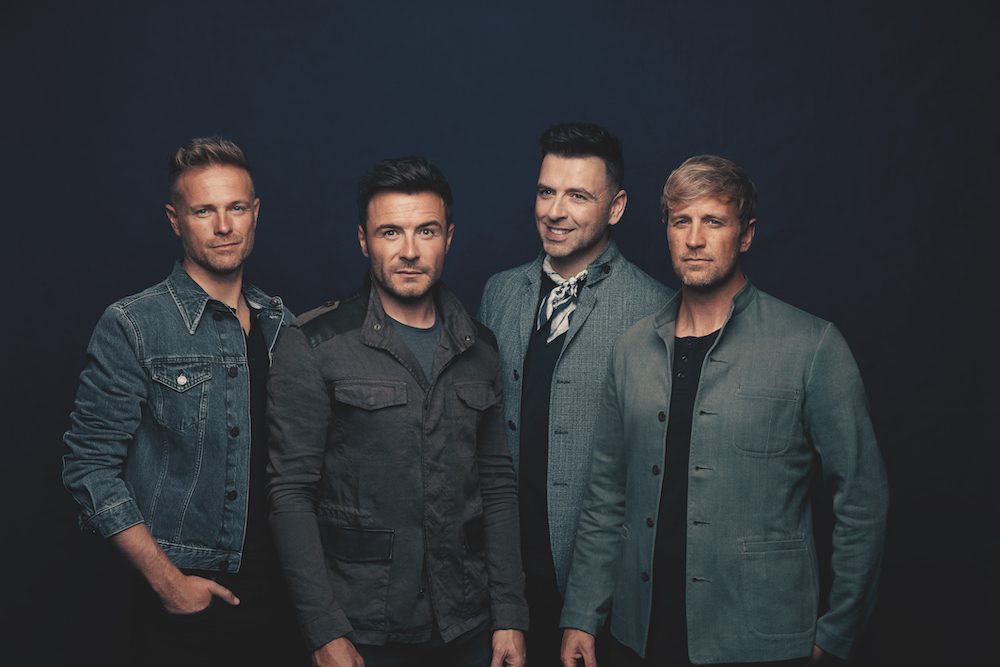 The Irish boy band Westlife have announced their first-ever North American tour. The group, which broke up in 2012 and reunited in 2018, will perform four concerts around St. Patrick's Day next year in Toronto, Boston, New York City, and Chicago.
While Westlife did go on a promotional run of the US during the boy band craze of the early '00s, they have never had a proper tour stateside. Though they topped the charts many times in Ireland, they had a hard time breaking into the US market. Their only Hot 100 hit, "Swear It Again," peaked at #20 in 2000. Their only other flirtation with the US pop charts came when Ruben Studdard covered their song "Flying Without Wings" as his debut single after winning American Idol season 2. It peaked at #2 behind Clay Aiken's "This Is The Night."
Here are the Westlife dates:
03/13 Toronto, ON @ Meridian Hall
03/14 Boston, MA @ MGM Musical Hall At Fenway
03/16 New York, NY @ Radio City Music Hall
03/18 Chicago, IL @ The Chicago Theatre
TIcket details are here.