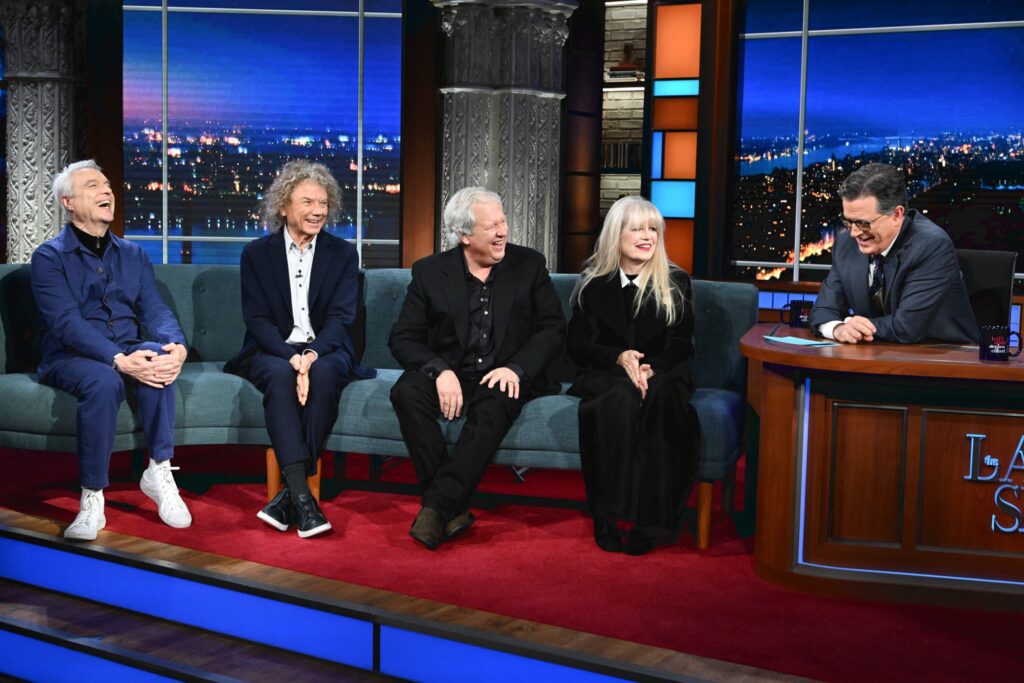 For the past month, Talking Heads have been back in action, at least in interview form. They first reunited for a conversation at the Toronto International Film Festival to coincide with the premiere of the restoration of Stop Making Sense for its 40th anniversary, and since then David Byrne, Jerry Harrison, Chris Frantz, and Tina Weymouth have sat down for a number of different talks.
Last night, they appeared on late-night television for the first time since 1983 for an extended interview with noted fan Stephen Colbert on The Late Show. They talked about the early history of the band and how they all made their way to each other, they talked about recording and mixing at a studio in the same building as the Ed Sullivan Theater (where Colbert is filmed), and they talked about the reaction to the re-release of Stop Making Sense.
Watch all the clips from the interview below.