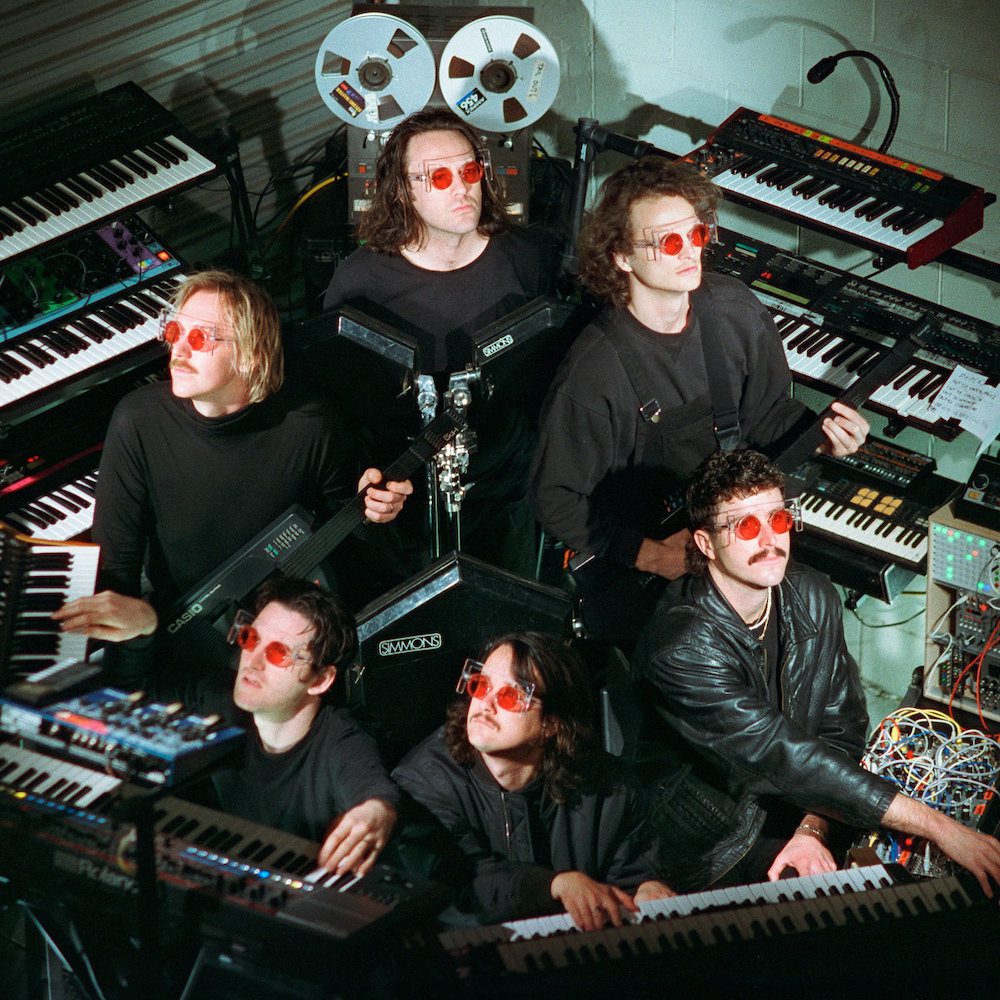 There are not many cases where one band releases 25 albums, and there are even fewer cases where you could argue that a band's 25th LP is its best. But that's where we are with King Gizzard & The Lizard Wizard right now. The hyper-prolific Australian psych-rock stars were scheduled to release The Silver Cord, album number 25, tomorrow. But as they like to do, the Lizard Wizard have dropped this one a day early. It rules.
The band already shared the first three tracks from The Silver Cord — the interconnected triumvirate of "Theia," "The Silver Cord," and "Set" — and those give you a good idea of how the album plays. For this record, the Lizard Wizard have abandoned their guitars and gone all-in on electronics. The tracks have echoes of Kraftwerk, Tangerine Dream, Suicide, and early-'90s acid house, right down to the occasional bursts of endearingly terrible rapping. They have committed to that combination of sounds, and this combination of bloops and whooshes and vocodered pleading works really, really well for them.
If you're stripped for time, you can knock out the regular version of The Silver Cord in half an hour, and you'll have a perfectly satisfying experience. But real heads should proceed directly to the extended version of the LP, which stretches out all the songs into infinite, neverending jams. The extended version of "Theia," for instance, lasts for 20 minutes, and it absolutely kicks ass. Both versions of The Silver Cord are out now, and you can stream them below.
The Silver Cord is out now on KGLW.