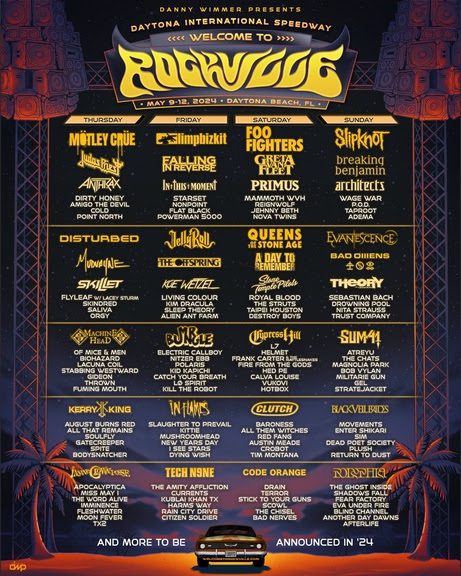 The Daytona Beach festival Welcome To Rockville is back and, as they say, bigger than ever. The rock-focused event will expand to five stages this year and include 150 bands on the lineup over four days.
This year's lineup includes Foo Fighters, Mötley Crüe, Slipknot, Jelly Roll, Disturbed, Limp Bizkit, Queens of the Stone Age, Judas Priest, Greta Van Fleet, Evanescence, Falling In Reverse, A Day To Remember, Breaking Benjamin, Bad Omens, The Offspring, Mudvayne, Koe Wetzel, Stone Temple Pilots, Primus, Cypress Hill, Sum 41, and Mr. Bungle. Slayer's Kerry King is also on the lineup, and he's been teasing a new post-Slayer project.
Welcome To Rockville 2024 will take place from May 9 to 12 at Daytona International Speedway. More details here.