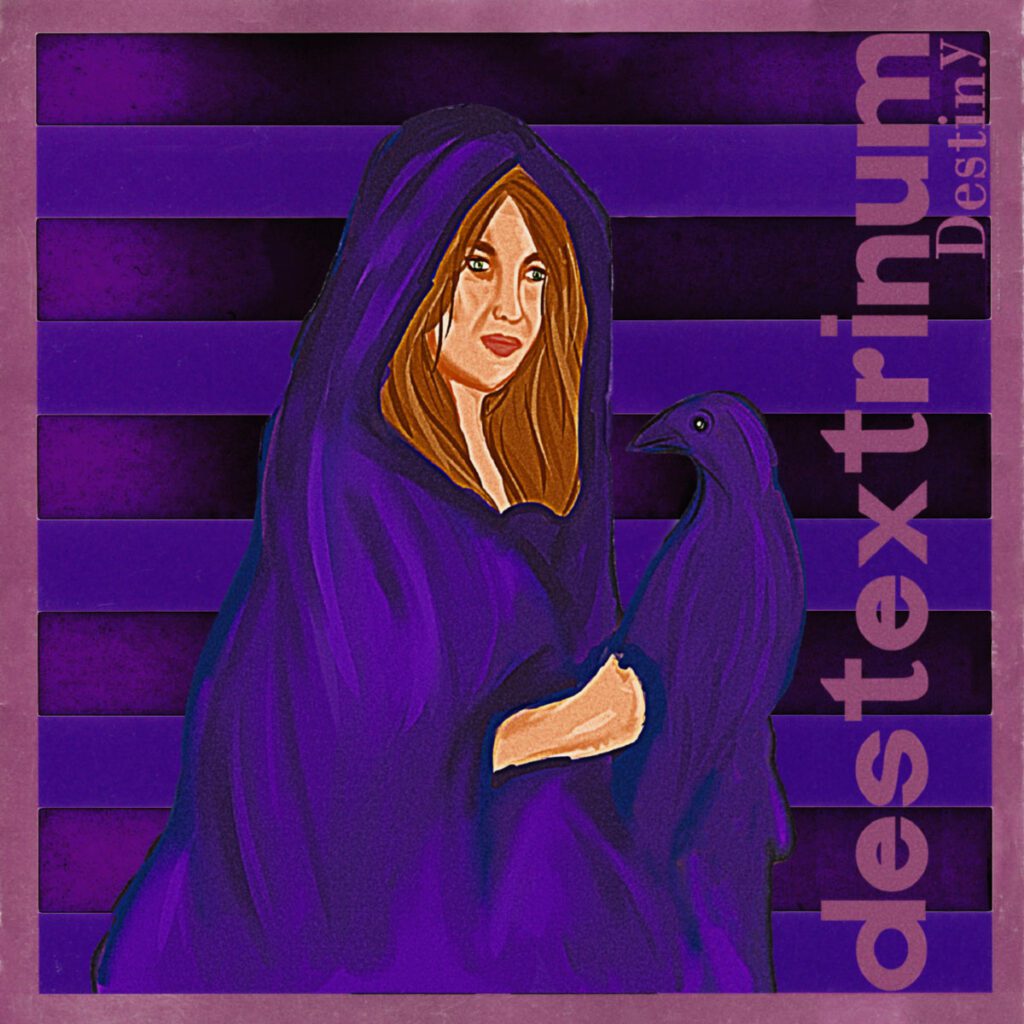 Over the summer, the London producer known as DJ Sabrina The Teenage DJ released her album Destiny, an overwhelming four-hour joy-bomb of chopped-up samples and shimmery vibes. Since then, she's released a few more tracks: "(Livin' In A) Barbie's Paradise," "Fine," "Say What You Mean." Today, she's followed all of them with a hectic, chaotic new release called Destextrinum, which works as a kind of Destiny companion piece.
Destextrinum is a fast, nervous, herky-jerk record that blasts through 22 tracks in 24 minutes. I'm pretty sure that DJ Sabrina is reworking the tracks from Destiny, but the feeling is completely different. Rather than a sweeping, luxurious immersion experience, she's given us these minute-long bursts of warped melodies and shifting currents. Here's how she describes the record on Bandcamp:
I priced this the same as the E.Ps cause I want it to *feel* like it's worth the price of four songs on an E.P. (I don't know if I think digital music is actually worth any amount of money anymore tho!) and I really did spend a long time polishing and perfecting it… I also released it on streaming as it's own album as I *feel* it works as a standalone release that kinda ties in with Destiny, although you may feel differently! XD Anyways, I think it's a lot of fun, especially if you want Destiny-but-not-quite-Destiny, very much inspired by Plexure (obvs), Go Plastic, Chuck person's Eccojams, etc, it's almost a remix album but… not? I realized this morning I should have tried a t-shirt with the cover on haha, that would probably look cool! Anyways, I've gone on enough, hope you enjoy it and stay tuned for a cheeky November 17th!"
Destextrinum is out now on DJ Sabrina's own Spells On The Telly label, and you can get it at Bandcamp.