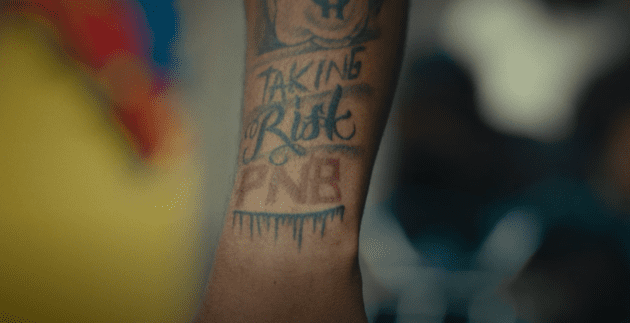 R.I.P. PnB Rock
Fresh off the release of his Tee's Coney Island album, Tee Grizzley followed up the release with its deluxe that includes "What's That" featuring PnB Rock.
Directed by Anfy, the newly released video begins with a tribute to PnB Rock, and depicts Tee paying homage with locals visiting murals of the late Philly rapper.
"Came a long way from in the trenches ducking potholes / PnB, I love you like a brother, what you die for?," raps the Detroit rapper. "If I was with you, I would've let glock blow in Roscoe's / It's crazy, before they tried to help, they pulled out iPhones," in reference to PnB's murder.
Meanwhile, the clip gets heartfelt with PnB's posthumous verse. "Just threw a fifty in the club without even caring / All this designer got 'em wondering what a nigga wearing / I woke up the other day, I had a flashback / When I was dead popped, I ain't had shit, I had to sell crack."
Tee's Coney Island (Deluxe) now features 20 tracks since it was updated with four additions including new guests Lil Yachty, Kash Doll, Mozzy, as well as the original appearances from Cordae, Chris Brown, Mariah the Scientist, 21 Savage, City Girls, Machine Gun Kelley, Skilla Baby, and Finess2Tymes.