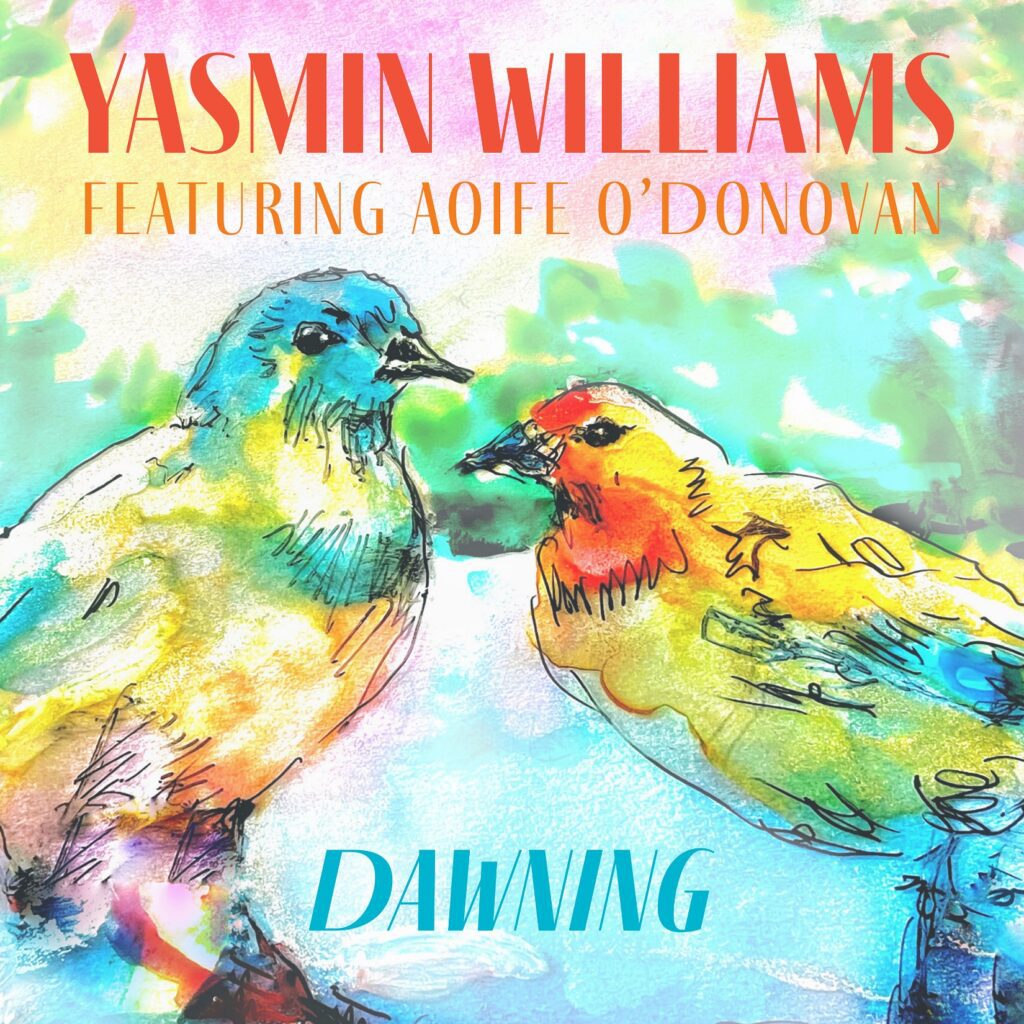 The brilliant fingerstyle guitarist Yasmin Williams will follow up 2021's great Urban Driftwood with a new album next year — this time for Nonesuch Records. We don't have any details on that project yet, but today Williams is teasing it with the new single "Dawning." The song features Aoife O'Donovan on vocals, bringing the human voice into Williams' mostly instrumental world, plus Kafari on rhythm bones and Nic Gareiss' percussive dancing.
A statement from Williams:
"Dawning" has multiple meanings for me: the dawning of my professional music career and a new love in my personal life, the dawning sky that appeared when I first started writing this song, and me smiling to myself with dawning recognition that I get to create music that I love for a living and share it with the world. This song represents a major shift in how I approach my music and expands the possibilities of what my songs can be.

Composing "Dawning" was a revelation for me in how significantly my life has changed in the last few years, both professionally and personally, and signing with Nonesuch Records exemplifies these changes in the best way possible. I'm super honored to be working with such an outstanding, well-respected label and to join their exceptional artist roster. I'm equally grateful to Aoife O'Donovan, Kafari, and Nic Gareiss for contributing their talents to this song. Working with a label and artists of this caliber is extremely exciting and I can't wait to share more music, and a new record, soon.
Watch director Jonathan Howard's "Dawning" video below.