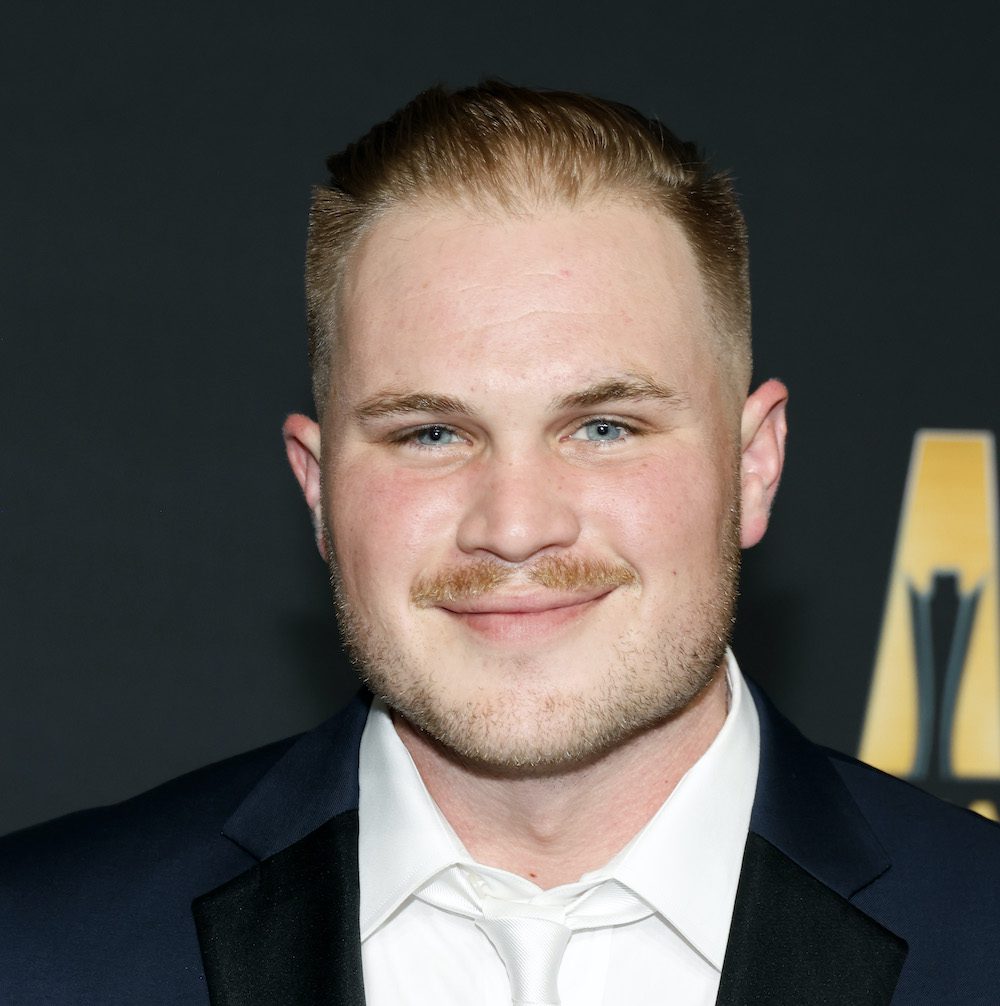 Zach Bryan, the newly minted country-rock megastar, is apparently getting over the crushing shame of being arrested for arguing with a cop, and he's making some famous friends. Bryan recently went to #1 with "I Remember Everything," his duet with Kacey Musgraves. Next year, Bryan will tour arenas and stadiums, and his opening acts will include people like Sheryl Crow and Jason Isbell. And now Bryan is posting clips of new songs that he's recorded with Bon Iver and Noah Kahan.
Zach Bryan records a lot of music. His new self-titled album is 17 tracks long, and that's peanuts compared to American Heartbreak, the massive triple album that he released last year. On Twitter, Bryan says that he "locked myself in studio all week then went camping for a few days." He also posted a few short clips of songs that he evidently recorded with Bon Iver, one of his musical idols, and with the similarly surging Vermont singer-songwriter Noah Kahan.
Bryan has never always been vocal about how much he loves Bon Iver, especially For Emma, Forever Ago. Noah Kahan, meanwhile, is a similar cult success; much like Zach Bryan, he plays huge shows where people sing along like they were at Dashboard Confessional's MTV Unplugged taping. Post Malone recently appeared on Kahan's "Dial Drunk" remix, and that song is now a full-on chart hit, so he's on a similar path to Bryan. Last month, Kahan joined Bryan onstage at Iowa's Hinterland Festival for Bryan's set-closing song "Revival." Also, Bryan's dog Jack is apparently a big Noah Kahan fan.
Below, check out the clips of those two as-yet-untitled collaborations, as well as another piece of a solo song.
Bon Iver, always a busy collaborator, also appears on "Weird Goodbyes," a song from the National's brand-new surprise album Laugh Track, which came out today.