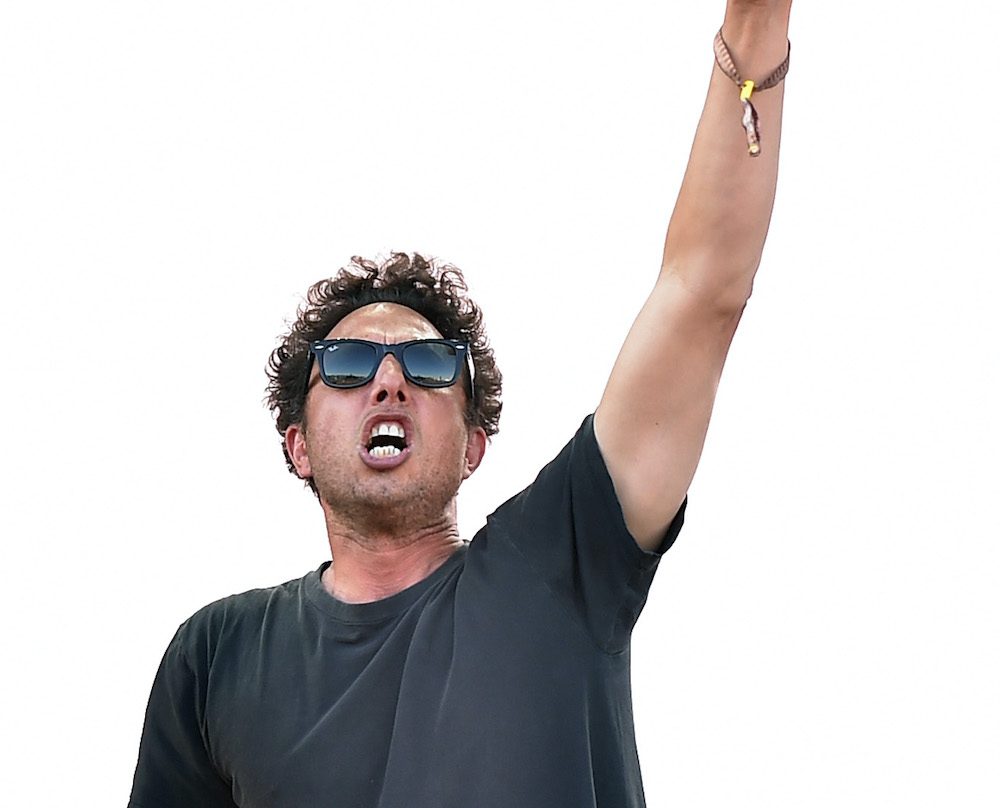 On Friday night, Rage Against The Machine were inducted into the Rock And Roll Hall Of Fame. Rage were the only currently-active band who were inducted in this year's class, which was heavy on solo artists. (The only other group inducted was the Spinners.) But Rage Against The Machine did not perform at the induction ceremony, and only one member of the band, guitarist Tom Morello, attended the big show. Zack de la Rocha had something else to do this past weekend: He joined the hundreds of thousands of people who marched on Washington to call for a ceasefire in Gaza.
After weeks of bombardment, Israeli bombardment has devastated Gaza, killing thousands of civilians, including more than 4,000 children. Thus far, the American government has done very little to protect the people of Gaza, and the House of Representatives recently approved a $14 billion military aid package for Israel. On Saturday, massive crowds marched on Washington in solidarity with Palestine. (Macklemore was one of the speakers at the rally.) One of the many people marching was Zack de la Rocha.
Sunny Singh, the videographer whose YouTube channel Hate5Six documents hardcore shows and protests, is a longtime Rage Against The Machine fan who travelled with the band and filmed their shows on their tour last year. The day after the induction ceremony, Singh was at the march on Washington. There, he ran into Zack de La Rocha in the street, and he posted a photo of the two of them together.
After tearing his Achilles tendon while playing the second show of Rage's tour last year, de la Rocha returned to the stage last month in Los Angeles, coming in as a surprise guest during a Run The Jewels show. At least theoretically, it would've been possible for de la Rocha to hit the Hall Of Fame ceremony and the march, but one of those things clearly mattered more to him than the other.
On Friday night, Sunny Singh attended Rage's Hall Of Fame induction, which used his footage in the Rage video package. During his acceptance speech, Tom Morello called himself "one quarter of Rage Against The Machine" and added, "Like most bands, we have differing perspectives on a lot of things, including our being inducted into the Rock Hall." Morello didn't directly mention Israel and Palestine during his speech, but he did pose with a sign reading "CEASEFIRE" backstage, and he's recently voiced support of Palestine.