When most people think of Elvis Presley, there are a few things that come to mind: groundbreaking rock 'n roll music, infamous hip gyrations, a mischievous lip curl, and his beautiful wife, Priscilla. However, people who lived through Elvis' reign may recall another lovely lady in the King's life. Ann-Margret was not only Elvis' co-star but was also his lover at one point. Their relationship complicated things with Priscilla. Read on to see how the pair fared in those early days, and why they ultimately fell apart.
Her Voice Was Compared To That Of Elvis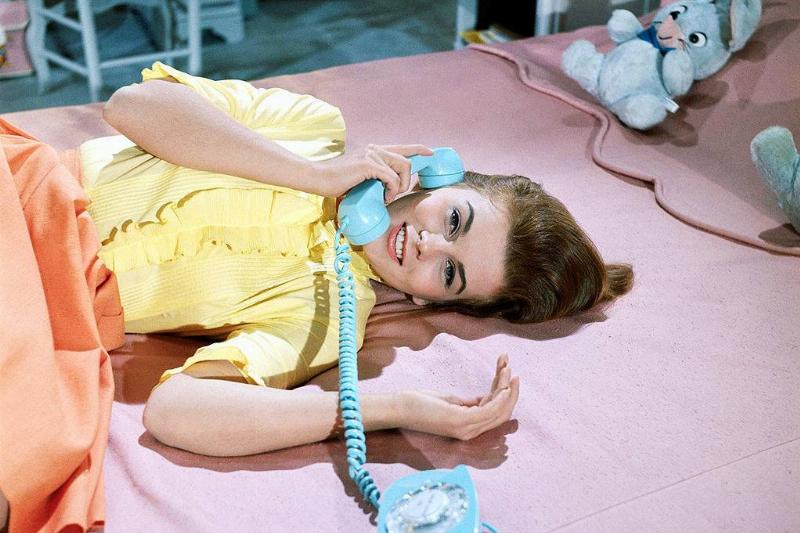 Ann-Margret, a Swedish actress, emerged in Hollywood in the late 1950s. As a singer, her voice was recognized for its similarity to Elvis. Since their vocal qualities were comparable, it's no surprise the pair was bound to work together eventually.
Some even referred to Ann-Margret as the female version of Elvis. Shortly after her rise to stardom, she began working with Elvis' backup singers, The Jordanaires. Ann-Margret's popularity further blossomed when she covered his famous song, "Heartbreak Hotel."
They Met On The Set Of Viva Las Vegas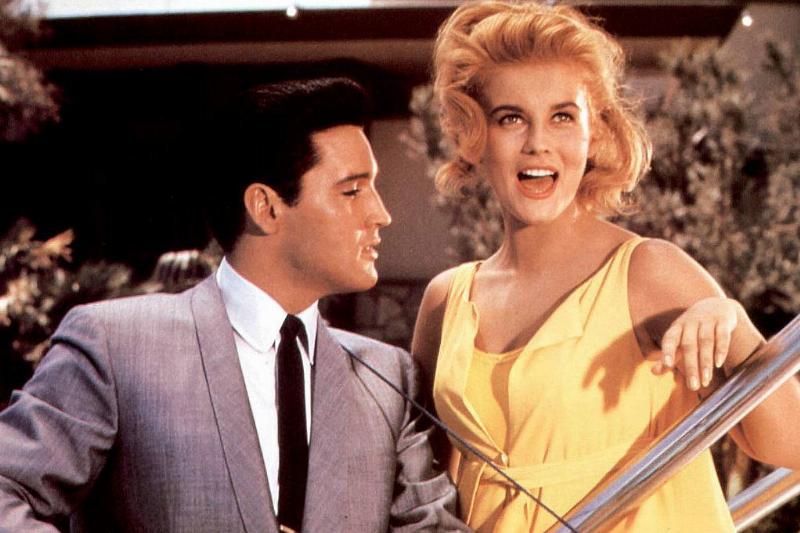 Elvis and Ann-Margret met while filming the 1963 hit Viva Las Vegas. Despite only being 28-years-old, Elvis had already been in 14 movies up to that point. Ann-Margret, on the other hand, was a rising star, most notably recognized for her starring role in Bye Bye Birdie.
Ann-Margret was just 22-years-old at the time she met the king of rock 'n roll. She recalled the moment in her autobiography decades later. They met at an empty soundstage that held only a piano. Talk about a movie-moment!
They Said The Same Thing At The Same Time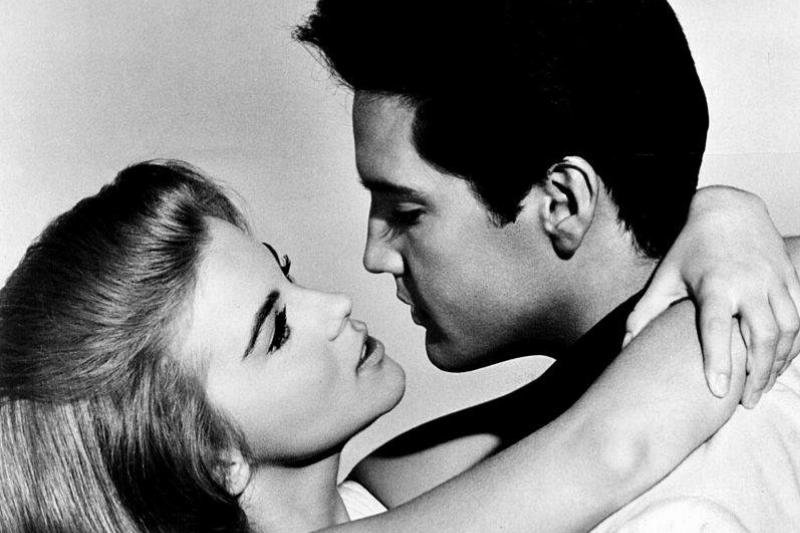 When the pair met, they were introduced by director George Sidney. It was like a moment out of a movie as Ann-Margret reached out her hand to shake Elvis'. In her book, she described his shake as being "gentle."
Then in unison, both Ann-Margret and Elvis exclaimed, "I've heard a lot about you." She wrote that the coincidence made them both chuckle and relax. It was a perfect ice breaker, and showed how much the two were already alike.
She Was Surprisingly Calm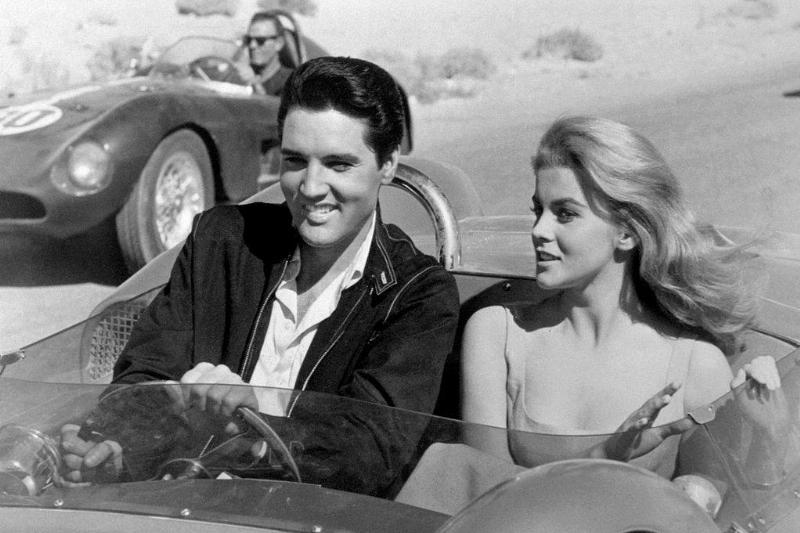 Ann-Margret admitted in her book that she was surprisingly at ease when she met Elvis. Being that he was one of the biggest stars of the time, you would think that she would be nervous.
She wrote, "I'm not really sure why I was so calm about meeting 'the King.' After all, this was Elvis – a man who had captured the heart of almost every woman in America. Little did I know he would soon capture mine."
Elvis Was Already Taken At The Time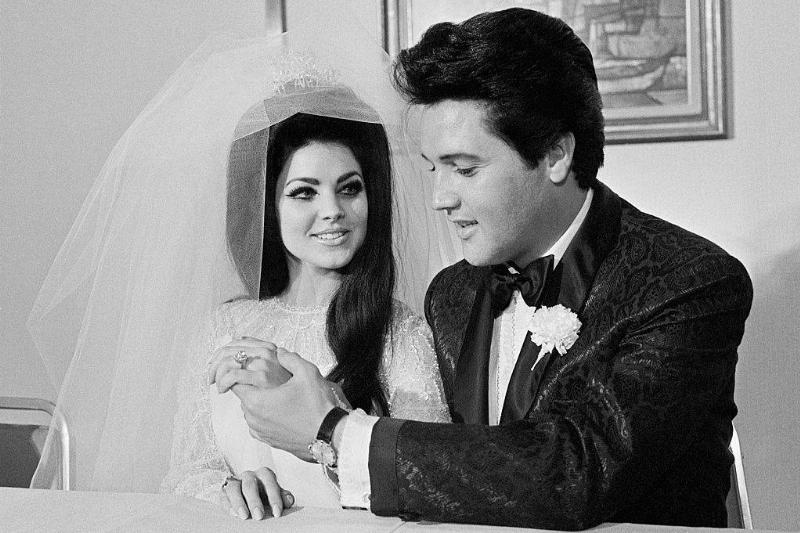 At the time that Elvis and Ann-Margret were filming, he was already in a relationship with Priscilla. Furthermore, he had confessed to Priscilla's family that he had every intention of marrying her.
As we know now, the pair did get married. However, it was not as cut and dry as Priscilla may have hoped. There would still be some conflict among the love triangle as Ann-Margret and Elvis got to know each other better. It didn't help that rumors started to spread.
It Was Known That Elvis Was Fond Of Ann-Margret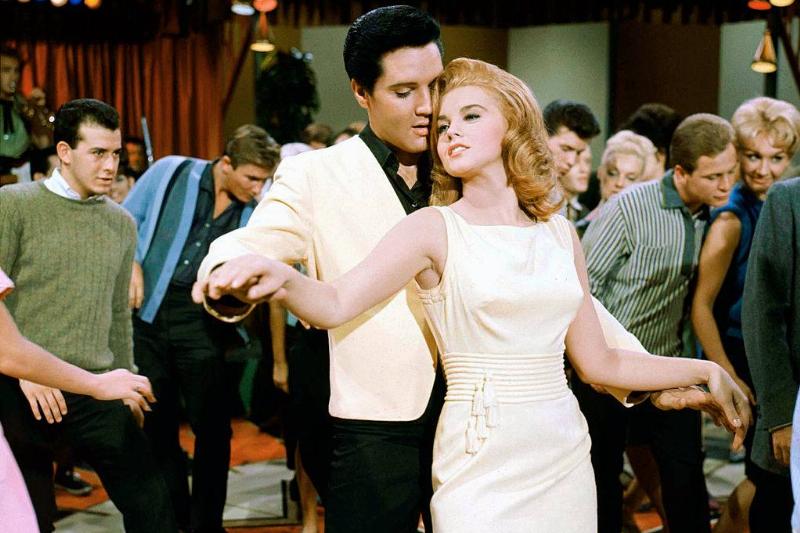 Despite being in a committed relationship, Elvis' feelings for Ann-Margret were apparent. The two had tremendous chemistry both on and off-screen. Marty Lacker admitted in the biography Elvis and the Memphis Mafia that he knew Elvis would have to decide between Ann-Margret and Priscilla.
He continued, "And I thought if push came to shove, he would choose Ann." Being that Marty was a close friend of Elvis', you would think he was correct in his assumption. As it turns out, things weren't so straightforward.
Elvis' Cousin Was Also Rooting For Ann-Margret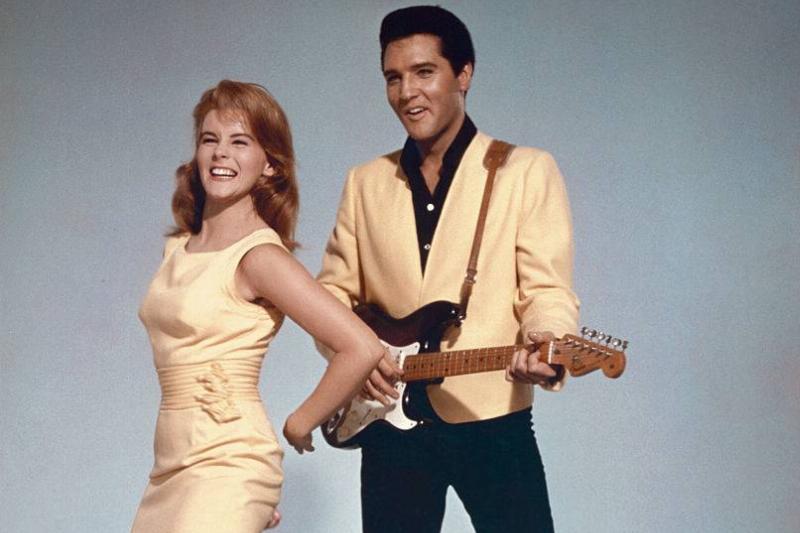 Elvis' friend Marty wasn't the only one who thought that Ann-Margret was the top choice. In the same biography, Elvis' cousin, Billy Smith, stated that he not only thought that Elvis would marry Ann-Margret, but thought that he should.
He wrote, "She made his life easier because she understood him and didn't make any demands on him." To the contrary, Billy felt that Priscilla didn't understand Elvis' friends, specifically the members of the Memphis Mafia.
Ann-Margret Started Losing Her Patience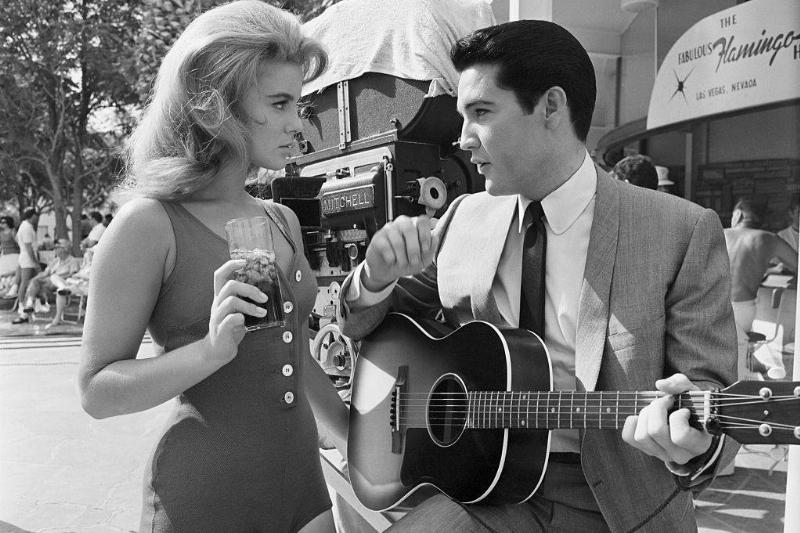 All the while, Ann-Margret started to feel like she was being led on. She asked Marty what was wrong with Elvis, stating, "One minute we're in love, and the next minute I don't hear from him again. He won't even take my calls."
Clearly, Elvis had given Ann-Margret some reason to think that the two were an item. It became confusing where Priscilla fell into all of this. Elvis seemed to be having his cake and eating it, too.
Priscilla Wasn't Happy About The Ann-Margret Rumors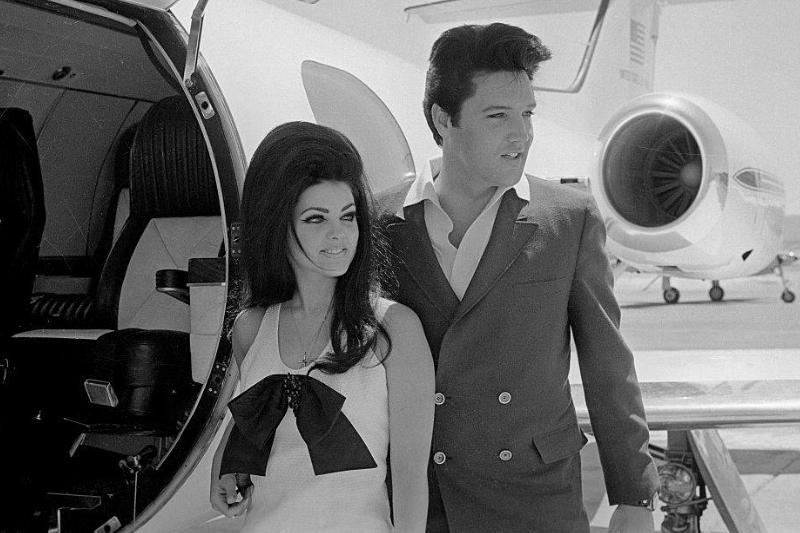 Ann-Margret wasn't the only one growing suspicious of Elvis. Priscilla was also feeling heartbroken over his alleged feelings for another woman. In 1985, Priscilla wrote an article that was published in People that reflected on that time in her life.
In it, she said that it bothered her that even after Ann-Margret and Elvis finished shooting Viva Las Vegas, their association remained strong. Priscilla continued, "The newspapers were reporting their 'blossoming' affair daily."
Word Spread That Ann-Margret And Elvis Were Engaged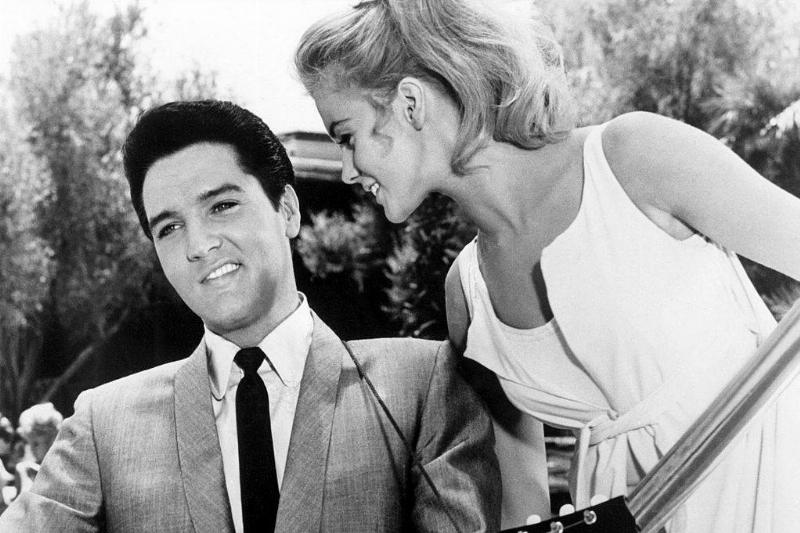 Perhaps it was out of revenge that Ann-Margret made the rash decision to tell newspapers that she and Elvis were engaged to be married. As soon as Elvis caught wind of the news, he told Priscilla.
He returned from the recording studio with a newspaper in hand and proceeded to tell her that every major newspaper in America was running the story. Elvis couldn't believe Ann-Margret's nerve, but the person who was even more torn up about it was Priscilla.
Tensions Grew Between Priscilla And Elvis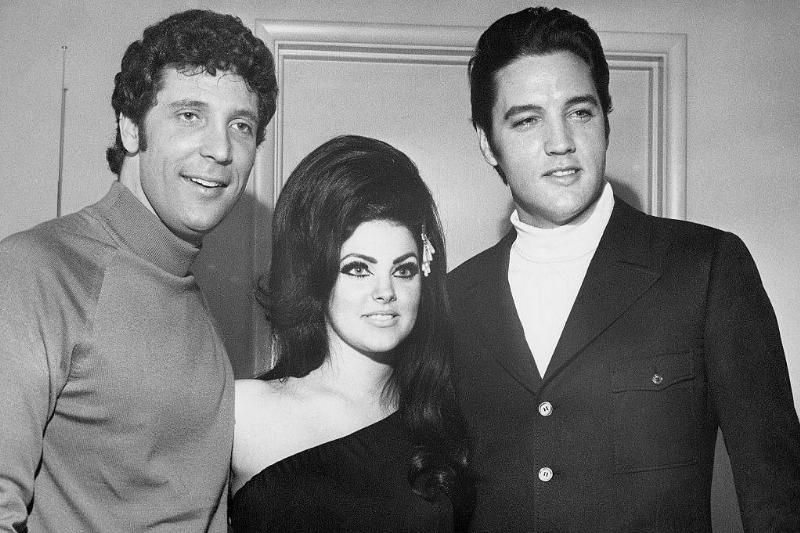 As Elvis told Priscilla what Ann-Margret did, he threw the newspaper against the wall in anger. He then told Priscilla that should would need to leave because the press would be all over him about this.
Priscilla was so angry that she threw a vase against the wall. Elvis retaliated by pinning her down and saying, "I didn't know this was going to get out of hand. I want a woman who's going to understand that things like this might just happen. Are you going to be her – or not?"
Despite It All, Elvis And Priscilla Wed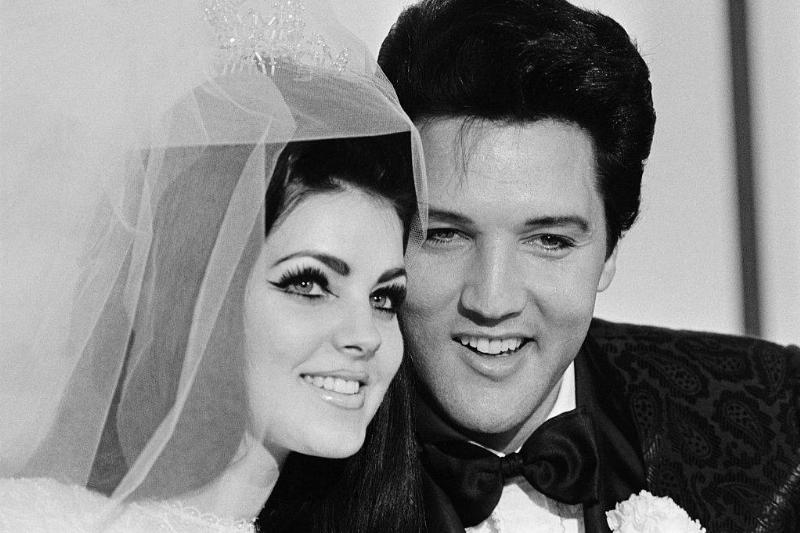 Despite all of the rumors and trials that had come along with Ann-Margret, Elvis ultimately chose Priscilla. The two wed in 1967 after almost a decade of knowing one another. Priscilla was only 14 when she met Elvis, who was then 24.
She recalled in her People article the sound of cameras flashing and her parents' approval as she married the rock 'n roll legend. She also acknowledged how being referred to as his wife was a "nicer" label than some of the other names she'd been called.
Even After Becoming Parents, Tensions Rose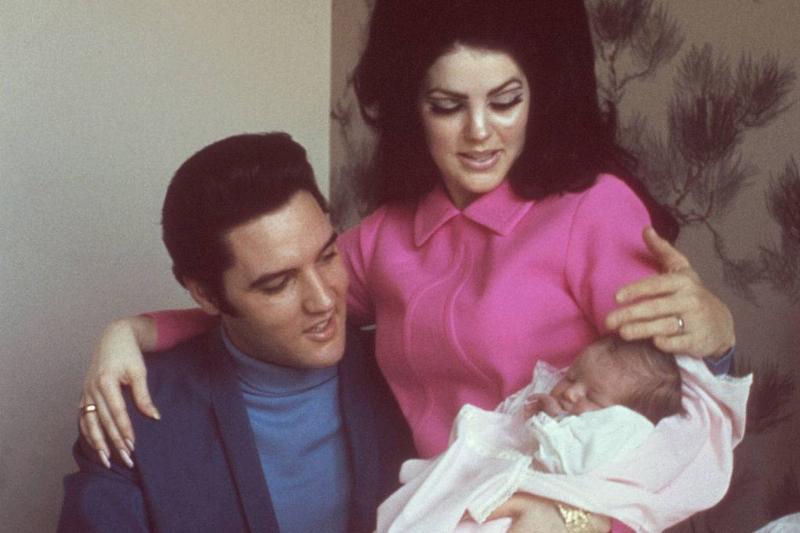 Priscilla and Elvis welcomed their first child, a girl named Lisa, just a year after getting married. While Priscilla was still pregnant, rumors began to swirl about the next woman supposedly on Elvis' mind.
As news spread about Elvis and Nancy Sinatra, Priscilla couldn't help but find herself hurt all over again. She admitted that she and Elvis both figured it was her pregnancy that was making her so sensitive. Still, the lifestyle of a rocker's wife can't be an easy one.
Nancy Managed To Ease Priscilla's Worries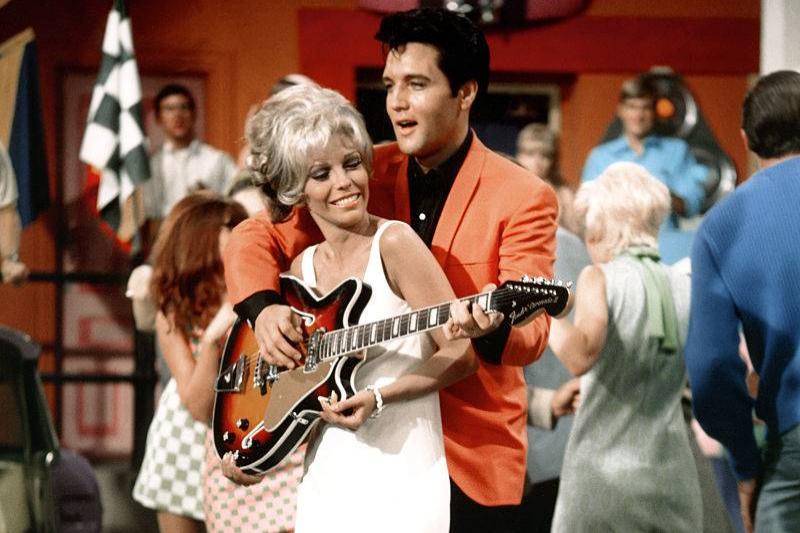 In the midst of the swirling rumors about Nancy and Elvis, Nancy did the unexpected. She offered to throw Priscilla a baby shower. Since the women didn't know one another very well, Priscilla was at first skeptical.
Elvis assured her that Nancy was kind and offering out of the goodness of her own heart. As Priscilla got to know her, she found this to be true. At last, she could rest easy and know that the rumors were not true.
Meanwhile, Ann-Margret Married Someone Else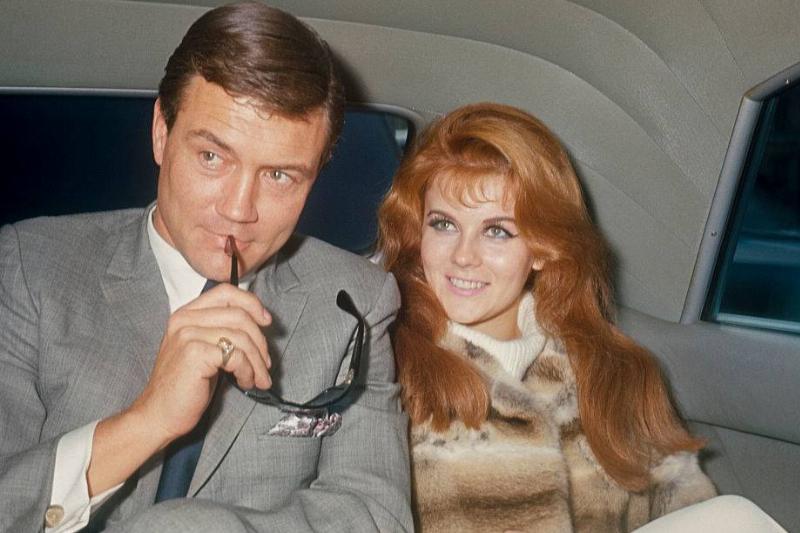 Around the same time that Elvis married Priscilla, Ann-Margret wed Roger Smith. It seemed suspect that their weddings were so close together, especially considering the pair called off their engagement at one point.
Elvis' friend Marty Lacker stated that in his opinion, Ann-Margret and Roger temporarily split because she was still so in love with Elvis. Ultimately, she made the right decision by not going after someone who was clearly in a committed relationship. Still, she and Elvis remained close.
Elvis Still Showed He Cared For Ann-Margret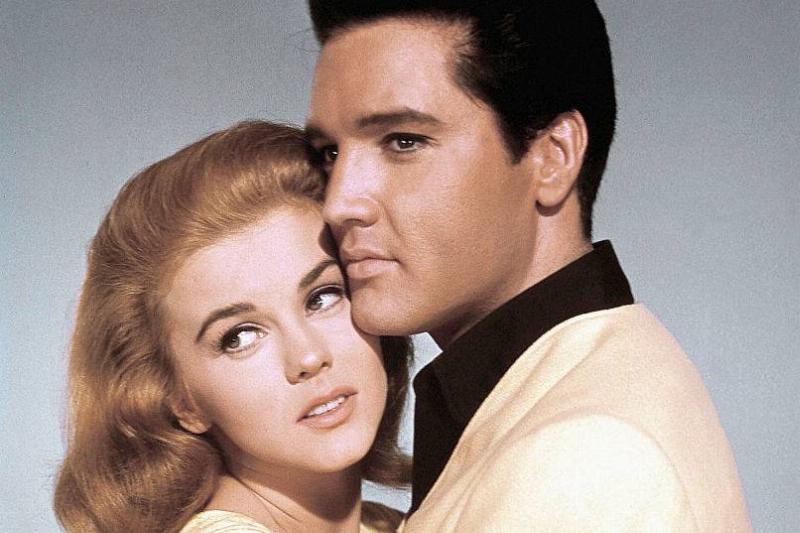 Even after all of the anger that Elvis expressed over Ann-Margret's engagement rumor, he still cared for her. This became apparent when he sent her a gift just one month after marrying Priscilla.
The present was a guitar made of flowers. It was a congratulatory gesture since Ann-Margret was set to debut in Las Vegas. As it turns out, this was just the first of many ornate floral presents that Elvis sent her, showing that he still supported her career.
Ann-Margret Attended Elvis' Funeral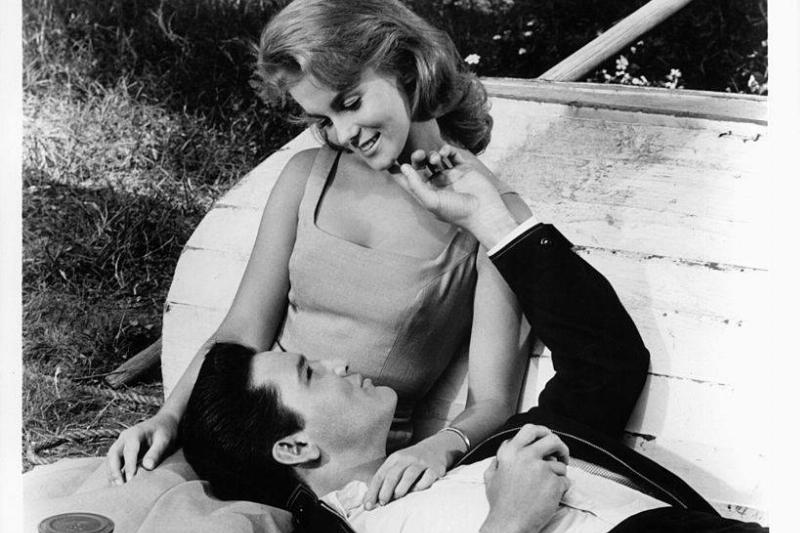 In 1977, Elvis passed away. Though Ann-Margret was advised not to attend his funeral, she did anyway. She still loved Elvis as a dear friend, and wanted to honor his memory. Even decades later, Ann-Margret would become emotional over Elvis' memory.
She generally avoided saying much to the public about Elvis. She even kept mentions of him in her autobiography rather vague. Though Ann-Margret wasn't always forthcoming about their connection, she did open up in a 1994 interview.
In 1994 Ann-Margret Offered Insight Into Her Bond With Elvis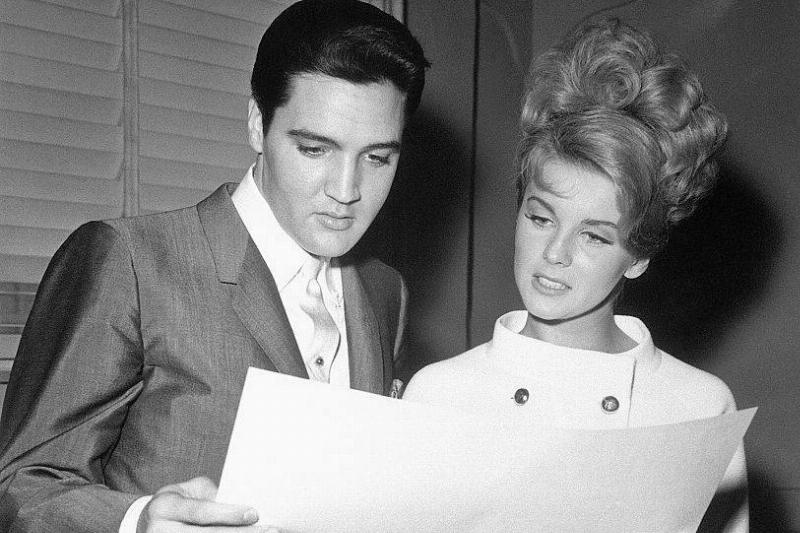 The same year that Ann-Margret released her book, she gave an interview with Charlie Rose wherein she discussed Elvis at length. She mentioned that her connection was Elvis was very strong.
She also stated that they had been together for one year, during which they developed a deep trust that she still respects today. She expressed her exasperation at feeling like Elvis' talent wasn't acknowledged in his life as much as it was after he passed.
She Still Cherishes His Memory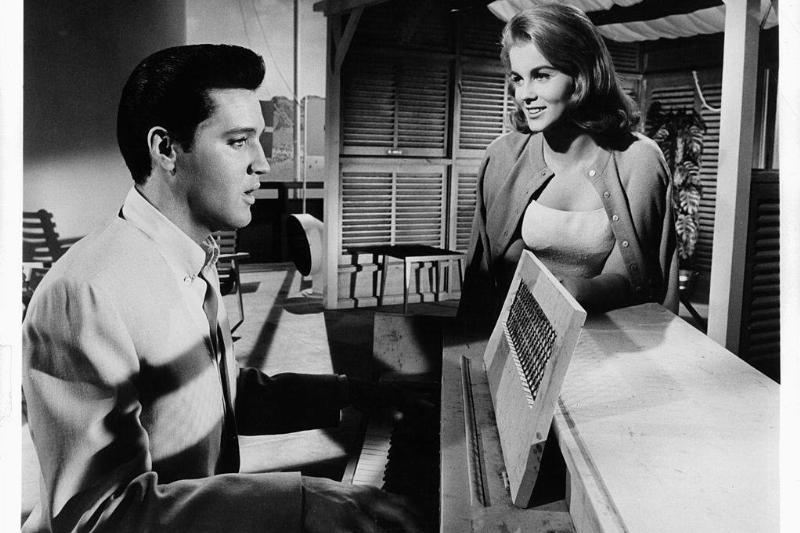 In her 1994 interview, it was clear that Ann-Margret still deeply cherishes Elvis' memory. She added that those she is close with also appreciate who Elvis was, as he treated everyone in her life with kindness and respect.
Ann-Margret admired his sensitivity and his originality. Though Elvis attempted to win her back at one point, she remained faithful to her husband, who she was with until he passed away in 2017. Despite all that she and Elvis had gone through, their friendship is one that is everlasting.
How Linda Thompson Ended Up In The Picture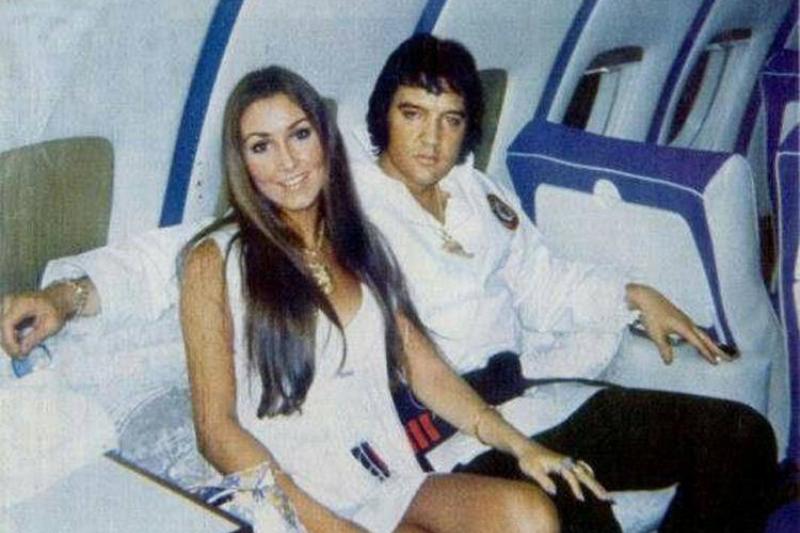 Thompson was only 22 when she met Elvis. One day, Elvis rented out a movie theater for a few of his friends to enjoy. After he heard Miss Tennessee was in town, he promptly sent her an invite.
They would end up sitting next to each other, and Elvis instantly knew he would have another shot at love. Would the romance last forever? In the moment, that was the last thing either of the two were thinking of.
The Young Linda Thompson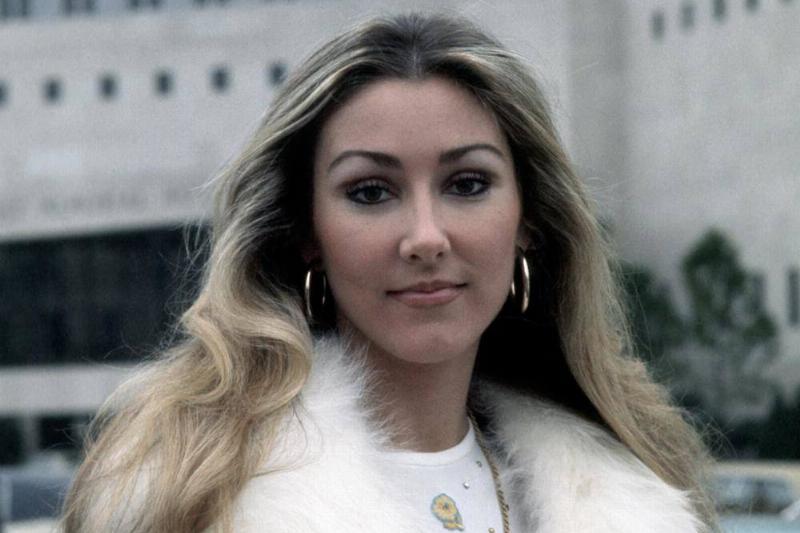 Linda Thompson once said, "I'm the kind of person who lives under the radar." As modest as that sounds, you can imagine it was tough trying to make that happen given her well-known dating history. Thompson walked red carpets often, called The King of Rock and Roll as well as The Best Athlete in the World her significant other, and that's only part of her story. After releasing a tell-all book about her life, new information surfaced that was only rumored before.
Born to a low-income family in Memphis, Tennessee, Linda Thompson was raised with a Southern Baptist faith. The people around her noticed her beauty, and it wouldn't take long for high-profile celebrities to do the same. She might've lived a simple life, but everyone couldn't help but see how stunning she was. She won homecoming queen in high school, but that would only be the beginning of all the crowns she would wear in her life…
Looks Paid For College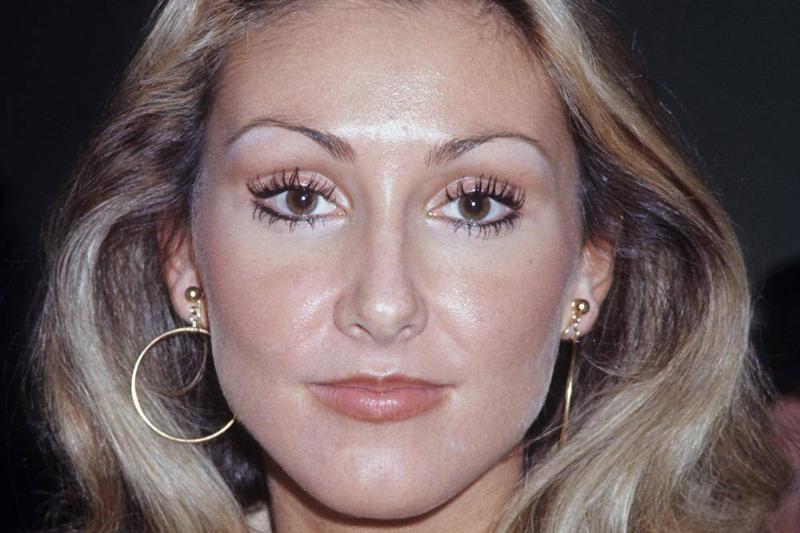 Thompson's looks were so sensational; she won Miss Liberty Bowl, Miss Tennessee, Miss Shelby County, and a few others that would end up helping her pay for schooling. After joining one beauty pageant, it all started to click.
Thompson would attend Memphis State University, where she double-majored in English and Drama. Growing up very modest, Thompson focused on her faith and traditional values. That wouldn't stop her from shining bright, though.
Hello There, Elvis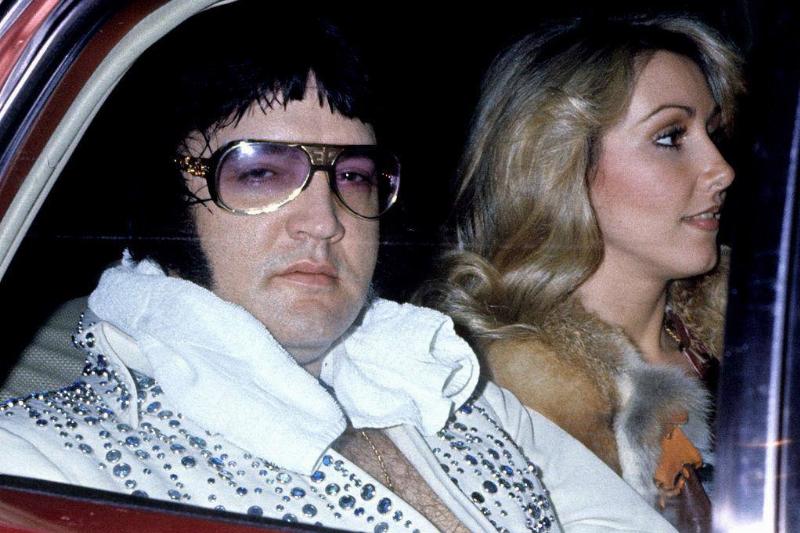 In 1972, Thompson not only won a few pageants, but it was also the year she met her first love. Due to living such a strict and faith-fueled life early on, Thompson didn't worry or have the time to fall in love in high school or college.
Her first lover was someone special. How many can say their early romantic interest was the King of anything? Elvis Presley and Thompson fell for each other, but Presley had deep feelings for someone else not long before meeting Thompson.
Seven Months Before Thompson…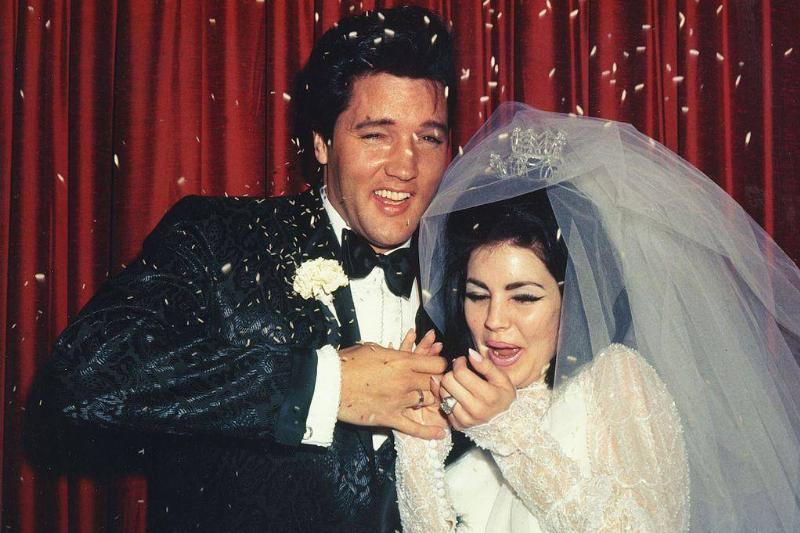 While Thompson's first love was Elvis, the musician had loved someone else before her. He met Priscilla Presley when he was 24 and she was only 14, thus making their relationship highly unique.
The two practically had a love at first sight type of romance between them. One year after meeting, she would move to Graceland. Soon after, the two would have a baby girl together named Lisa Marie, and it all seemed like things were great.
Priscilla Knew Something Thompson Didn't…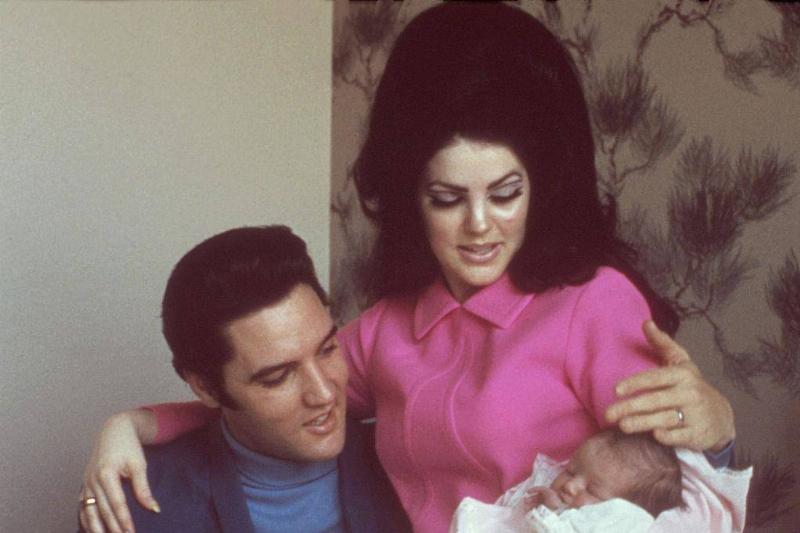 It didn't take long for Priscilla to learn the dark side of fame after she began living with Elvis. He was always exhausted throughout the relationship because his career was his life.
The busy schedule and lack of sleep led him to start abusing substances. The King's way of living grew into something Priscilla couldn't handle, and she filed for a divorce. Thompson would understand Priscilla's despair, but not before falling in love herself.
Falling For A Sweet Southern Girl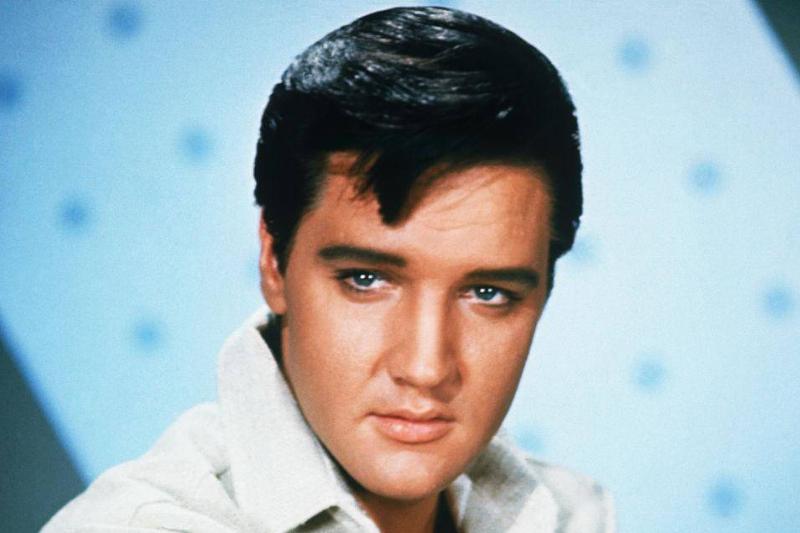 It was no secret that Elvis was a lady's man. He had the reputation that a faith-driven girl had no business getting involved with romantically. Still, since Elvis was such a mega-star, it was hard for Linda Thompson to pass him up.
The whole situation enticed Thompson, and she became smitten. After all, he was The King of Rock and Roll, so who wouldn't at least give it a try? He had his eyes set on her, and it was only a matter of time until he made his move.
They Didn't Watch The Movie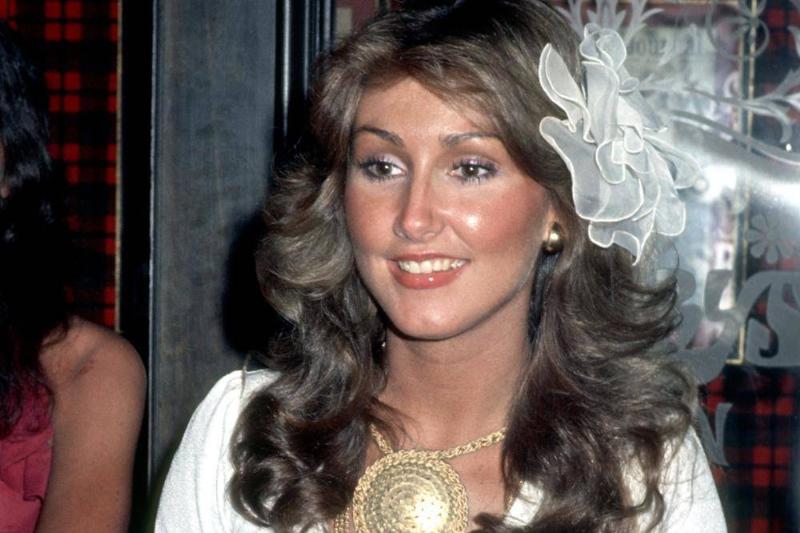 When you're clicking with someone new, it can be hard paying attention to the movie screen. Thompson and Elvis hardly knew one another, but the chemistry was there, and they kissed throughout the entire double-feature.
Shocked, Thompson couldn't believe what transpired. It felt surreal to her. It must have felt like she was in the movie herself. Nothing could've prepared Thompson for how that night unraveled, but it's safe to say not a soul would've been ready for that.
He Should've Married A Southern Girl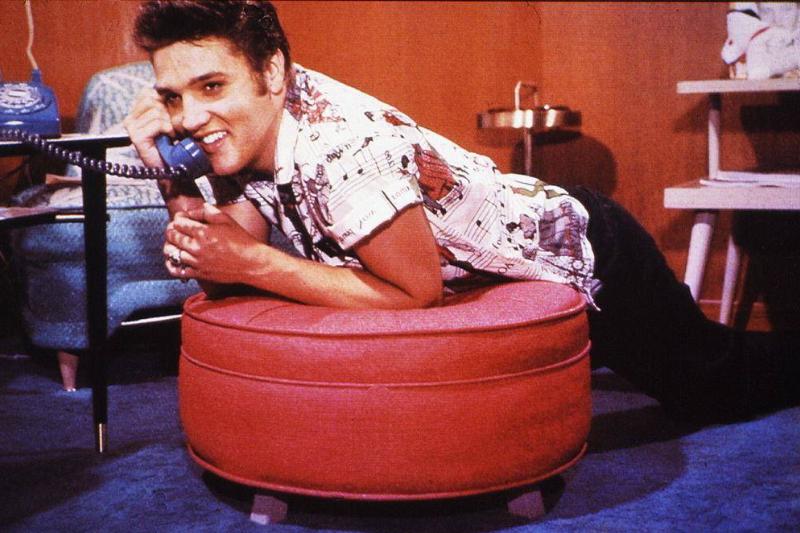 Elvis kept it classy when it came to making a move on women. Thompson revealed in an interview that Elvis pulled the classic "yawn and stretch" before putting his arm around her.
She assumed he was still committed to Priscilla, but at one point, he told her, "you know I'm not married anymore." Thompson responded with, "I didn't know that, and I'm sorry it didn't work out, but you should have married a southern girl." She gave Elvis her number at the end of the night, not expecting him to call her back.
Together In Graceland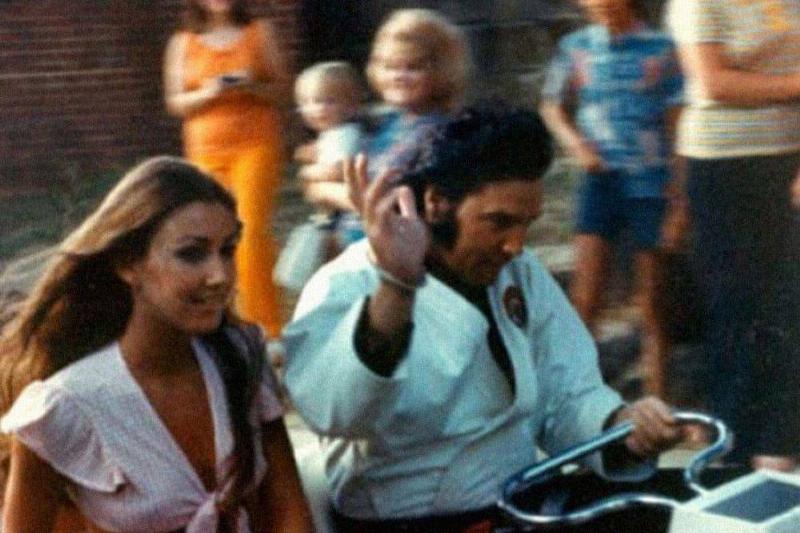 Not long after arriving home from the movies, Thompson received a phone call. Her aunt answered and heard Elvis speaking, asking to talk to Thompson. He said it was an urgent call.
Elvis then told Thompson, "I just want you to know how happy I am that I met you. Can you come over tomorrow to Graceland and meet my father?" She didn't hesitate to accept this invitation. Once there, she met a few others as well. The pageant winner described that day as a dream.
It's Time For Vegas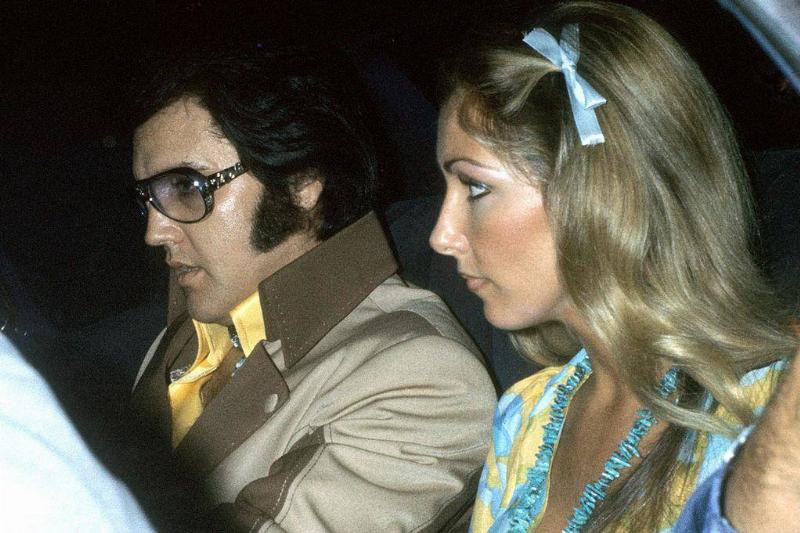 Thompson would then go to Alabama for vacation, but she failed to leave Elvis a number to contact her. She only told him she'd be back and hoped to see him once again.
Upon her arrival, she got a call from Elvis, and he had a request. "You don't just disappear from my life, who do you think I am? I'm going to Vegas tonight, and I want you to come with me," he told Linda. He told her not to worry about luggage, just to bring a toothbrush.
Putting Her Life On Hold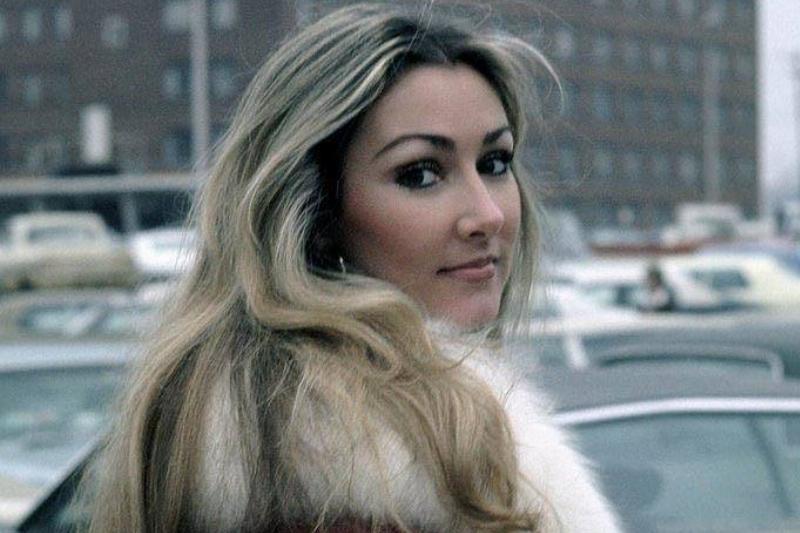 This was when Elvis took priority in Thompson's life. She halted everything to be with The King. She had plans of modeling in New York, but her goals weren't on her mind with Elvis around.
He loved her so much and enjoyed showing her off. Elvis made the relationship public almost immediately. She followed him around everywhere and was madly in love with him. Over the next four years, they were a hot item, but would they ever marry?
Meet The Parents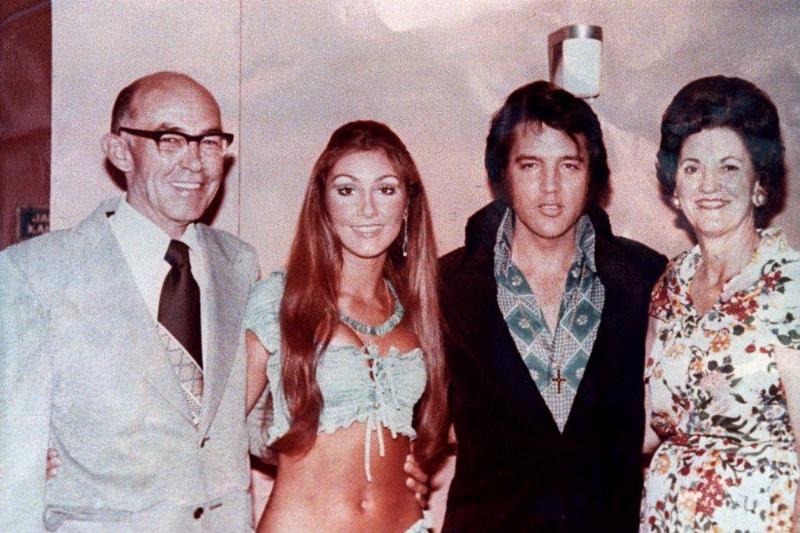 Elvis was a generous man, especially with his loved ones. Thompson told Larry King in an interview: "Living with Elvis was like living with Santa Clause," because he would purchase her gifts all the time.
His generosity went beyond only material things. He would spend his precious time with good friends and those he had love for too. Elvis adored Thompson soo much and helped her in many ways. It was a match made in heaven.
They Were Always Together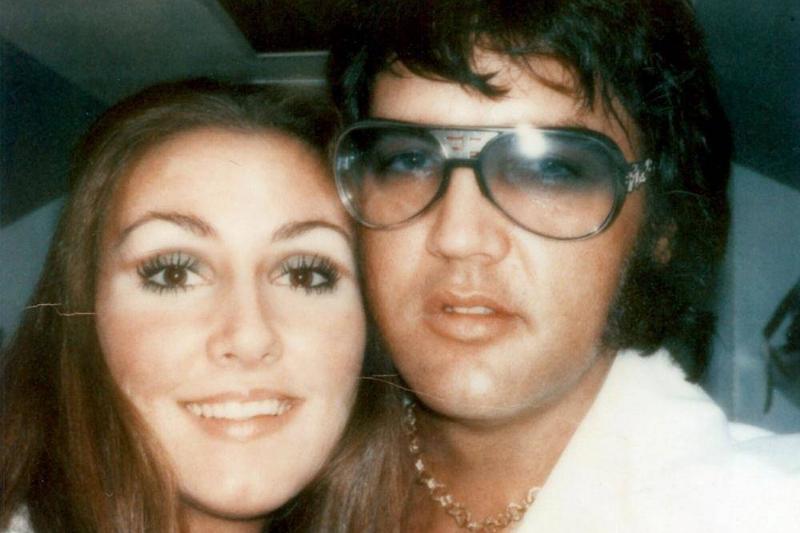 Thompson stopped everything to be with Elvis, so she went with him everywhere. It could've been karate practice, tour, or rehearsal, and she was there. Thompson said that the first year of being together was a loyal one.
Sadly, rumors began spreading that he wasn't that faithful to Thompson. She attempted to block out all the negative noise and even forgave him after her own suspicions arose, but the pressure began to mount between the two.
Why They Didn't Get Married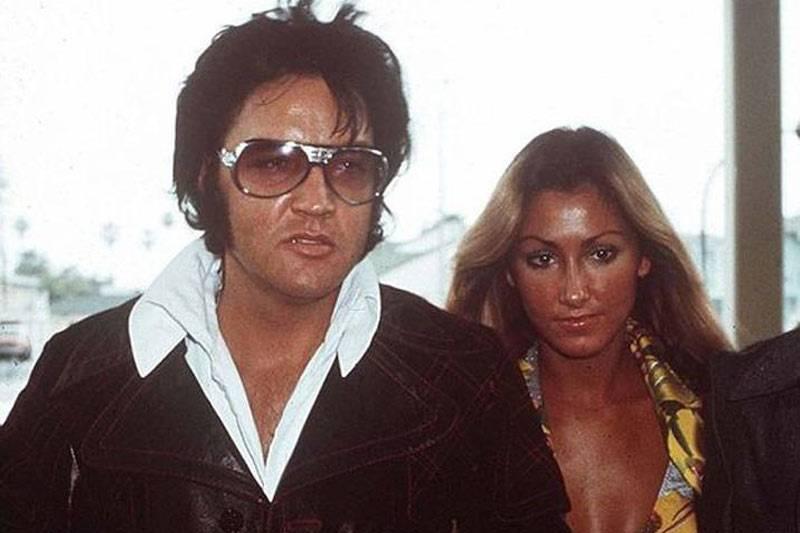 At the start, Thompson felt she wanted to get married, but Elvis wasn't on the same page. As the years passed by, her desire to tie the knot faded away.
Starting her day at nine at night and ending it around two in the afternoon the next day wasn't her cup of tea. She imagined living a regular life. Thompson began to notice what Priscilla experienced, and it wasn't pretty. When Elvis finally got around to considering marriage, Thompson crossed that option off the list.
Helping Her Call It Off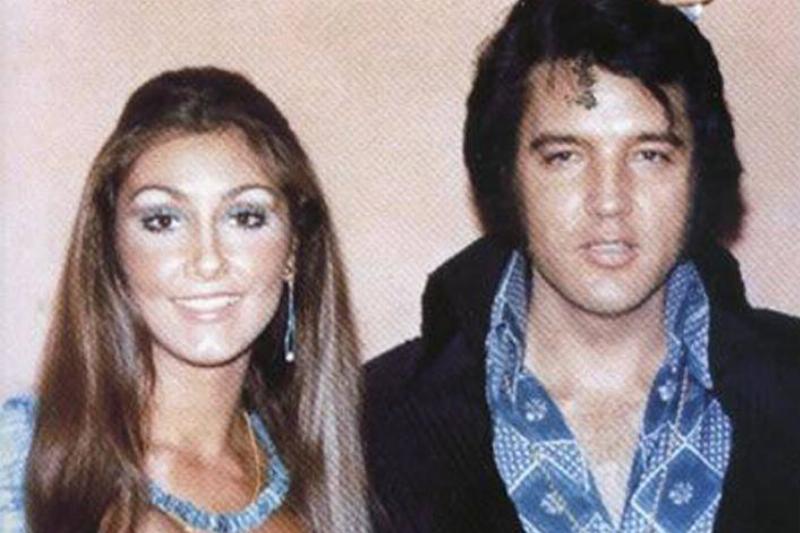 The time came for the couple to call it off. They both felt the love failing, but neither wanted to do anything about it. The turning point was after Elvis flew in a different girl and asked if Thompson wanted to go home for a while.
She agreed and wrote him a letter detailing why she had to end things with him. She might've loved him, but she knew if she continued, it wouldn't be beneficial for herself.
Elvis Shares Thoughts On Thompson's Future Husband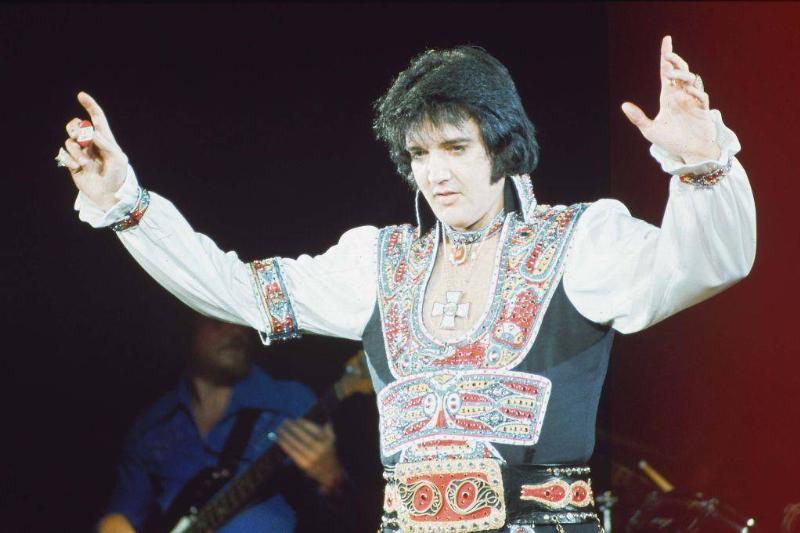 Before the end of their relationship, Elvis and Thompson enjoyed the Olympics together. They saw Bruce Jenner cross the finish line, winning the gold medal in the decathlon. Who knew that would be such a critical moment?
In Thompson's book, she wrote, "Elvis remarked, "Damn if that guy is not handsome! I'm not gay, but [expletive], he's good-looking!" Soon after splitting with The King, the beautiful Thompson would go on to date and marry Jenner.
Bruce Jenner Arrives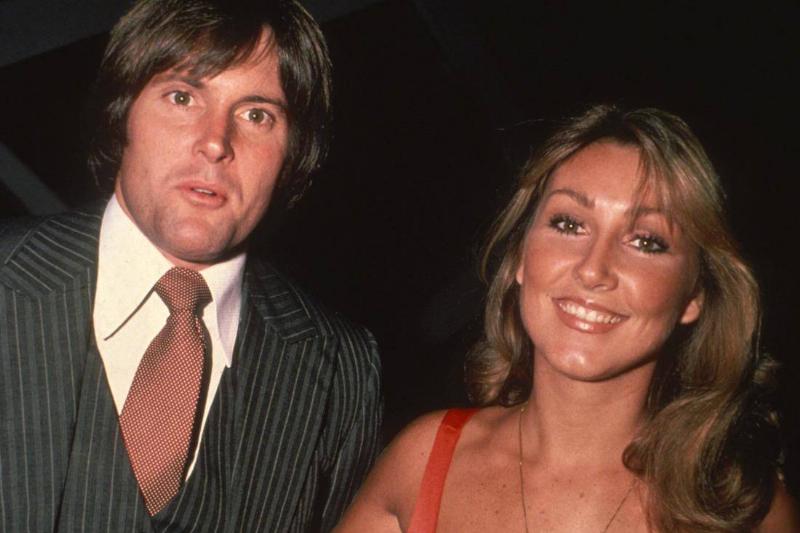 When describing how it was when Thompson met Bruce Jenner, she says, "He was the classic jock." Jenner would always wear athletic attire and flip-flops. Many athletes do this, and he was no different.
Thompson became attracted to the athlete, saying that she loved his masculinity. She had no clue that underneath this tough exterior was an interior struggle with gender dysphoria. Things would quickly become interesting, as Thompson found herself in another whirlwind romance.
Meeting At The Playboy Mansion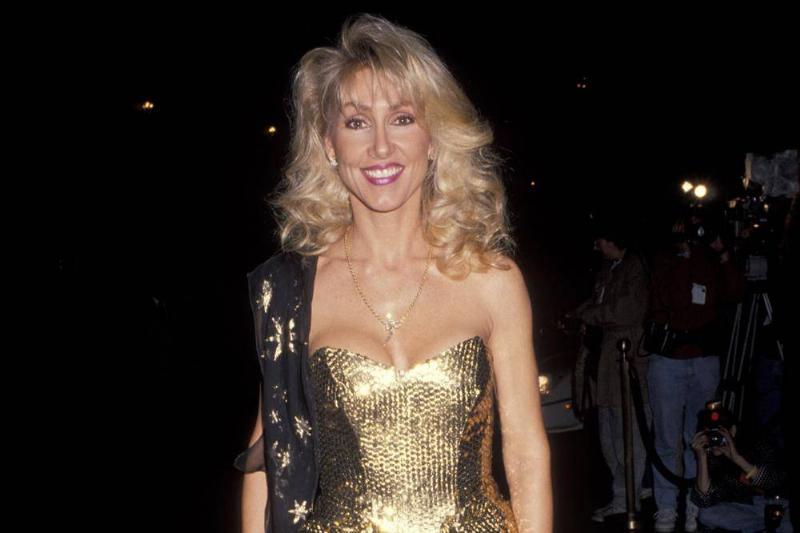 Much like with Elvis, Thompson and Jenner hit it off quickly. They met in 1979 at a celebrity tennis tournament held at the Playboy Mansion. Jenner lived there for a while after breaking up with his first wife, Chrystie.
Linda received an invite to the awards ceremony where she would hand out trophies. Sure enough, Jenner ended up winning the tournament, and Thompson fell for the athlete, and he fell in love with her just as fast.
Jenner Didn't Want Miss Out On Thompson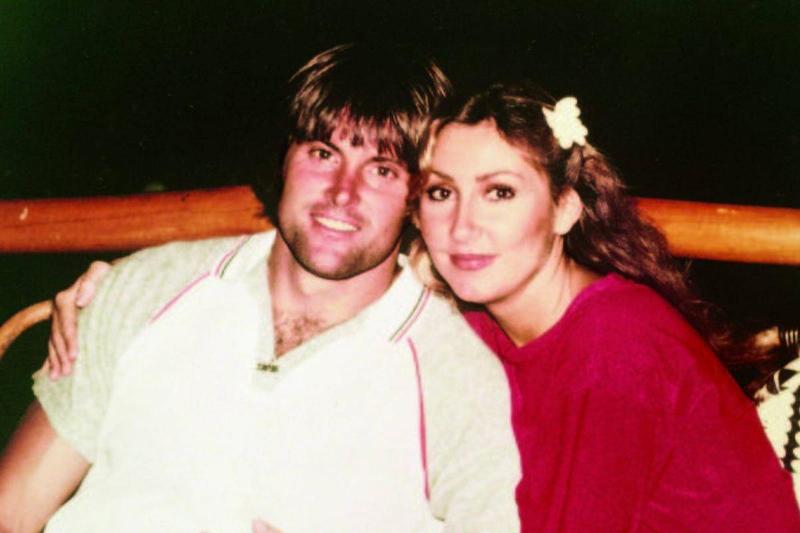 After the two met, Jenner and Thompson spent the whole time talking. Jenner didn't want to leave her alone. He even stayed in his tennis clothes to ensure she wouldn't leave his sights.
After telling her he didn't want others to have a chance, Jenner asked Thompson out to dinner, and she agreed. This turned into an exciting, new phase for Thompson after sticking around Elvis for all those years.
Back To Red Carpets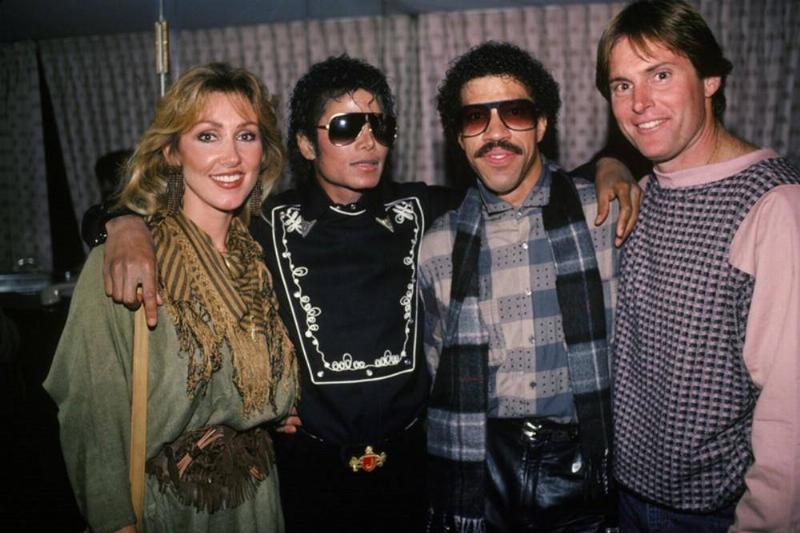 Once again, Thompson found herself on red carpets, but with Jenner this time. The limelight didn't want to leave Thompson alone, the difference now was she was a mother and a wife.
Finally, Thompson felt a sense of fulfillment. Today, she says it was "too good to be true." Hindsight would make her correct, but she had no way of seeing how things would play out with all the twists and turns.
Elvis Was There In Spirit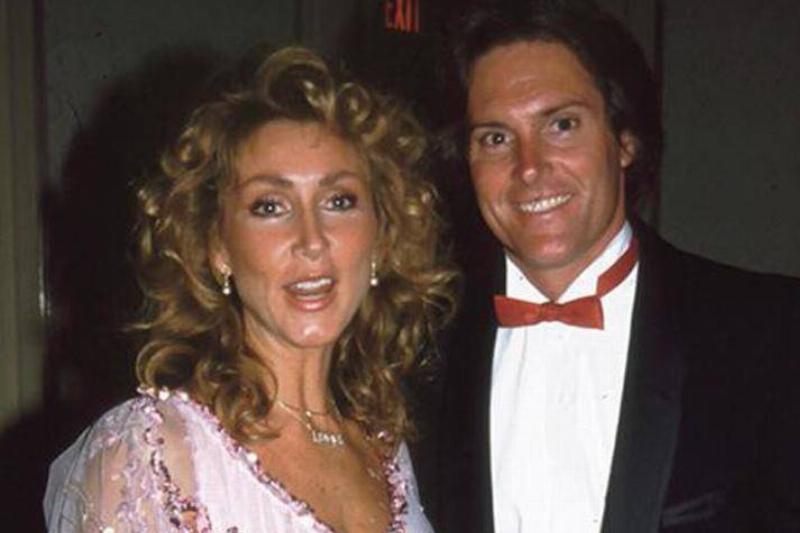 These two didn't waste any time and decided to tie the knot. It turned out to be a classic story of the jock marrying the homecoming queen. The wedding took place in Hawaii, where Thompson always wanted it to be.
As she walked down the aisle, she chose to do it to an Elvis song. Jenner didn't mind as it was Thompson's favorite song, so he understood that the decision didn't mean anything. The happy couple would go on to have two sons, Brandon and Brody.
Brody And Bruce Jenner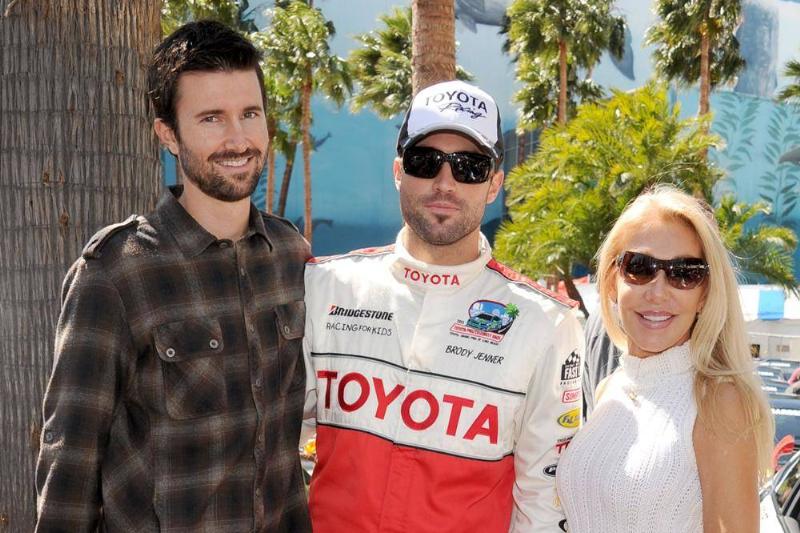 Before their marriage, Jenner already had two kids. Thompson says she loves his children as her own and still keeps close with them today. Jenner and Thompson's sons grew up to be incredibly handsome men.
Now, Brody spends his time in Hollywood, while Brandon makes music. You might've caught Brody on the reality TV show, Laguna Beach and The Hills. Both of the sons inherited their parent's good looks and amazing personalities, which is beyond a blessing.
Thompson Learns The Truth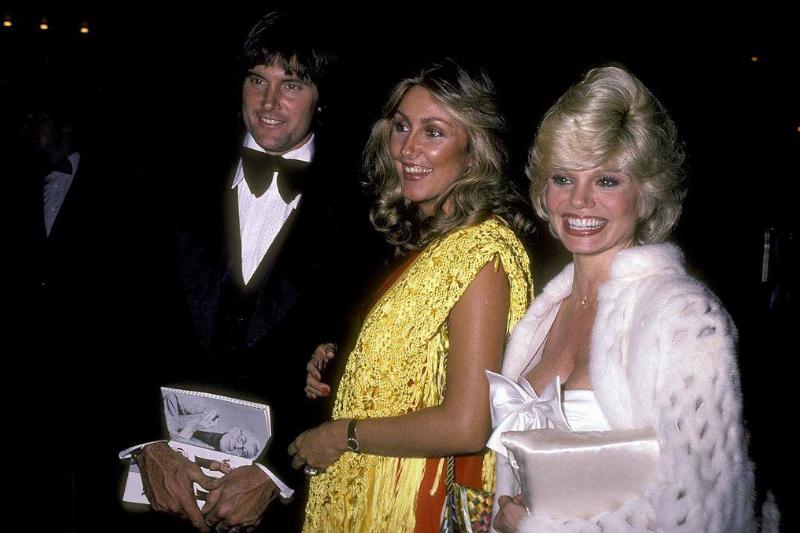 It took some time, but Jenner would eventually spill the beans. Seven months after the birth of their second child, Jenner told Thompson he had something to share. Still remembering the ways of Elvis, she thought he had an affair.
She braced herself for news like that but had no idea what to expect. That's when Jenner told her, "Its time you know the truth about me." The fantastic athlete revealed he identified as a woman and living as a male was miserable.
How Do You React To This News?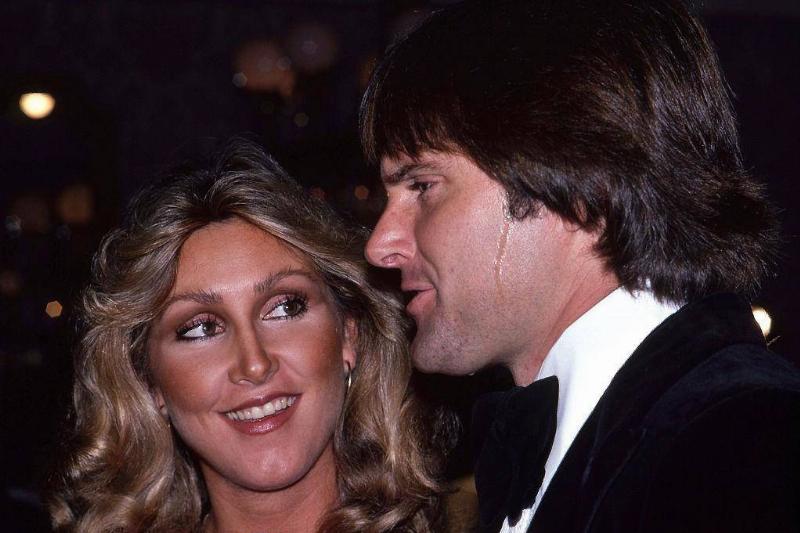 Not everyone receives news like this from their spouse. It's rare, so Thompson had shock written all over her face. She said after a few moments, her heart began aching for him.
The one she loved was in pain, and together they went to a gender dysphoria specialist. They found out Jenner's struggles would never go away. Thompson had to figure out if she would remain with him in his hardest days.
Jenner Kept It A Secret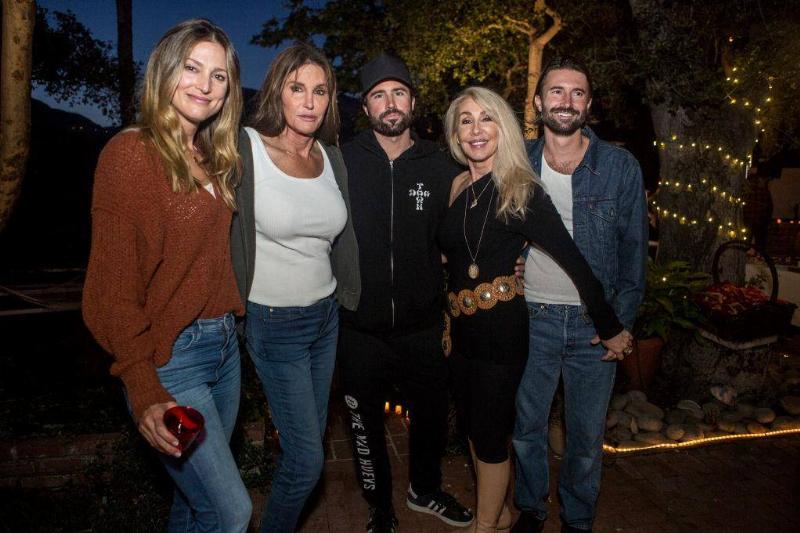 Even though it was shocking news, Thompson was happy that Jenner didn't tell her until after having their sons. Thompson gets asked often if she wishes she knew about it before committing so many years of her life to him, but Thompson says she's thankful she was unaware for so long.
Thompson would've remained friends with him, but wouldn't have married Jenner because she wanted to marry a male. If Jenner would've told earlier on, they would've never had kids.
Seeing Caitlyn For The First Time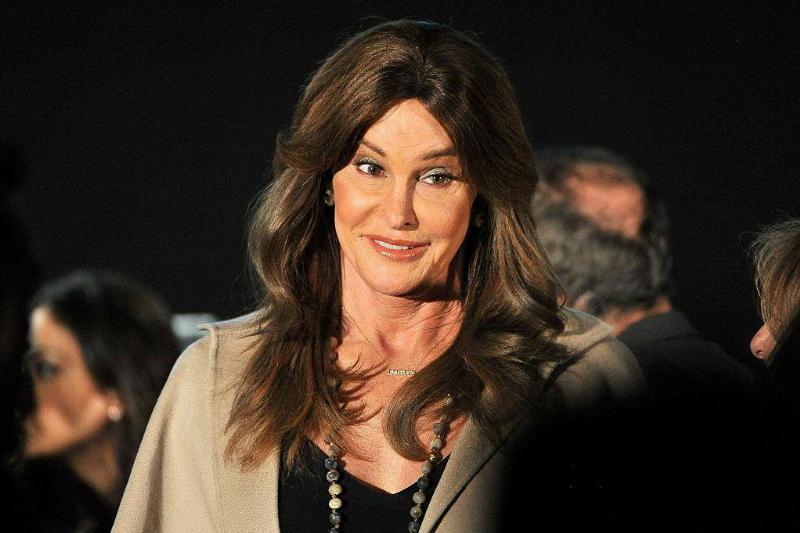 Once Jenner told Thompson the truth, the two separated. One evening, he called Thompson and said, "It's time you come to see your husband." Her thoughts raced as she began to play with the idea of Jenner having a change of heart.
Upon arrival, it wasn't Bruce who answered the door, but Caitlyn. He had become a she. Thompson told Larry King she fell to the floor due to all the shock. It was this moment that helped Thompson move on from the situation.
Bruce Would Begin Hormone Therapy Before Meeting Kris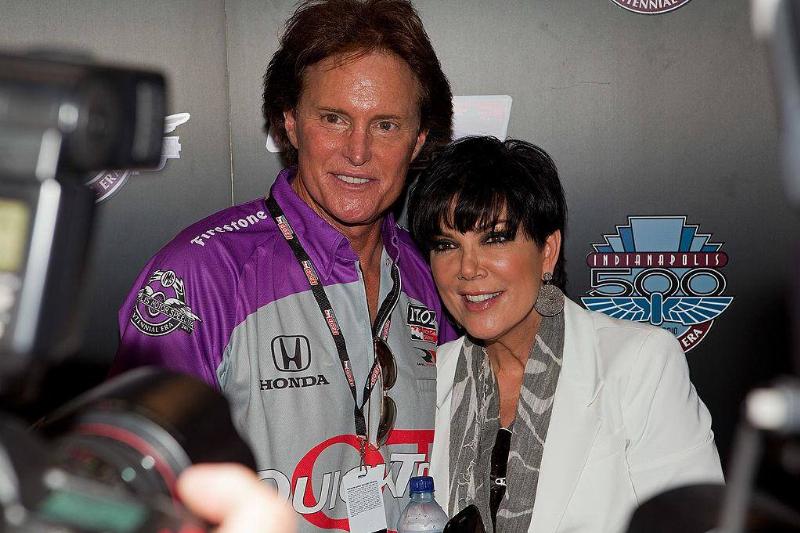 After finally ending things with Thompson, Jenner thought it was time to begin his transformation process. He started this by doing hormone therapy and having plastic surgery done to look more feminine.
Thompson decided to keep the secret from their boys. She planned to wait until the process became more evident before telling, but out of nowhere, Jenner put the whole thing on pause. He wanted to give being a male one last shot after meeting Kris Kardashian. Jenner fell in love with her. The two ended up having Kendall and Kylie Jenner, but he still didn't feel right.
On To David Foster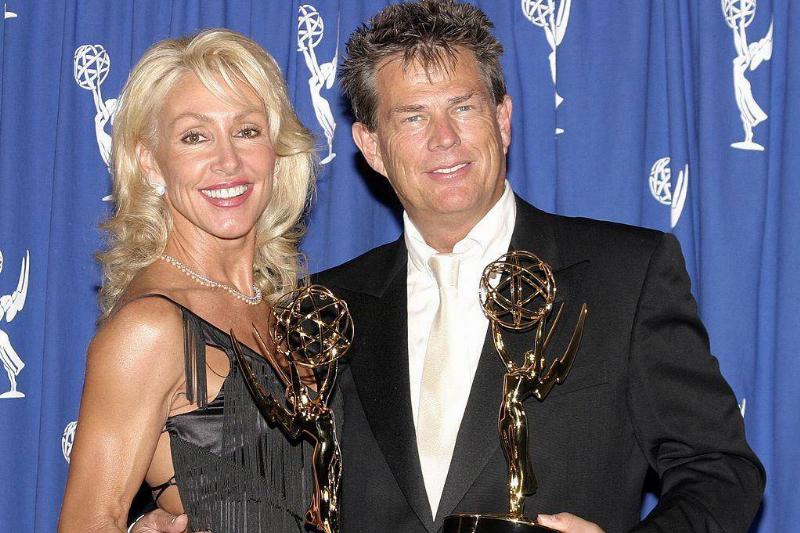 Not long after Jenner, Thompson met David Foster, the music producer. The two would bond over music and spend time in the studio together. They ended up getting married in 1991, and Thompson felt this time things would be better.
Well, she was wrong. The two ended up having different views with marriage, as Foster worked long hours so he could provide for both of them. Thompson wanted to work still and do things she was talented in as well. Thompson decided things were about to go down a similar path, so she ended the marriage in 2005.
Focusing On Her Career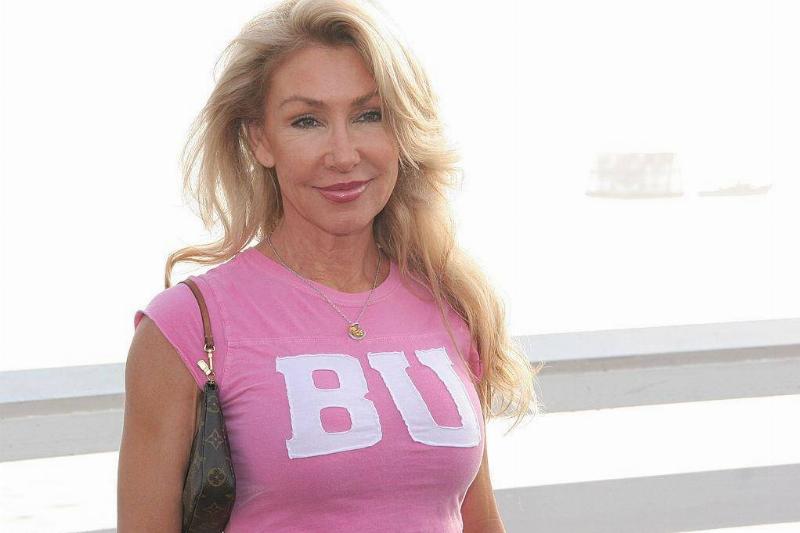 Thompson is single, but that doesn't mean she isn't looking. She hopes to find someone low-key and not in the entertainment industry. She hasn't been in a relationship since 2005, so that gave her time to write her tell-all book, Little Thing Called Life: From Elvis's Graceland to Bruce Jenner's Caitlyn & Songs in Between.
These days, Thompson enjoys tennis, the beach, hiking, and, most importantly, her blended family. She's happier than ever before doing things solo.