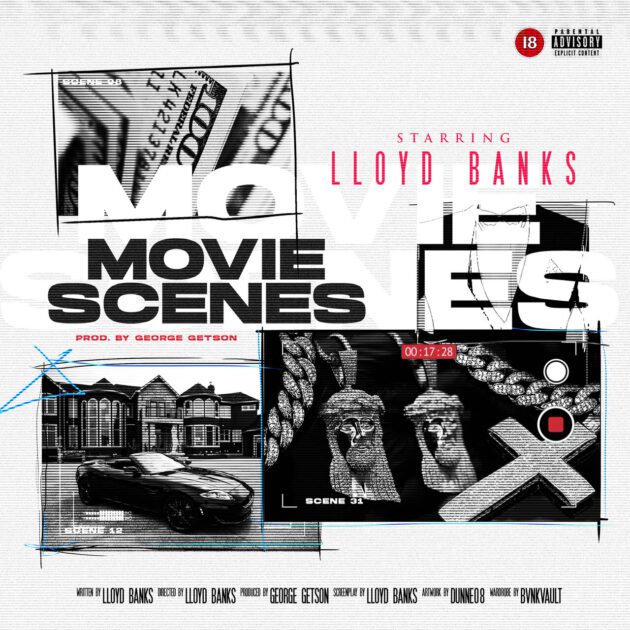 Lloyd Banks is flexing like no other on his new single, "Movie Scenes".
Produced by George Getson, the Southside Jamaica Queens vet delivers some of his most ballerific punchlines to date.
"Ferrari dreaming, money trip, what time we leaving? / When I pop upon the scene, I make it feel like hoodie season, "raps Banks. "Catch me go in when I'm peeking / A 100K my weekend, loaded pocket got me leaning."
"Movie Scenes" is the second single off Lloyd Bank's upcoming The Course Of The Inevitable 3: Pieces Of My Pain, following "101 Razors" featuring Method Man.