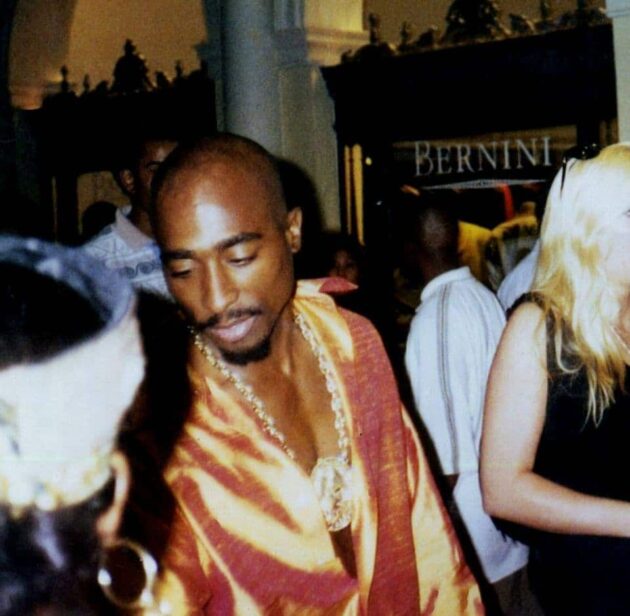 What do we have here now?
The Las Vegas police has arrested a well-known witness in the 1996 murder of rapper Tupac Shakur and indicted the man with his involvement in the fatal drive-by shooting.
The Associated Press reports that Duane "Keffe D" Davis, 60, was taken into custody during his morning walk on Friday (Sep. 29) near his home in the Las Vegas suburb of Henderson, Nevada. Davis was later officially charged by the Nevada grand jury with one count of murder with use of a deadly weapon and with the intent to promote, further or assist a criminal gang.
The indictment came after the grand jury heard evidence in the case for several months. Clark County Chief Deputy District Attorney Marc DiGiacomo stated Davis as the "on-ground, on-site commander" who "ordered the death" of Shakur.
On July 17, Davis' Henderson home was raided by Las Vegas police where they seized several materials related to the unsolved murder including multiple computers, a cellphone, a hard drive, a Vibe magazine that featured Shakur, several .40-caliber bullets, and more including a copy of Davis' 2019 memoir, Compton Street Legend, where the former South Side Compton Crip discussed the murder.
Since 2018, Davis has confessed multiple times as one of the passengers in the vehicle where the shots were fired that killed the 25-year-old rapper. Davis has also suggested his nephew, Orlando "Baby Lane" Anderson, was the alleged shooter that shot Tupac in retaliation from Shakur and Anderson's physical altercation the same night at Vegas' MGM Grand Hotel. Anderson was killed in an unrelated incident two years later.