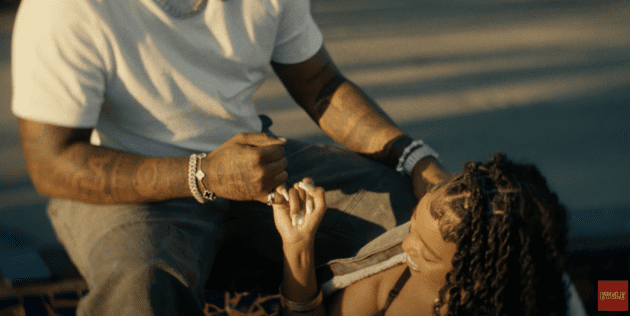 Fresh off his Just For Clarity 2, Blxst shares a hood love story in his "Ghetto Cinderella" music video.
Directed by Patrick "Blu" Haynes, the clip begins with a quick flashback of a diamond heist Blxst and his woman pulled, before taking viewers through their first encounter and their relationship.
"You ain't gotta overthink about it / I can make it come to life if you dream about it," sings Blxst while meeting his woman at a hair salon. "You wanted the rose gold Cuban link, I got it / Gave you the whole heart, you can't leave without it," he continues as ladies catch wind of the couple's crime in the paper.
Featuring production by Mustard and Terrace Martin, "Ghetto Cinderella" is one of the four tracks off Blxst's Just For Clarity 2 EP which also features Roddy Ricch and Larry June.