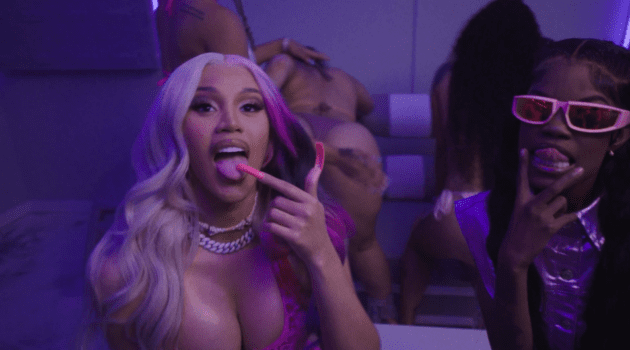 Remix!
From the Chi to N.Y., rising drill rapper FendiDa Rappa taps Cardi B for her first official single, "Point Me 2". The collaboration is FendiDa Rappa's remix to the last year's breakout record, "Point Me To The Sluts".
In the dance-filled video, the buzzing artist keeps her original lyrics intact as she mobs with the crew. "All that ra-ra when I'm talking, they don't hear me, though / Play that shit back, make 'em sit back 'cause we in this ho."
Meanwhile, Cardi B blesses the track with her new verse as joins the twerkfest. "She got some buns, her shit dumb, ooh, I'm tryna cum / I'm in the strippy with a blicky and a lot of ones."
FendiDa Rappa has garnered fame since the release of "Point Me To The Sluts", which sparked a phenomenon on Tik Tok. Meanwhile, Cardi can be heard on the remix to Latto's "Put It On The Floor".