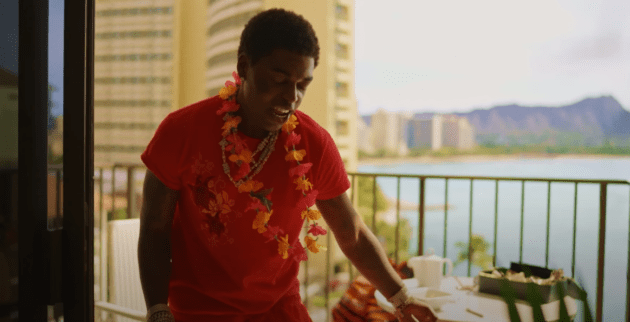 Aloha.
From Atlanta all the way to Maui, Kodak Black's living it up in his new video, "Maui Woop".
In the clip, Kodak Black brings out the minks in the A and enjoys the warm weather in Hawaii.
"I was in Hawaii thinkin' 'bout XXXTENTACION," raps Kodak. "When them niggas shot me, I ain't even feel that shit, I'm crazy / I ain't never thought, die just like this bein' rich and famous."
"Maui Woop" is just one of the tracks off his recent album, Kutthroat Bill: Vol. 1., featuring Lil Crix, VVSNCE, NFL Tuewop, and Prince Swanny.