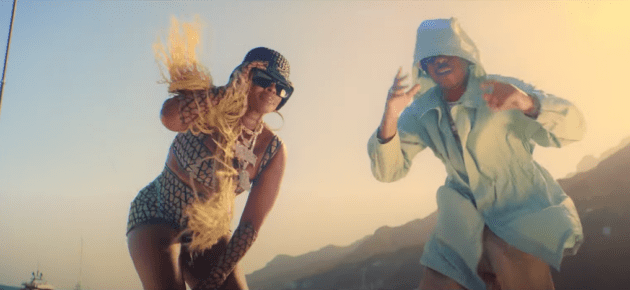 You gotta believe.
Mary J. Blige is a hopeless romantic on her brand new single, "Still Believe In Love" featuring Vado.
Directed by Eif Rivera and herself, the accompanying video finds the legendary songstress sailing the seas off Italy singing the joys of the single life and looking for new love.
"Just 'cause you see me alone and I'm all on my own / It don't mean a thing / Just know I could find me somebody so easily, yeah" sings MJB from her private yacht with her girls and Vado who boards with two verses.
"Harlem fly legend / Could tell he be flexing / Pharrell LV dressing," raps the Harlem MC. "Collection / To see you happy be a blessing / Guessing no more stressing / Yes, me and you was destined."
"Still Believe In Love" is Mary's first music since last year's album, Good Morning Gorgerous. Earlier this year, she linked with Diddy for "I Like" off his The Love Album: Off The Grid.