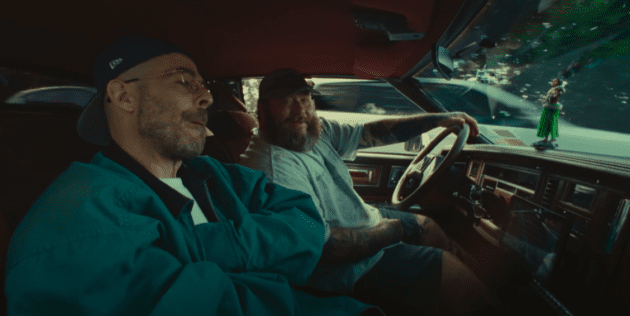 We there yet?
The Alchemist brings "Vertigo" to his latest release featuring Action Bronson.
Directed by Sean Kelly, the frequent collaborators trade giddy bars over Alchemist's tripped out production while cruising the streets.
"Victory lap and saw a finish line and sped past it / With flying colors hit the gas and burn the tires rubber and play a boat for the entire summer," Al begins from his New York apartment before Action scoops him up with a chick in the backseat.
"Got the game on the leash like six special kids with helmets on," adds the Flushing, Queens rapper. "Tumble out of limos with the leopard on / Bring my own homemade food in the Tupperware to the restaurant / And practice various wrestling moves on a leprechaun."
"Vertigo" is one of the five tracks off The Alchemist's, Flying High Part 2 EP dropping at midnight (Nov. 3). It will also feature the instrumentals for each record.