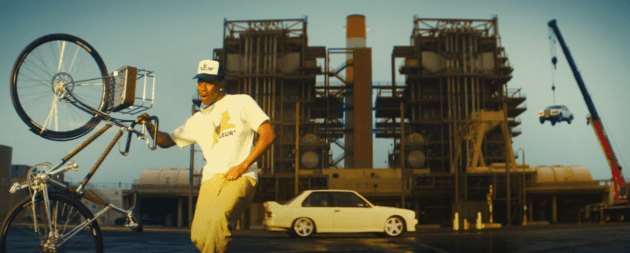 Tyler, The Creator has announced the deluxe version for his Call Me You Get Lost album and rolls out one of its new tracks, "Dogtooth".
Along with the single's debut, a self-directed video is premiered which centers Tyler at a dock riding an excavator, doing donuts in a vintage car, walking dogs, and on top of a tower where he lets go a suitcase of money.
"She could ride my face, I don't want nothing in return / Except for some her time and all her love, that's my concern," he raps.
Call Me If You Get Lost was the first album I made with alot of songs that didn't make the final cut," he tweeted. "Some of those songs I really love, and knew they would never see the light of day, so I've decided to put a few of them out."
Call Me If You Get Lost: The Estate Sale drops this Friday (Mar. 31) and will be also be available in a physical CD and limited edition 3LP Geneva Blue-colored vinyl. Call Me If You Get Lost was released in 2021 and debuted at No. 1 on the Billboard 200. It also earned Tyler his second Grammy for Best Rap Album.