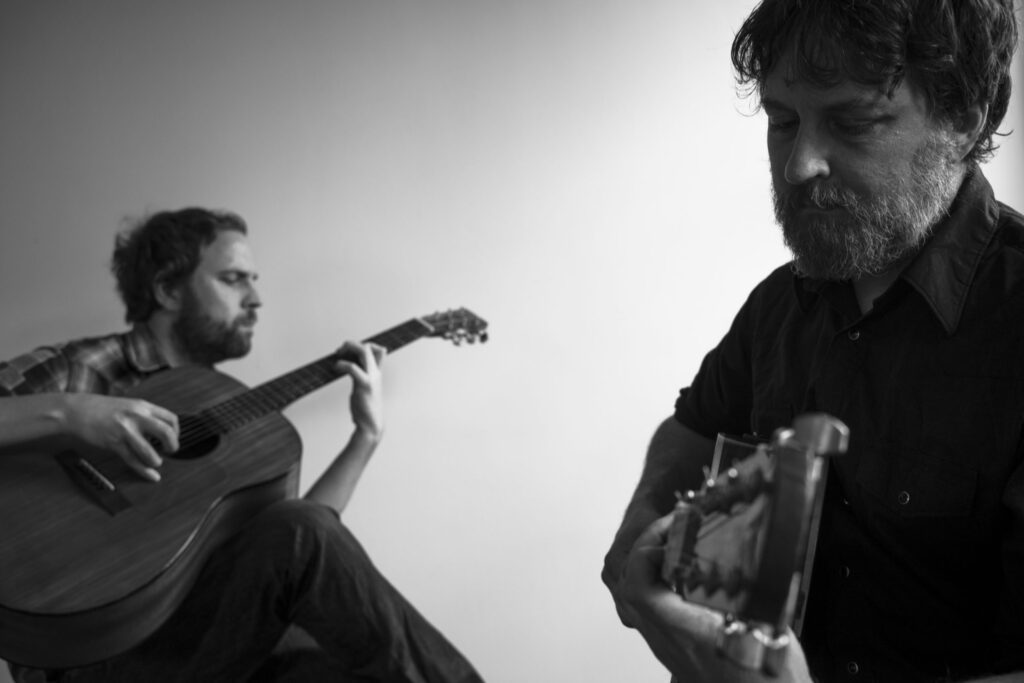 Way back in June 2017, Ben Chasny of Comets On Fire and Six Organs Of Admittance got together with his friend Rick Tomlinson (Voice In The Woods, Thunders) at Tomlinson's house in Todmorden, England. Chasny had often visited Tomlinson while on tour in the UK, and now the idea had arisen to make an album together. The two guitarists spent three days recording together live in a room, kicking out interwoven fingerstyle work inspired by matching photographs of themselves as young boys dressed up for Halloween. (These photos, of Chasny as a robot and Tomlinson as a box of matches, adorn opposite sides of the record sleeve.)
The resulting album, Waves, is out next month on Tomlinson's VOIX label. Hear its plaintive and autumnal lead single "Waking Of Insects" below.
TRACKLIST:
01 "i"
02 "Wait For Low Tide"
03 "Waking Of Insects"
04 "Ellipse For The Declining Sun"
05 "Paths Of Ocean Currents And Wind Belts"
06 "ii"
Waves is out 6/16 on VOIX.