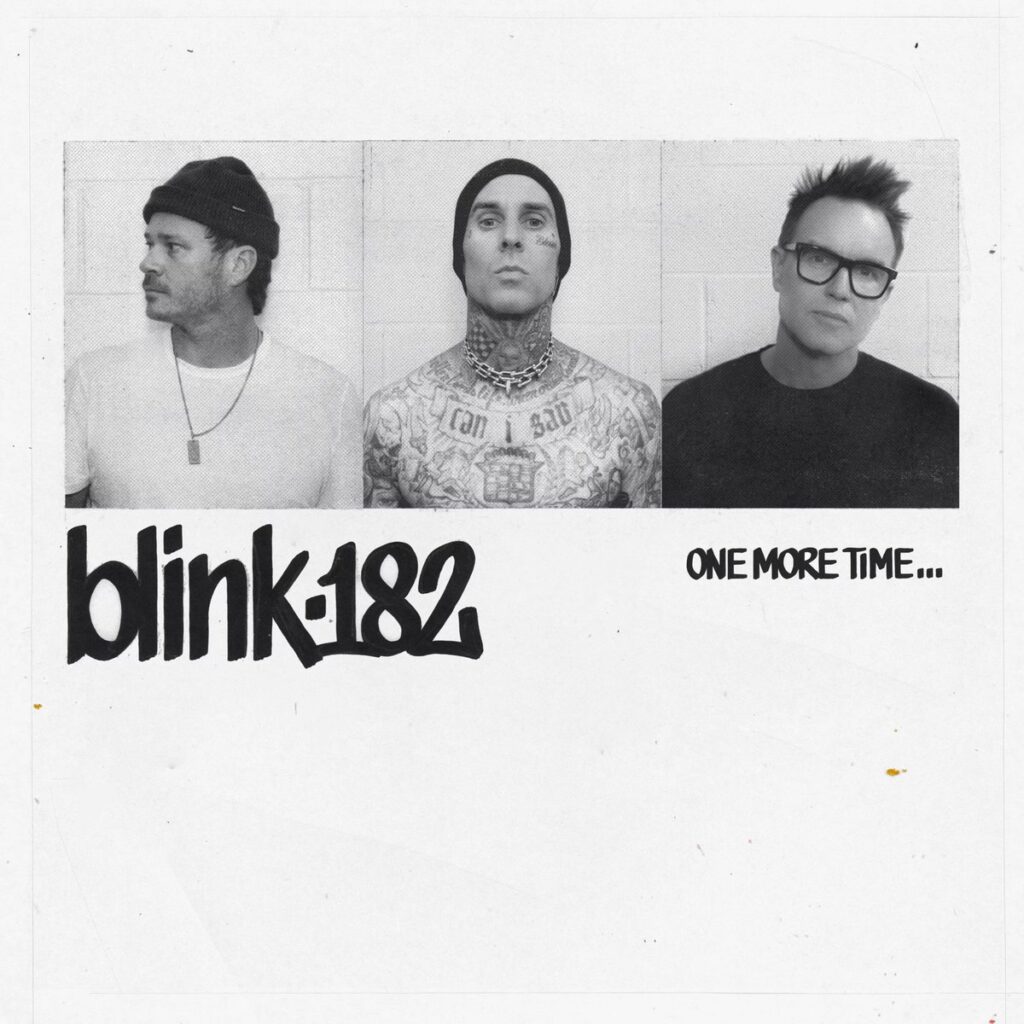 It sure seems like we're getting a serious, mature late-career Blink-182 album. As seen above, today the band revealed the cover art for One More Time… — their first album with the classic Tom DeLonge-Mark Hoppus-Travis Barker lineup in more than a decade, releasing this Friday. They also shared "You Don't Know What You've Got," a new single that continues the sober tone set by the album's prior singles. This one is built around a concept previously explored by Joni Mitchell: "You don't know what you've got 'til it's over."
Listen below, where you can also watch Blink's lengthy interview with Zane Lowe.
One More Time… is out 10/20 on Viking Wizard Eyes/Columbia.