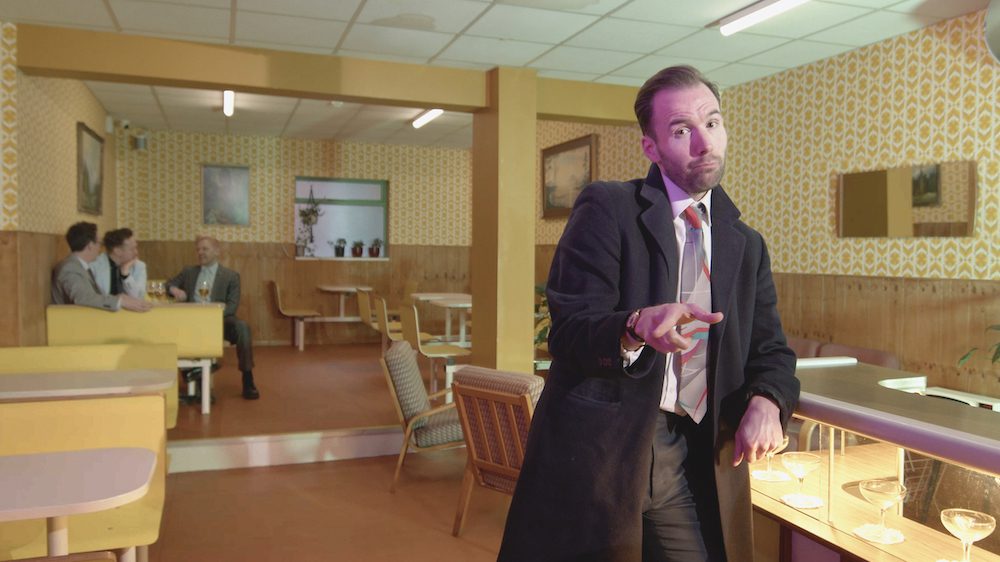 In about a month and a half, the endlessly twitchy Manchester art-poppers Dutch Uncles will release True Entertainment, their first album in almost six years. We've already posted two early singles, the title track and "Poppin'," and now Dutch Uncles have also shared a sleek, funky, genuinely catchy new song called "Tropigala (2 To 5)."
If I worked for Dutch Uncles, I would've told the band to release "Tropigala (2 To 5)" as the first single from True Entertainment. The new track references the eternal Dolly Parton jam "9 To 5" and the casino from The Godfather. Metronomy's Anna Prior shows up on backing vocals. The song is bright and engaging, and it makes an immediate impression. But if I worked for Dutch Uncles, I would probably be destitute. That's the point of the song, which all about how it's virtually impossible to support yourself as a non-famous musician.
In a press release, Dutch Uncles leader Duncan Wallis says:
The Tropigala seems like a fitting analogy for the cyclical resentment musicians sometimes harbor for the rest of the professional world's lifestyles and aspirations (and vice versa); which can occasionally result in self-loathing and frustration.

Despite its silly and deprecating nature, I actually find the lyrics in the bridge hook — "there's no words but they're taking all my time" and "to save my life would it ever make you mine" — to be some of my most concise in describing this feeling (or any other for that matter!). Feels good to get this off the chest!

Anna Prior from Metronomy provides extra backing vocals and ad libs on the track, and I'd like to take this opportunity to thank her deeply for her incomparably sublime vibes.
In director Ben Harrison Meek's "Tropigala (2 To 5)" video, the members of Dutch Uncles dress like office functionaries on their lunch breaks, and Duncan Wallis gets another chance to show off his inimitable dancing. Check it out below.
True Entertainment is out 3/10 on Memphis Industries.