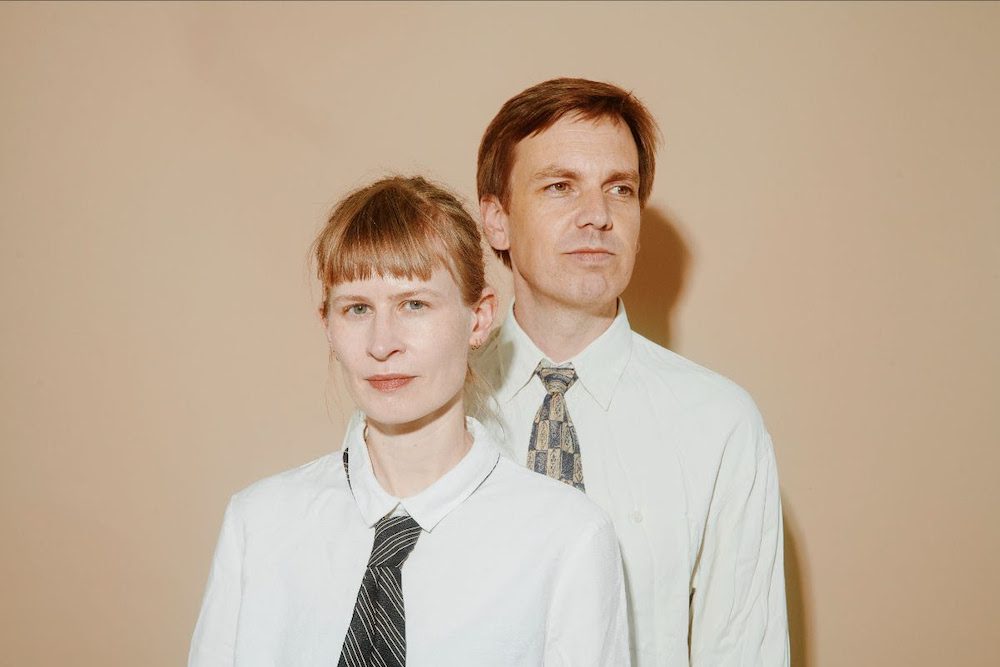 Two years ago, the challenging Norwegian artist Jenny Hval got together with multi-instrumentalist Håvard Volden to form a new duo called Lost Girls, and they released their debut album Menneskekollektivet. Since then, Hval has released her solo album Classic Objects and the one-off single "Buffy," and now she and Volden are getting ready to head out on a short run of shows. They've also just dropped a new song called "Ruins."
"Ruins" builds on the precedent of Menneskekollektivet. It's got Jenny Hval singing over a lush, percussive track from Håvard Volden, and it nods toward post-punk and art-rock without ever locking into any specific style. Here's how Hval describes the song:
Håvard sent me this long, wonderful and kaleidoscopic bass line on top of a drum machine track that I had no clue what to do with — it felt too difficult to try to learn or tame it. I started improvising with it and moving parts around a bit, and the song began to feel like getting lost in a city at night, or a cemetery, walking around in circles, perhaps running, perhaps hiding. After improvising for a bit, I realized that I was singing about this kind of pattern of movement, but as a band practice in the '90s, back when I first started playing with other people. If "Ruins" is "about" anything, it's about a practice of discovery, being young and lost and feeling as if you are close to something ancient and magical.
Below, listen to "Ruins" and check out Lost Girls' upcoming dates.
TOUR DATES:
9/26 – New York, NY @ National Sawdust
11/05 – Paris, France @ Petit Bain *
11/07 – London, UK @ Corsica Studios
11/11 – Berlin, Germany @ Silent Green
* with Decisive Pink
"Ruins" is out now on Smalltown Supersound.