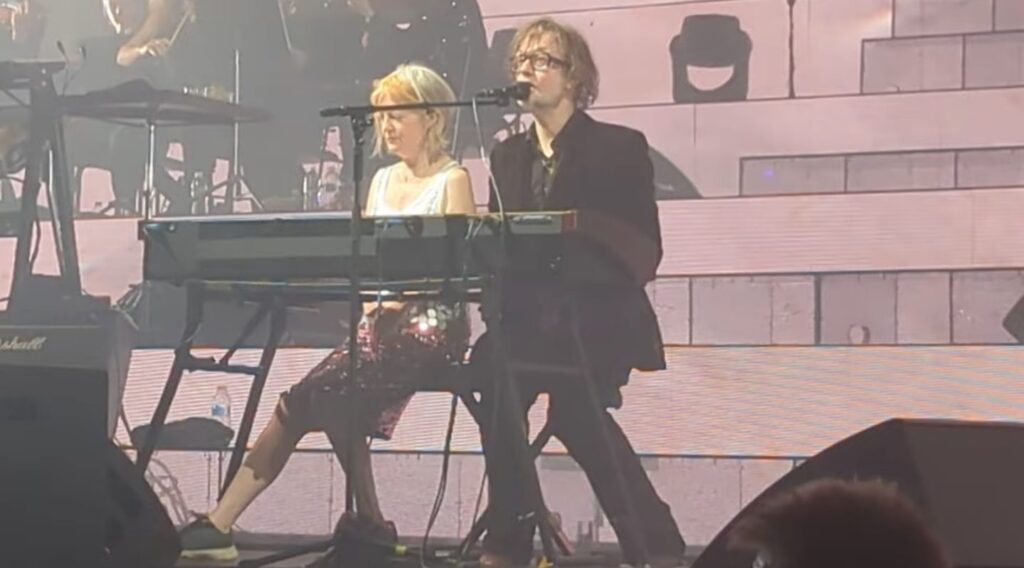 The Pulp reunion tour has been popping off in fits and starts across the UK and Ireland since May, with Jarvis Cocker and friends (minus the late Steve Mackey) playing together for the first time in a decade. Saturday in Sheffield, on their second night at Utilita Arena, they spiced things up by ending the show with an unreleased song, an elegant ballad called "Hymn Of The North."
Cocker introduced the song like so:
I can promise you that no one has ever heard this song except for us on this stage. Actually that is a lie. It's a song — a kind of version of it was featured in a play by a guy called Simon Stephens. And it's called "Hymn Of The North." So we are in the North, so we thought you should hear it first, OK?
Then, sitting on the piano bench next to Candida Doyle, he continued:
We've had some lively discussions as to whether we were actually going to try and play it. There's a lot that could go wrong with it — I'm playing the piano, for a start. But Candida's going to help get fingers right.
Watch footage of the debut performance below.