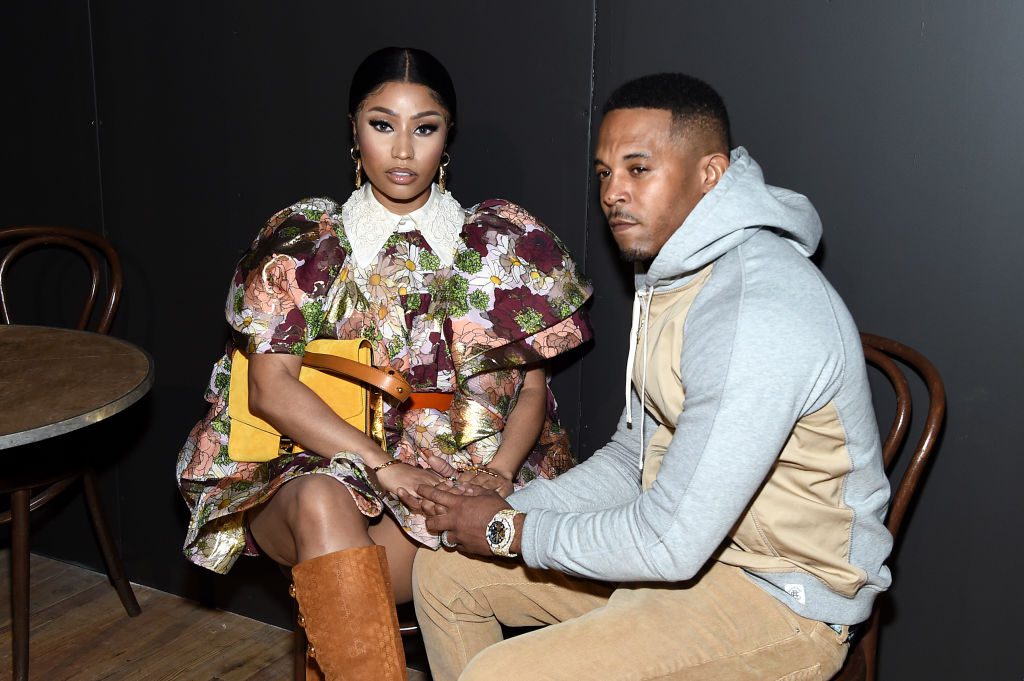 Kenneth Petty, Nicki Minaj's husband, has been ordered to serve 120 days of home detention for violating the terms of his probation. According to The Hollywood Reporter, the Central District of California ordered Petty's house arrest yesterday, after he "was recorded on video making threatening remarks to a specific individual while in the company of someone with a criminal record." The order comes after Petty, along with two other men, was filmed outside a New York hotel last week, making threats against Offset.
In videos that appeared on social media on September 16, Kenneth Petty and two other men stand around and talk trash about Offset, who they apparently believed to be staying in the hotel. At one point, Petty says, "Plan that vacation, you gonna be planning your funeral, pussy!" In response, Offset posted a video of himself standing outside a private jet, giggling and claiming that Petty is "broke."
The threats presumably have something to do with Nicki Minaj's long-running beef with Cardi B, Offset's wife. In 2017, both Nicki and Cardi appeared on "Motor Sport," a single from the Migos. In 2018, Nicki and Cardi got into a physical fight at New York Fashion Week. They've been throwing subliminal disses back and forth ever since.
In 2020, Kenneth Petty pleaded guilty for failing to register as a sex offender in California; that's why he was under probation. Petty and Nicki Minaj were childhood friends in Queens. In 1995, Petty was convicted for attempted rape of a 16-year-old girl, and he served four years in prison. He and Nicki Minaj have been married since 2020, and they have one child. Nicki Minaj has been accused of attempting to silence Petty's victim, using bribes and harassment.