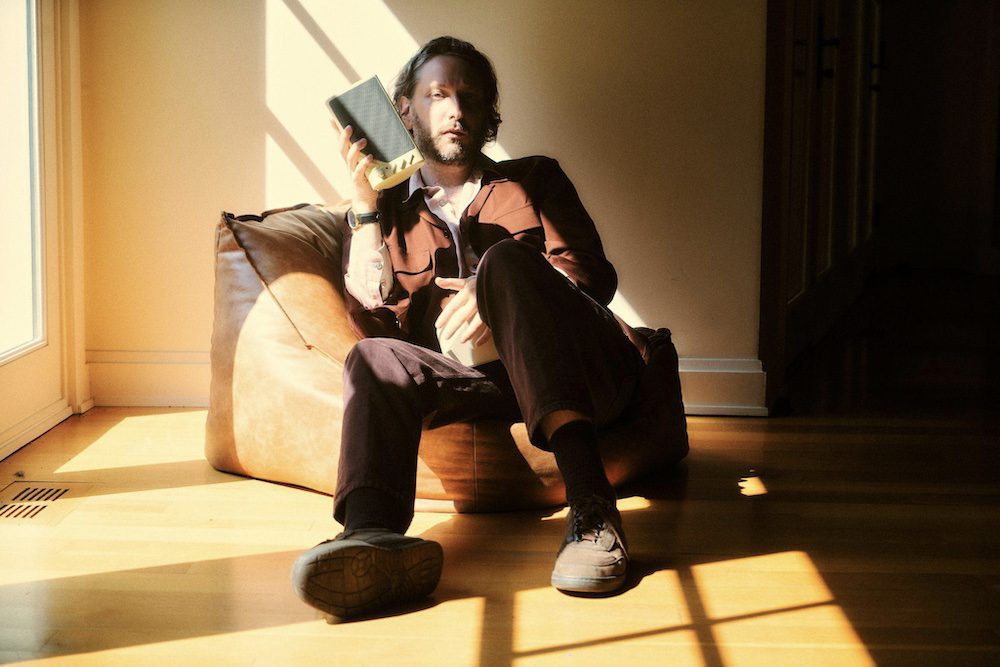 Last week, the extremely busy synth wizard Daniel Lopatin, otherwise known as Oneohtrix Point Never, announced the impending release of his new album Again. It's his follow-up to 2020's Magic Oneohtrix Point Never. Lopatin was already a big deal before that album. Since then, he's produced for the Weeknd and Soccer Mommy, done musical-director duties at the Weeknd's Super Bowl Halftime Show, and scored the ultra-trippy Panos Cosmatos episode of Guillermo Del Toro's Cabinet Of Curiosities. At this point, Lopatin must be one of the most prominent experimental synth artists in history. When he announced his new album, he didn't share any of the music. Today, however, we get to hear the first single.
The new song "A Barely Lit Path" is actually the closing track on Again, and it's a stunner. On the song, Oneohtrix Point Never combines contemplative strings, heavily processed Imogen Heap-style vocals, and whirring, pulsing electronics to cast a spell — first creating a mood of blissed-out serenity before cranking up the tension like a master auteur. Listening to the track feels like going on a journey. Daniel Lopatin recorded the track with the NOMAD Ensemble and with an orchestra conducted and arranged by Robert Ames.
Freeka Tet, the experimental artist and Amnesia Scanner collaborator, directed the video for "A Barely Lit Path," from a treatment co-written by Daniel Lopatin and Tet. In the clip, some crash test dummies go on a relaxing drive through the countryside. Inevitably, their story takes a turn. Below, check out the video for "A Barely Lit Path" and the tracklist for Again.
TRACKLIST:
01 "Elseware"
02 "Again"
03 "World Outside"
04 "Krumville"
05 "Locrian Midwest"
06 "Plastic Antique"
07 "Gray Subviolet"
08 "The Body Trail"
09 "Nightmare Paint
10 "Memories Of Music"
11 "On An Axis"
12 "Ubiquity Road"
13 "A Barely Lit Path"
Again is out 9/29 on Warp.