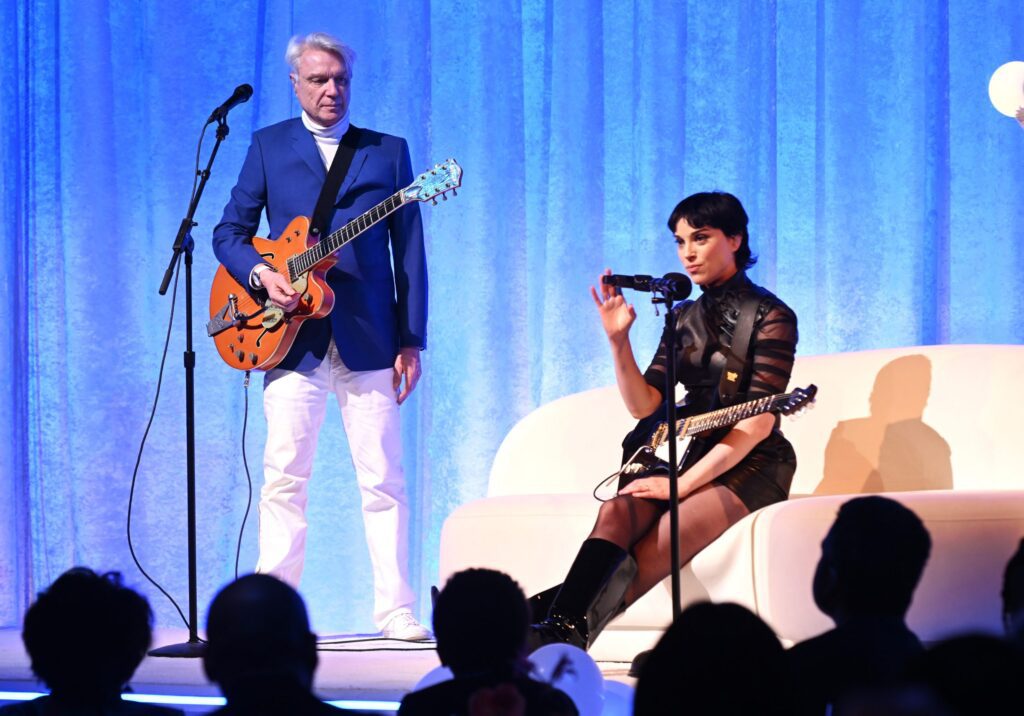 The Brooklyn Academy of Music hosted a gala in honor of Spike Lee, Claire Wood, and David Byrne last night, hosted by award-winning author, poet, and once-upon-a-time Stereogum contributor Hanif Abdurraqib. As SPIN points out, the event included a short set by St. Vincent, who performed "New York," "Los Ageless," and "Dancing With a Ghost" on solo electric guitar before inviting old pal and collaborator Byrne to the stage.
Annie Clark released a whole album with the former Talking Heads leader back in 2012, but no Love This Giant tracks were on deck Wednesday. Instead, as Byrne explained, "We kind of wanted to tie Spike into this somehow, so this is a song from Jungle Fever," specifically "Chemical Love" by Stevie Wonder. "It takes a little bit of nerve for us to do it," Byrne added with a laugh. Byrne took over guitar duties for the cover, while St. Vincent shifted to drum machine.
Watch their performance below.
Lee must have really been honored because he skipped what might have been the last Knicks home game of the season as they staved off elimination from the playoffs versus the Miami Heat at MSG. He reportedly updated the crowd on the score partway through the night.