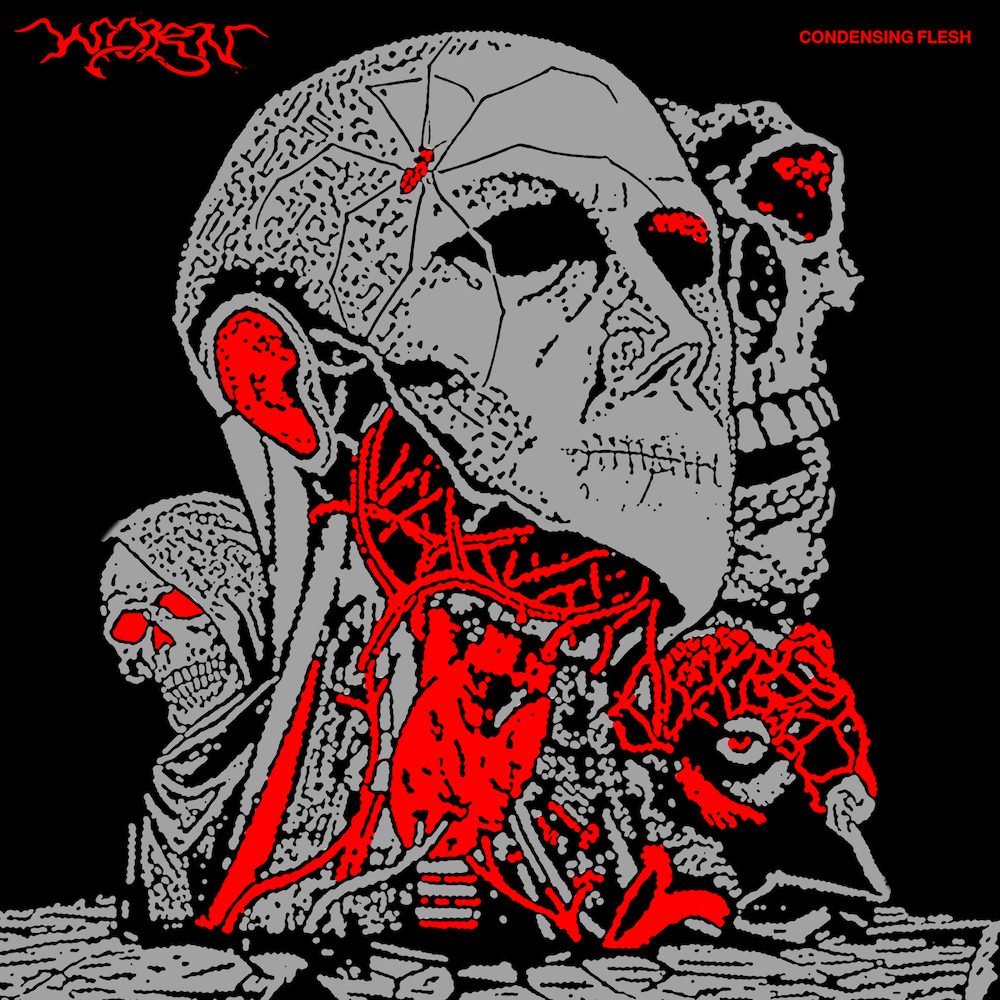 The Wilkes-Barre, Pennsylvania band Worn makes an absolutely brutal form of hardcore punk — a bit like early Discharge's primal-scuzz D-beat if that band had discovered the delicate art of the mosh-part breakdown. Worn released their admirably gross full-length debut Human Work in 2021, and they followed it earlier this year with Split Your Skull In Half, a split 7″ with the similarly fearsome but funnier Boston band C4. Now, Worn have another new EP coming out, and it's likely to destroy.
Worn's new EP Condensing Flesh — great title — is coming out next month. The band has just shared the track "Entity And Form," a fast and guttural barrage that lurches into a stomp-groove just as it's getting ready to end. The band tells Brooklyn Vegan, "'Entity And Form' is about how desensitized we are as a culture to atrocities of war and how people are even able to view some of these acts as entertainment. Lyrically and sonically, Utopia Banished by Napalm Death was a big influence for the record, and this song reflects that. The video was made by our bassist Pete and features live shots and spliced together footage from other media." Below, check out that video and the Condensing Flesh tracklist.
TRACKLIST:
01 "Reaping War"
02 "Burning Dread"
03 "Entity And Form"
04 "A.O.D."
05 "Systematic Seed"
The Condensing Flesh EP is out 9/1 on From Within Records.