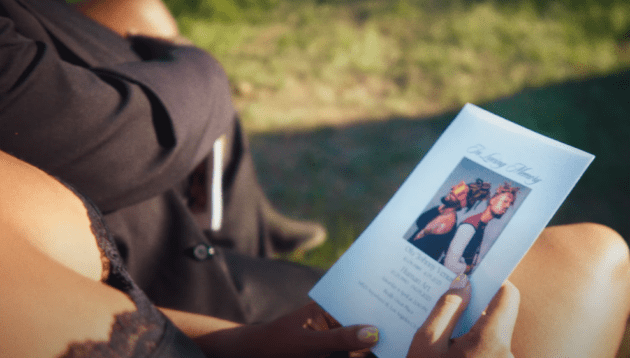 R.I.P.
EarthGang is back with their new single, "Die Today" which arrives alongside its epic music video.
Opened with a eulogy by Denzel Curry, the Dreamville duo emerges from their coffins at their own funeral and share their take on the world's reaction to their demise. The clip also features news clips and social media reactions by celebrities.
"Holdin' hands, is it really love or it's just a trance? / Butterflies trapped inside my stomach, make my body dance," Olu raps on fake love, while WowGr8 adds "Plot, plot, plotting on my death, can't eradicate me / Fuck, fuck, fuckin' on my ex 'cause she validate me".
"Die Today is the follow-up to EarthGang's previous single, "Bobby Boucher" and off the Atlanta group's forthcoming album.