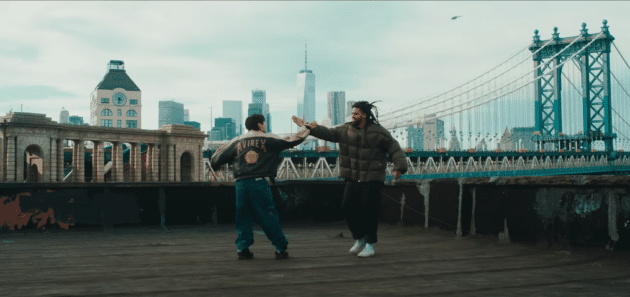 Always on the street, we still.
K-Pop band BTS member J-Hope links with J.Cole on his new single, "On The Street".
Produced by PDOGG, J-Hope pays homage to street dance and dedicates the record to his fans before setting off to complete his mandatory service in the South Korean military.
"Every time I walk / Every time I run," J-Hope sings on the hook. "Every time I move / As always, for us."
Meanwhile, J.Cole lays down another standout verse where he reflects on his career and how he can't leave rap alone. "Without the creator of this theater beside me to gently guide me?," Cole asks. "Some days, I wonder if I need to pick a different hobby / I'm deep in with this rapping, it's all a nigga know / I never didn't nothin' better, it's hard to let it go."
The collaboration arrives alongside the inspiring and touching music video, which follows J-Hope through the streets of New York before linking with Cole on the rooftop.
J.Cole can also be heard on the newly released The Creed III: The Soundtrack which us executive produced by Dreamville.