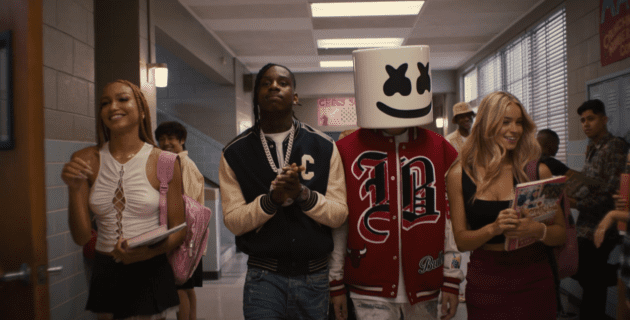 Polo G is on his "Grown Man" steez on producer Marshmello's new single also produced by Southside.
In the complimentary music video, Polo G takes it to high school where he performs at a talent show and is involved with multiple female students including his professor played by model Draya Michele.
"Baby, I been too turnt, I don't care 'bout what the haters say / Dark skin, thick bitch, I liked her, so I named her, "Bae" / I'm in it everyday.
The collaboration is off the Marshmello x Monday Night Football on ESPN. It also arrives on the heels of Polo G's latest singe "No Time Wasted" featuring Future, produced by Southside.