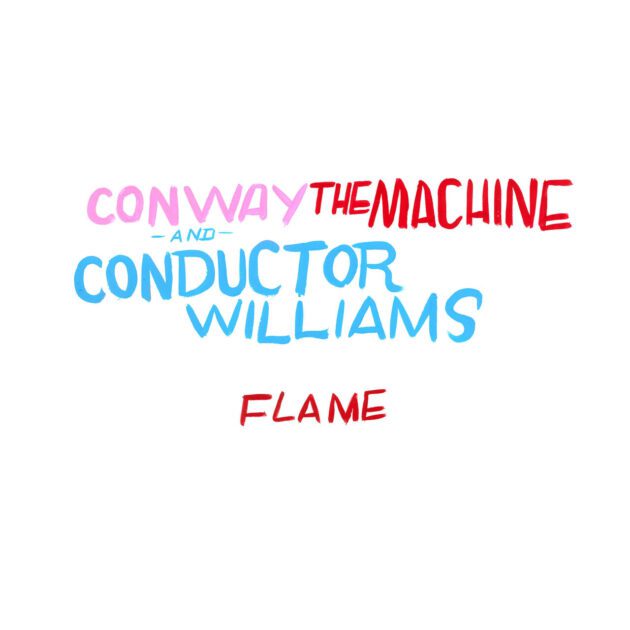 Conway The Machine and producer Conductor Williams have just announced their Conductor Machine album and sets it off with "Flame" featuring 7xvethegenius.
Spearhead by Conductor's fiery production, two of Drumwork's finest get busy on the mic in just under two minutes.
"Give 'em discomfort like ligament tears do / When I look in his eyes, they was visionally tearful / On mics I turn 'em to Iron Mikes, get your ear chewed," raps Conway.
Conductor Machine drops October 20 is comes on the heels of Conway's most recent Speshal Machinery album with 38 Spesh.